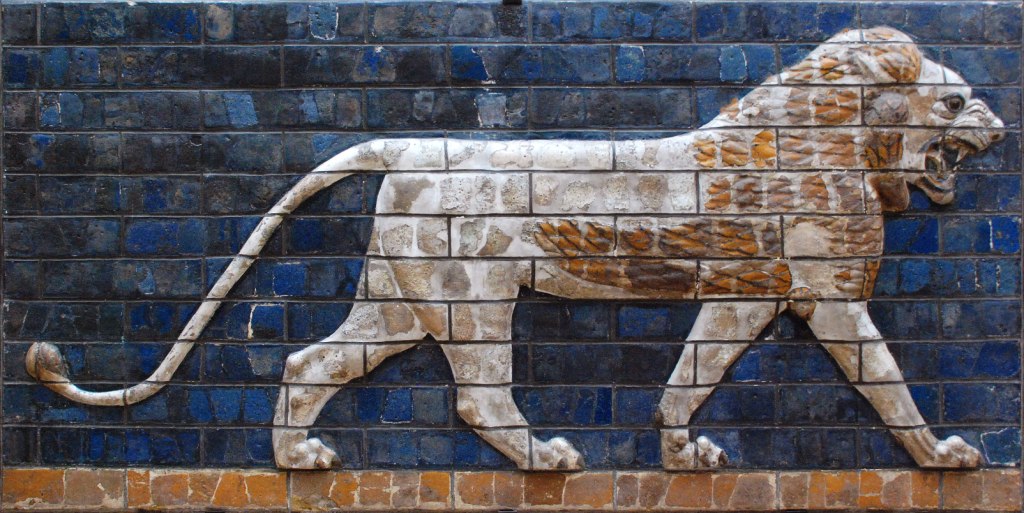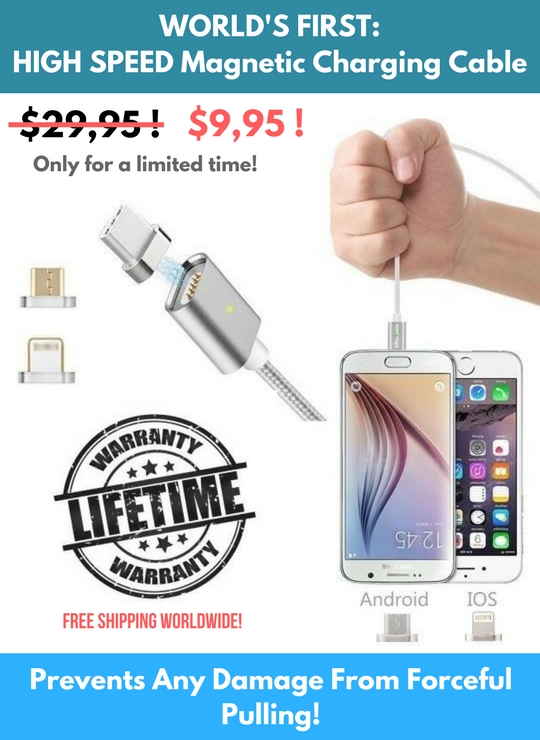 Artifacts and statues seen being decimated by the Islamic State in a Mosul exhibition hall in February were simply worthless fakes, the chief of an Iraqi gallery has asserted. The terrorist association released stunning footage towards the end of February 2015, purportedly showing jihadists wrecking 3,000-year-old historical works with sledgehammers in their northern Iraqi territory.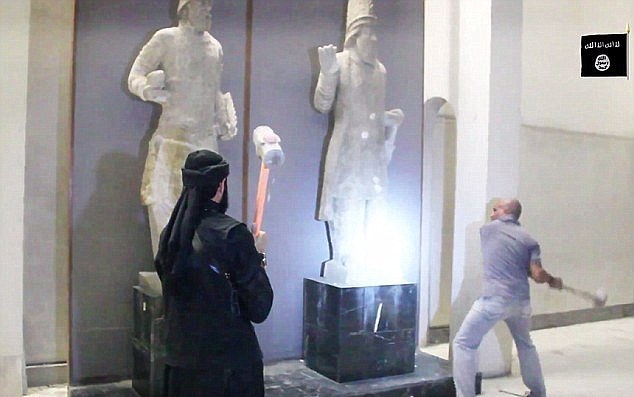 Image Source: Google Image – The terrorist organisation released shocking footage at the end of February purportedly showing jihadis destroying "three thousand" year old artworks with sledgehammers in their northern Iraqi stronghold
The Baghdad exhibition hall executive, Fawzye Al Mahdi, has mocked ISIS' publicity stunt, stating that the certifiable Assyrian and Acadian statues and models are still securely in his ownership in the Iraqi capital. He added that the statues in Mosul were mortar-thrown copies. In a German news program, Deutsche Welle, Al Mahdi stated that none of the artifacts were real. They were all duplicates. The real ones were kept safe, and are in the possession of the Iraqi museum. After hours of the first ISIS publicity stunt featuring the destruction of the statues, experts questioned why these statues seemed to disintegrate so effortlessly. Others expressed that they could not in any way be three thousand years old as they were obviously held together by iron shafts, which is a modern practice.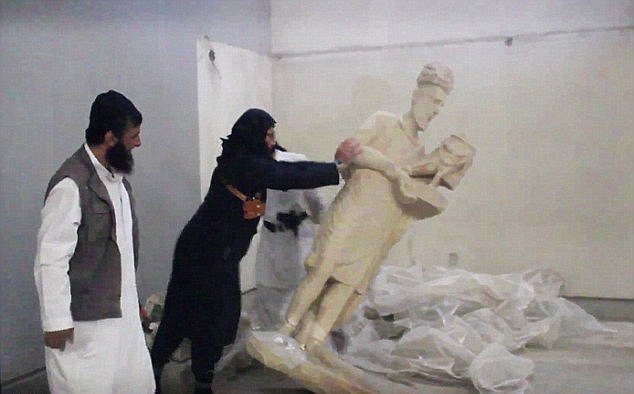 Image Source: Google Image – Baghdad museum director Fawzye Al Mahdi ridiculed ISIS' video, claiming the genuine Assyrian and Akkadian statues are safely in Baghdad and that those in Mosul were plaster cast replicas
Following February's video, Mosul's ousted senator Atheel Nuafi likewise claimed that the greater part of the statues were fakes, insinuating that no more than two of those that had been crushed were real.  One was a Winged Bull and the other was the God of Rozhan, the Saudi based Al Arabiya news association cited him as saying.
If you watch the video, the Winged Bull, which is seen being smashed in the feature, is presumably one which had remained at the entryways of Nineveh since the 7th century BC. "The Winged Bull was an essential provincially, on the grounds that it was one of the few of items that had not left the nation or gone to Baghdad," Eleanor Robson, seat of the British Institute for the Study of Iraq.
Until 2003, Mosul historical center had the second greatest gathering of antiquated relics in Iraq, including a large number of things from Nineveh and other old focuses of Northern Mesopotamia. In the midst of the Western military operation against Saddam Hussein that year, plunderers scoured the building. Workers figured out how to secure most of the artifacts, and afterwards moved most to Baghdad.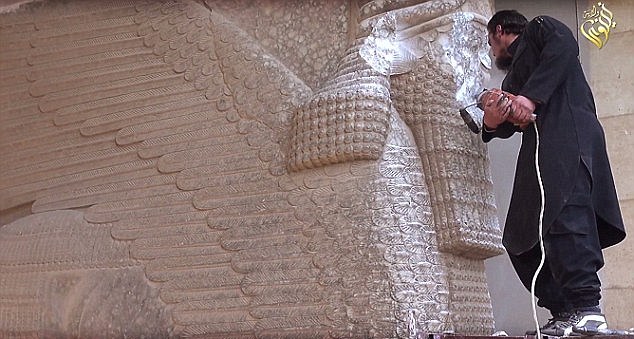 Image Source: Google Image – An ISIS militant uses a power tool to destroy a 7th century winged-bull Assyrian protective deity. The statue is thought to have been one of only two genuine artifacts destroyed by ISIS in the video
ISIS started wrecking old statues and landmarks not long after they had initially seized control of Mosul the previous summer, portraying them as worthless trinkets.  Mosul, the greatest city in the Islamic State's self-pronounced caliphate, has a combative populace that tries to protect its legacy destinations and libraries.
In the disorder that took hold after the U.S.  attack of 2003 that toppled Saddam Hussein, inhabitants close to the Central Library concealed some of its ancient relics in their own homes to keep them safe from robbery  or vandalism by bandits.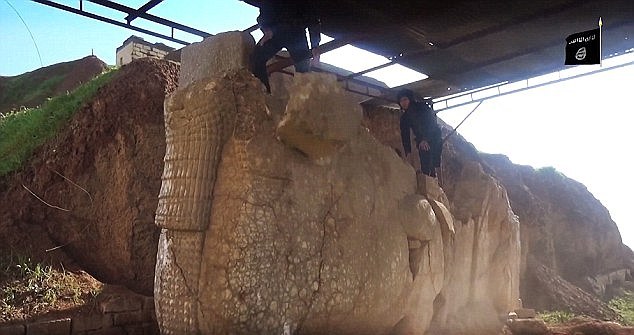 Image Source: Google Image – Large segments of the priceless winged-bull Assyrian protective deity are hurled to the ground as militants smash it to pieces
A University of Mosul history educator, who talked on condition he not be named in view of his trepidation of the Islamic State gathering, said that the fanatics began destroying the holdings of other open libraries in December. He reported that the following libraries were particularly badly hit: Sunni Muslim library, the library of the 265 year old Latin Church and Monastery of the Dominican Fathers and the Mosul Museum Library with works going back to 5000 BC.
Source:
http://english.alarabiya.net/en/variety/2015/03/14/Sorry-ISIS-smashed-museum-statues-were-fakes-.html
http://rt.com/news/240801-isis-destroy-statues-fake/
http://www.thedailysheeple.com/another-media-psyop-the-ancient-statues-isis-supposedly-destroyed-were-all-fake_032015
---
You want to support Anonymous Independent & Investigative News? Please, follow us on Twitter: Follow @AnonymousNewsHQ
---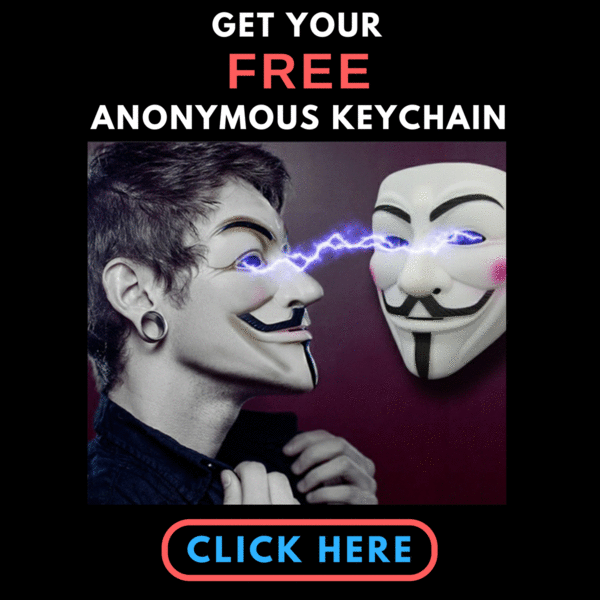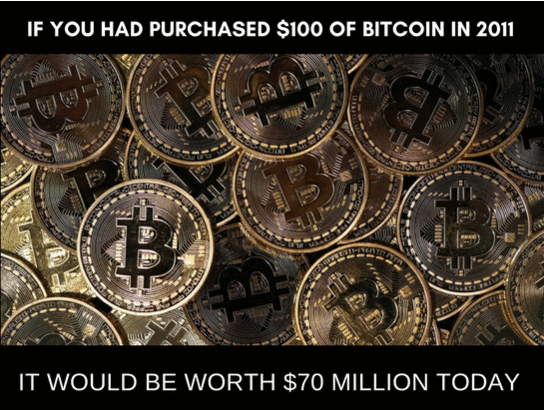 ---
Anonymous recommends: Click Here To Surf & Download Anonymously, Protect Yourself From Any Hackers Or Spy Agencies And Get Around Censorship Filters
Click here to follow us on steemit.com, the decentralized social media platform with no censorship and get paid for your posts, likes and comments!