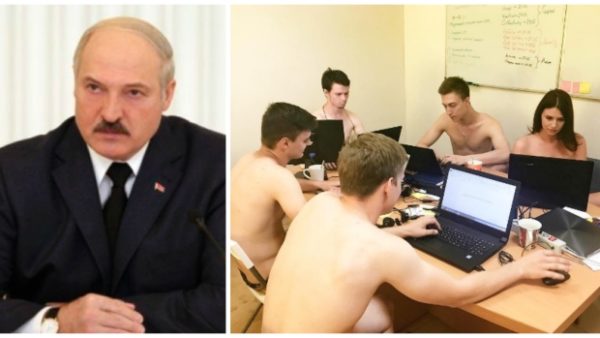 Photos of naked Belarusians at their work places have gone viral on many social media platforms. People took the photos themselves and posted them. What made Belarusians did what they did?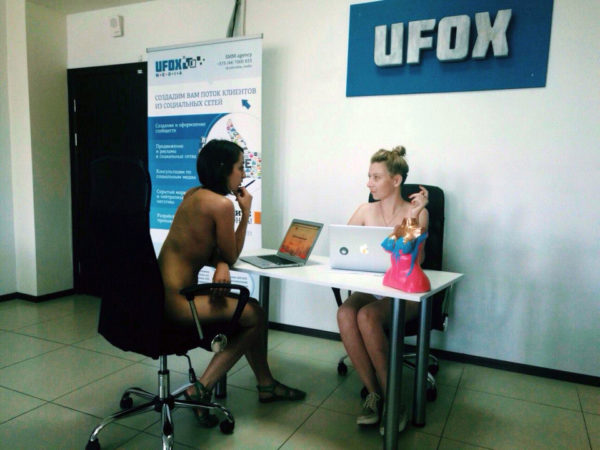 According to what sparked the naked craze in the country, the country's president, Alexander Lukashenko was giving a speech at a conference in the capital Misk. Then as he was speaking, his tongue reportedly slipped, and he accidentally said people should "get undressed and work."
The translated version of Mr Lukashenko's speech published by the Telegraph reads: "Innovations, IT technologies, privatisation — it is all clear. We've conquered all of them. But in the end, it is very simple: one should get undressed and work."
After the conference, the hashtag #getnakedandgotowork started trending on social media platforms in the country. People encouraged each other to 'obey the command' of the president. Most comments posted on social media said "If our leader says we must."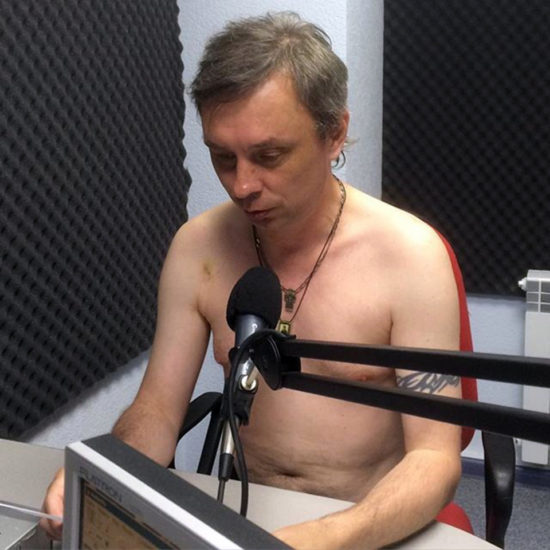 Office workers, hospital staff, gardeners, journalists, musicians, construction workers and many more people began to post naked pictures of themselves and workmates engaging in their usual activities at their work places. Many of the photos were posted on Instagram.
Some striped full naked with only items to cover their genitals. Others also stripped half naked. Many of the photos showed how delighted people were to take the opportunity to show their nudity.
Observers say president Lukashenko wanted to tell people to "develop themselves," but the phrase sounds fiendishly similar to "get undressed" in the Russian language. Mr Lukashenko was speaking in Russian when he made the slip. Russian is one of the official languages in Belarus. Belarus was part of the Union of the Soviet Socialist Republics.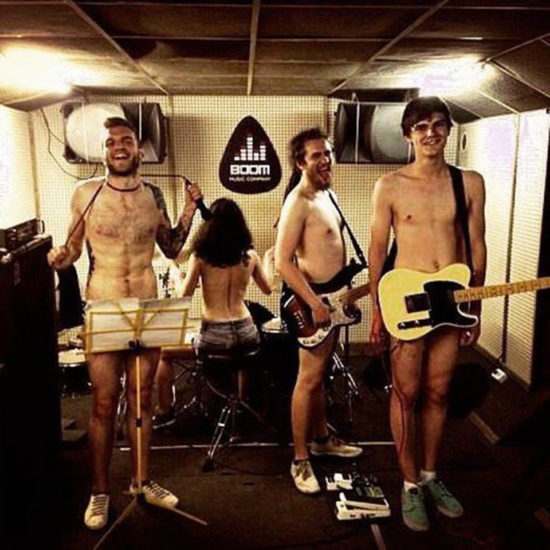 President Lukashenko has been in power in the eastern European country since 1994. Mr Lukashenko is said to be a strong proponent of soviet ideologies. Since he became president of Belarus, he has retained Soviet-era policies, such as continued state ownership of key industries, despite objections from Western governments. Western observers have described him as Europe's last dictator.
In 2006, the European Union and the United States imposed sanctions on Mr Lukashenko and some members of his government for alleged human rights violations. It is alleged that Lukashenko have been persecuting his political opponents, jailing many of them for opposing his rule.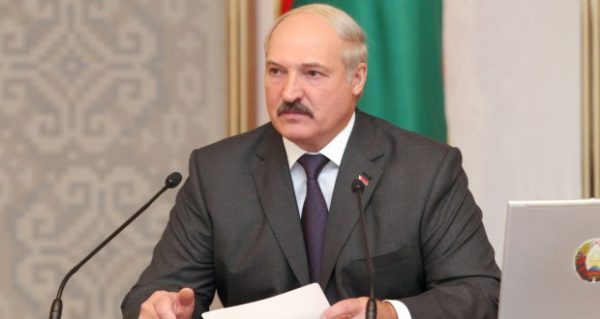 In August 2015, president Lukashenko released six people believed to be the country's last remaining political prisoners. The move led to an easing of sanctions previously imposed on his government by the European Union.
---
You want to support Anonymous Independent & Investigative News? Please, follow us on Twitter: Follow @AnonymousNewsHQ
---
This article (Freudian Slip? Belarusians Go to Work Naked after President Accidentally Says People Should Undress [Photos]) is a free and open source. You have permission to republish this article under a Creative Commons license with attribution to the author and AnonHQ.com.