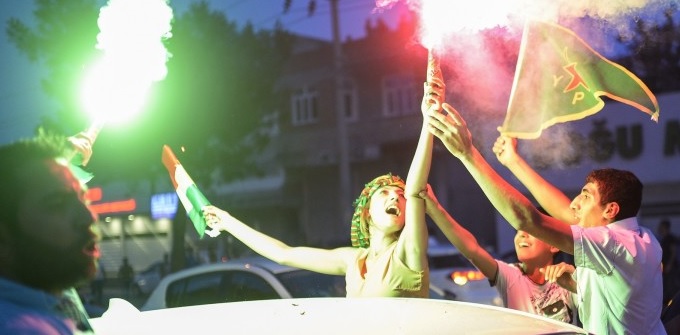 Parliamentary elections held in Turkey on June 7 saw President Recep Tayyip Erdogan's ruling AK Party lose its single-party majority after 13 years in power to a progressive HDP or the Peoples' Democratic Party. The pro-Kurdish HDP, with about 13 percent of the vote in Sunday's polls (winning 80 of 550 seats), it can now make its debut in Turkey's parliament.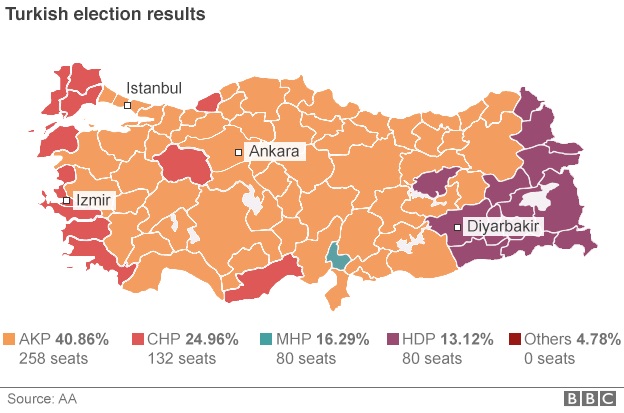 HDP's co-chair, Selahattin Demirtas, nicknamed the "Kurdish Obama", was instrumental in broadening the party's appeal, from strengthening its minority Kurdish base in the population to reaching out to environmentalists, LGBT rights activists and secular Turks – groups excluded by the socially conservative AKP.
The HDP was one of the parties to field candidates who were members of ethnic and religious minorities as well as the first openly gay candidate Baris Sulu. The HDP also provided a political platform for women's rights groups, and showed a deeper commitment to gender equality when it promised to create a ministry of women during the campaigning. Figen Yuksekdag, a female, is the other co-chair apart from Demirtas who leads the party. Around 40 percent of the HDP's newly elected members of parliament are women (30 out of 80).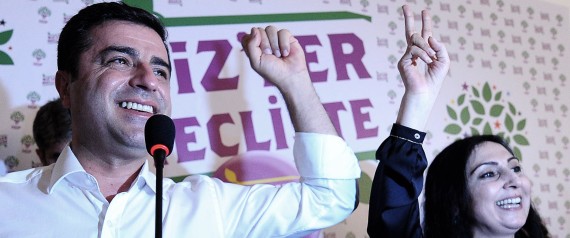 It was a remarkable achievement for a party that was formed in 2012 and has direct links to the violent Kurdish separatist insurgency in Turkey's southeast.  "From now on, HDP is Turkey's party. HDP is Turkey, Turkey is HDP," Demirtas said after the results were announced in Istanbul.
The election marked a watershed in Turkish politics:
•    A total of 97 female lawmakers are due to enter government – that's 17 percent of Turkey's 550-seat parliament.
•    Four lawmakers from Turkey's Christian minority were elected, two from the HDP and one each from the CHP and AKP.
•    Turkey's roughly 3 million Roma will get their first parliamentarian after 38-year-old CHP candidate Ozcan Purcu won from the party's stronghold city of Izmir.
•    The new parliament will have three ethnic Armenians, a group that has traditionally faced some of the greatest discrimination.
While Turkey's election is a blow to Erdogan and a victory for Kurds, the country faces an uncertain political situation. There is a possibility that the country may go to polls again and force the HDP to prove its mettle once more before giving it a chance to reshape Turkey's politics.
---
Source:
http://www.nbcnews.com/news/world/turkey-elections-gay-transsexual-candidates-spotlight-lgbt-rights-n363076