Islam is a feminist religion. Justice and equality, all Muslims believe, are intrinsic values and cardinal principles in Islam. Gender discrimination is one of the most overwhelming and ill-founded allegations used to discredit Islam. But if this is the case, why are justice and equality not reflected in the Sharia – Islamic law that regulates gender relations and the rights of men and women? Why are the verses of Quran interpreted to give men the power in marriages, divorces, and custody issues and treat women as second-class citizens under men's domination?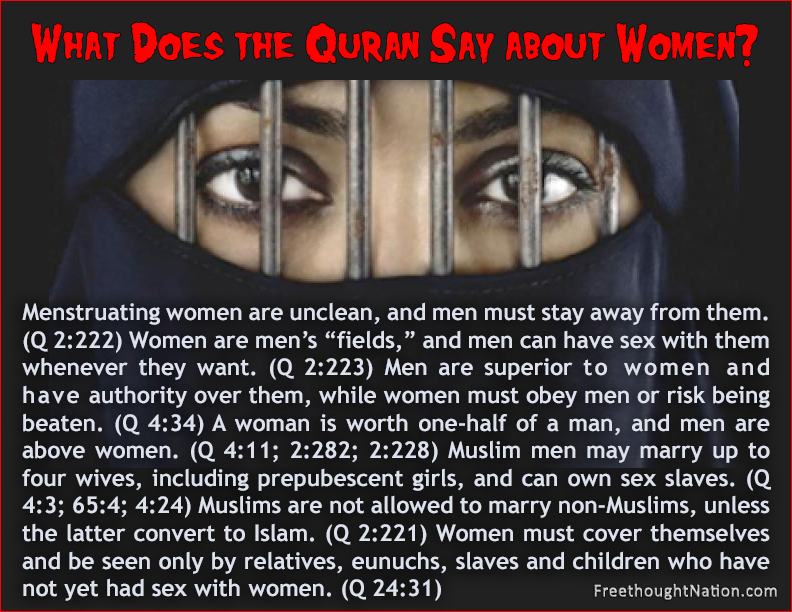 Ziba Mir-Hosseini, an Islamic scholar and legal anthropologist, specializing in Islamic law, gender and development, says the genesis of gender inequality in Islamic legal tradition lies in the cultural norms of early Muslim societies.
"While the ideals of Islam call for freedom, justice, and equality, Muslim norms and social structures in the formative years of Islamic law impeded their realization. Instead, these norms were assimilated into Islamic jurisprudence through a set of theological, legal, and social theories based on certain underlying assumptions: women are created of men and for men; women are inferior to men; women need to be protected; men are guardians and protectors of women; and male and female sexuality differ and the latter is dangerous to the social order.
"These assumptions and theories are nowhere more evident than in the rules that define the formation and termination of marriage, through which gender inequalities are sustained in present-day Muslim societies. In my own work on marriage and divorce, I have tried to engage these juristic assumptions to show how the science of Islamic jurisprudence became the prisoner of its own legal theories, which in time has come to bypass the Koranic call for justice and reform."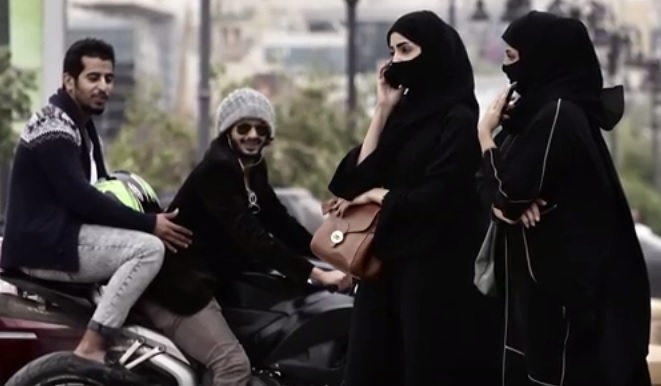 Whether it's Saudi Arabia – where women are banned from driving and can't leave their house unless accompanied by a man – or Egypt – where a husband can divorce his wife without grounds or going to court, options denied to his wife – or most Muslim countries that follow these Islamic 'rules' based on the premise that men have a God-given authority over women, Muslim women are fighting to redefine Islam as a religion of equality, waging a peaceful jihad on male authority, demanding what the Islamic feminists call God-given rights to gender equality and justice – rather than simply say that Sharia should be abolished, these groups are trying to say that Sharia should be reformed.
Saba Mahmood, an Islamic scholar and professor of social cultural anthropology at University of California, Berkeley, observes:
"There's a very strong movement to interpret Quran and the prophet's life through a feminist lens. Their argument is that we believe in Islam and the truth of Islam, but we also think that the subordinate status of women in Islam is a function of the way that these scriptures have been interpreted."
TIME reports:
From Cambridge to Cairo to Jakarta, women are going back to Islam's classical texts and questioning the way men have read them for centuries. In the Middle East, activists are contesting outdated family laws based on Islamic jurisprudence, which give men the power in marriages, divorces, and custody issues. In Europe and the United States, women are chipping away at the customs that have had a chilling effect on women praying in mosques or holding leadership positions.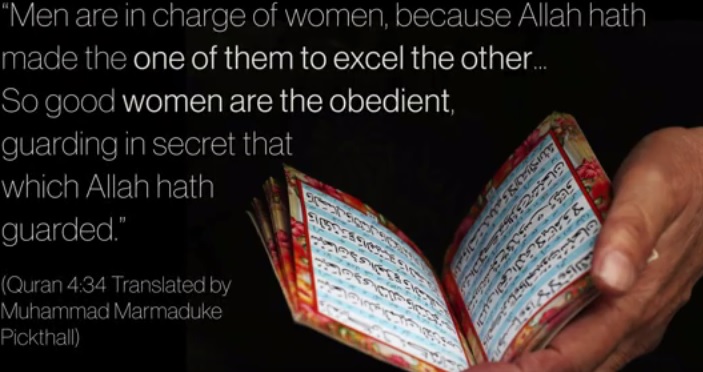 Spearheaded by 12 women from countries as diverse as Egypt, Gambia, Turkey and Pakistan, 250 Muslim activists, scholars, legal practitioners and policy-makers from 47 countries started Musawah — equality in Arabic— a global movement in 2009 "to make the case that women can fight for justice and equality from within Islamic tradition".
The organization, which is currently based in Malaysia, "empowers women to shape the interpretations, norms and laws that affect their lives, and then push for legal reform in their respective countries". Musawah firmly believes that Islam is not inherently biased toward men — patriarchy within Muslim countries is a result of the way male interpreters have read Islamic texts.
#SaudiArabia is to allow divorced women & widows to manage #family affairs without approval from a man or a court https://t.co/47ry14U26z

— MUSAWAH (@musawah) December 7, 2015
Nonetheless, criticizing Islamic attitudes to women comes under the remit of 'hate speech'. In 2013, Danish Iranian artist Firoozeh Bazrafkan was found guilty of violating anti-racism legislation and handed a 5,000 kroner fine for a blog post she wrote that was critical of Islamic misogyny. In an interview with The Copenhagen Post, she argued that Danish anti-racism legislation should not apply to a critique of religion.
"I wrote it as an artistic manifesto to show that we cannot say what we want [in Denmark] and we cannot criticize Islamic regimes. As a Danish Iranian, I know what a big problem Islamic regimes are in both Iran and the Middle East. These Islamic codes give men the rights to do whatever they want to women and children and I think it's disgusting. They also prevent people in Iran from discussing and saying what they want. This is what I wanted to criticize."
Saba believes that the real key to legal reform in the Islamic world is not home-grown movements or even the reinterpretation of the Quran. It's women gaining significant political power. Because without power, there's no interpretation. And without interpretation, those verses really are just words on a page.
"The battleground for the idea of male and female equality in Islam has to be fought not only on the principles of what the Quran says or does not say, but who has the political power to be able to say that their interpretation is right."
---
This Article (Gender Equality: Muslim Women Question The Way Quran Is Interpreted) is free and open source. You have permission to republish this article under a Creative Commons license with attribution to the author and AnonHQ.com.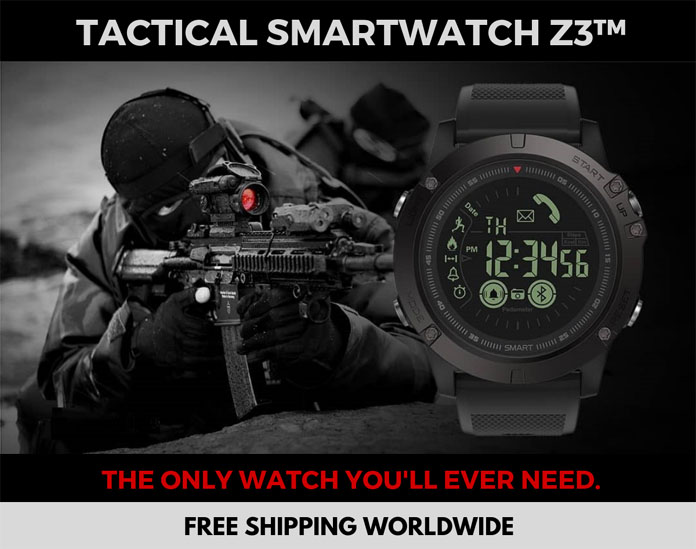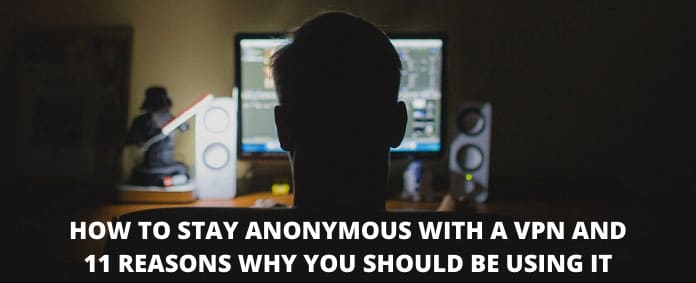 Get Your Anonymous T-Shirt / Sweatshirt / Hoodie / Tanktop, Smartphone or Tablet Cover or Mug In Our
Spreadshirt Shop
!
Click Here
Remove all ads by clicking here