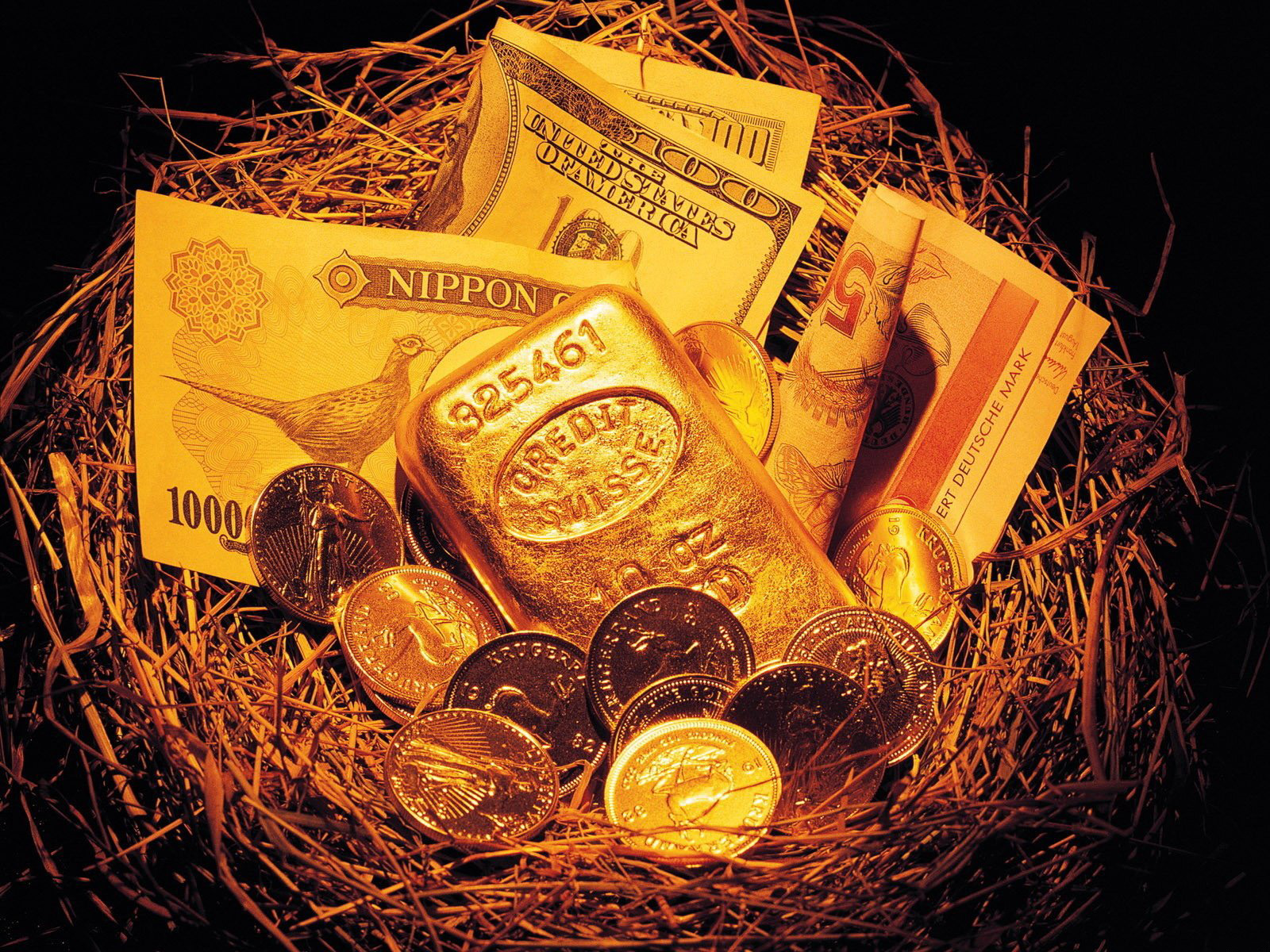 Since the financial crisis in 2008, global debt has increased by $57 trillion. By the end of 2014 the amount of world debt reached $199 trillion. Experts warn that additional steps and new approaches must be taken to avoid economic collapses around the world.
"After the 2008 financial crisis and the longest and deepest global recession since World War II, it was widely expected that the world's economies would deleverage. It has not happened. Instead, debt continues to grow in nearly all countries, in both absolute terms and relative to GDP. This creates fresh risks in some countries and limits growth prospects in many," according to new research carried out in 47 countries by consultants at McKinsey & Company, a multinational management consulting firm.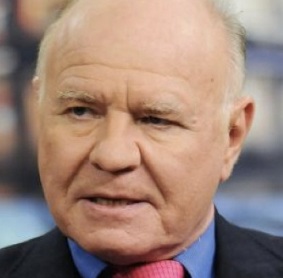 There are many who claim that the very possible threat of a global economic collapse is the most serious issue we face. In an interview with King World News, legendary Swiss investor, Marc Faber, was asked what the greatest danger facing the world is today. His reply:
"The greatest danger is central bankers—they're going to bankrupt the world. That's for sure. It's only a question of when and how it will occur."
The only countries that were able to cut their debt were Argentina, Romania, Egypt, Saudi Arabia, and Israel. Of those countries, who had the highest debt-to-GDP ratio increase (the ratio between a country's government debt and its gross domestic product):
Ireland's debt-to-GDP ratio saw a record increase of 172 percent.
Japan saw a 64 percent increase and remains the world's highest at 500 percent.
China's debt has quadrupled since 2007—from $7.4 trillion to $28.2 trillion by mid-2014—and has reached a 282 percent debt-to-GDP ratio.
The United States now stands at 269 percent.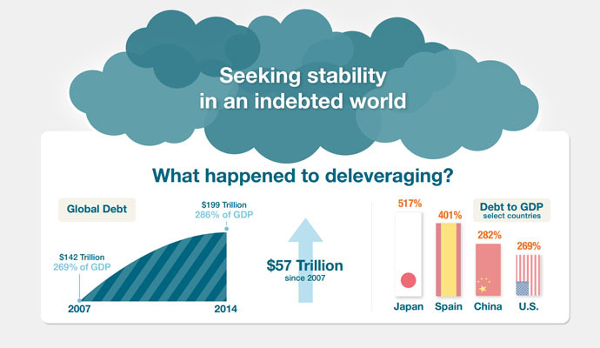 Quite a few American companies could face bankruptcy in 2015, including the clothing company, Aeropostale Inc., who has experienced $77 million in profit losses and Sears Holdings Corp., who generated a negative operating cash flow of nearly $2 billion in 2014. Radio Shack has already filed for Chapter 11 bankruptcy.
Households across the world are going further into debt as well. According to reports, only five countries saw a slight decrease in debt amongst citizens—The United States, Ireland (ironically), the United Kingdom, Spain, and Germany. "In such developed countries as Australia, Canada, Denmark, Sweden and the Netherlands, as well as Malaysia, South Korea and Thailand, the debt exceeds the pre-crisis level."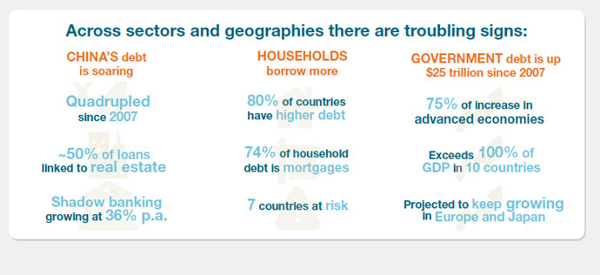 What we should be asking ourselves is, what happens when a nation goes bankrupt?
In 1999, Argentina's President, Carlos Menem, took on a capitalist society without proper checks and balances. Businesses thrived at the expense of the people, and in a matter of one night, the wealthy fled the country taking over $40 billion with them, resulting in a run on the banks, and a collapse of the country's national currency.
In desperation, people spent nights sleeping in front of automated teller machines in an effort to extract their money as soon as possible, and as a result the government froze all bank accounts for a year, allowing people to only withdraw an amount around $250 a week. By December of 2001, confrontations between the police and citizens were common.
"Power companies stop operating, police stop working, gas stations close, grocery stores run out of food, postal workers stop delivering mail, retirement checks stop coming, and banks close their doors with bankers fleeing the country, taking people's life savings with them."
It is believed by many that the next chapter in global unrest will soon begin. Are you prepared?
---
SOURCES:
Frey, Thomas. World Future Society. Jun 2, 2012. (http://www.wfs.org/blogs/thomas-frey/when-countries-go-bankrupt)
Higgs, Abby. Money Morning. Feb 10, 2015. (http://moneymorning.com/2015/02/10/the-five-next-companies-to-go-bankrupt-in-2015-after-radioshack-rshc/)
King, Eric. King World News. Feb 9, 2015. (http://kingworldnews.com/marc-faber-unveils-biggest-surprise-2015-greatest-danger-facing-world-today/)
RT. Feb 6, 2015. (http://rt.com/business/229883-world-debt-sharp-increase/)