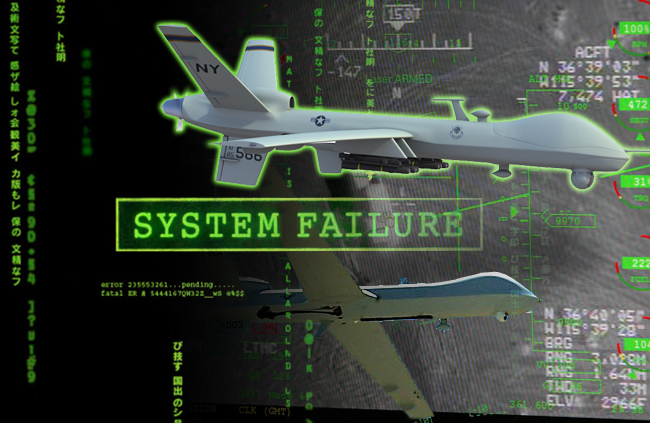 A new tiny gadget has recently emerged online, allowing you to hijack almost any drone in the air. Jonathon Andersson, a security researcher for Trend Micro, has designed and developed this small device, which has the ability to hijack a variety of popular drones, even if they are in mid-flight. With this tiny device, you can lock out the owner of your targeted drone and take full control over it.
Andersson was able to provide the audience of this year's PacSec Security conference in Tokyo, a small demonstration of what this little device can do.
Drones are not the only thing vulnerable to this little device. In fact, this gadget is capable of hijacking a wide range of other radio-controlled devices, including RC helicopters, RC boats, and other RC-based devices running off wireless transmission control protocol, DSMx.
DSMx is a specific protocol that properly facilitates the communications between the radio controller and radio receiver.
This isn't the first type of gadget that provides assistance with the hijacking of drones. In a previous article, I wrote about a device that jams the signal of drones in mid-flight, by blocking the radio signals. However, the jamming devices will not provide you with any means of control, they just simply block the signals.
Icarus provides you with control over your targeted drone.
Drone hijack hardware demonstration at PacSec in Tokyo. pic.twitter.com/NQxA82qJTD

— dragosr (@dragosr) October 26, 2016
This box works by exploiting the DSMx protocols, ultimately providing you with full control over the drone; allowing you to steer, accelerate, decelerate and even crash it.
Icarus Box will grab the key of your targeted drone, and allow you to send malicious packets of data that will restrict the original owner's commands to the drone. In essence, the box will only allow the drone to take commands from the hacker.
The manufacturers are already working on releasing the patches needed for updating their hardware. The manufacturers are already taking security measures from the industry-wide encryption protocol for their future drones.
Icarus Box is not being sold at this time, however, this type of gadget will benefit local and federal law officials, as well as individuals with worrisome overhead drone activity, in the future.
---
This article (Hijacking Drones in Mid-Flight with New Tiny Device) is a free and open source. You have permission to republish this article under a Creative Commons license with attribution to the author and AnonHQ.
---