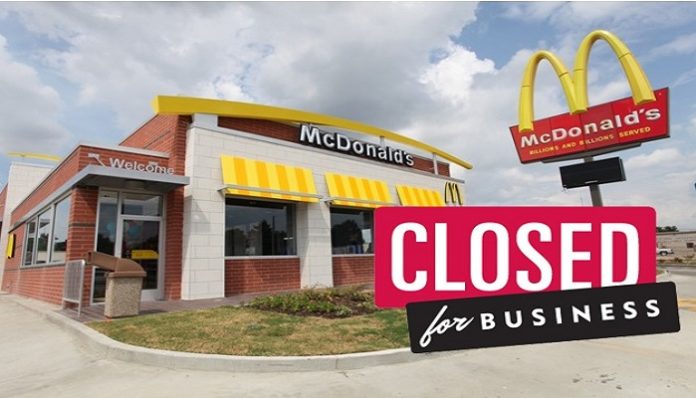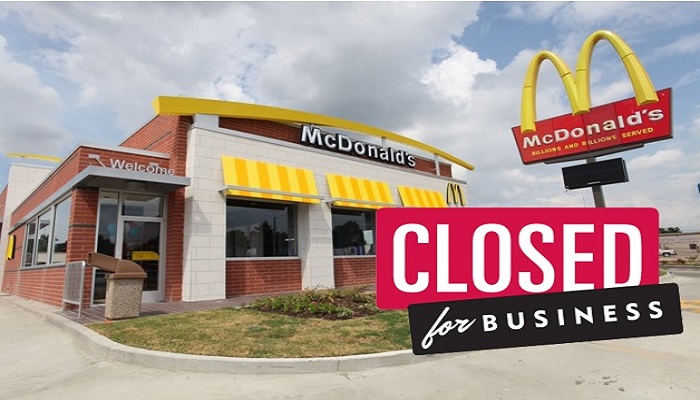 Even as the world's biggest fast food chain moves its headquarters to a $250 million 608,000-square-foot complex in Chicago's West Side in the spring of 2018, McDonald's intends to close about 500 weaker-performing, company-operated locations worldwide in 2016 to bolster profits.
McDonald's spokeswoman Becca Hary confirmed the announcement, released just days after it withdrew its branches from Middle Eastern and three Latin American countries, in an email to The Street:
"It's important to note that while we will have a net reduction in restaurants [in the US], the impact is minimal in comparison to the 14,000 restaurants we operate across the US. We consistently review our restaurant portfolio and make strategic decisions to better position our business for the future."
Suprisingly Mcdonalds doesn't make the list!

Best Fast Food Chains in America

Link: https://t.co/RYUkNt31UV

— ThePurpleMage (@The_Purple_Mage) May 31, 2016
In 2015, McDonald's closed 700 under-performing restaurants primarily in Japan, the US and China – 350 more than it had planned – due to a significant decline in global sales. McDonald's CEO Steve Easterbrook had informed the Wall Street Journal last year that drastic changes were required to be implemented in order to improve McDonald's financial struggles and its suffering reputation.
"I think there is a hunger and an interest in our business to embrace change. McDonald's management team is keenly focused on acting more quickly to better address today's consumer needs, expectations and the competitive marketplace."
McDonald's shares have risen 24% during Easterbrook's 15-month-plus tenure during which he dismissed corporate employees, adjusted kitchen operations, and executed his biggest move – all-day breakfast in the United States. McDonald's ended 2015 with 36,525 restaurants globally, up about 267 from 2014.
In 2016, McDonald's has pegged its capital expenditures at $2 billion, with half allocated to reinvestment in its best locations and the other half to open about 1,000 new restaurants. According to Reuters, McDonald's has received more than half a dozen bids for its China and Hong Kong stores in an auction that could fetch up to $3 billion.
@McDonalds in trouble as outlets found cooking Aloo Tikkis, Fries in 2 weeks' old reused oil https://t.co/2awXKVtTnn pic.twitter.com/p37moclhP5

— BusinessInsiderIndia (@bi_india) June 21, 2016
Nonetheless, the fact is McDonald's has been struggling. The Washington Post reports:
Each time McDonald's has announced how much money it's making, the company has been forced to share an embarrassing truth: Americans are eating less and less of its hamburgers, chicken nuggets and French fries. The routine became so consistently depressing that McDonald's decided to quit sharing monthly performance data altogether in March.
---
This article (Not Lovin' It: McDonald's To Close Over 500 Restaurants Worldwide To Stay Afloat) is free and open source. You have permission to republish this article under a Creative Commons license with attribution to the author and AnonHQ.com.