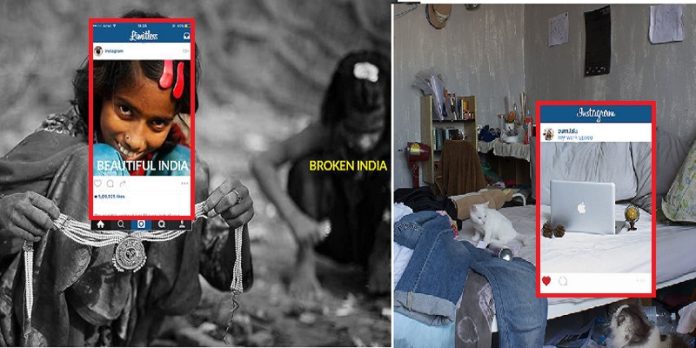 The line between what's real and what's not has been blurred on social media. Every time you log on to your social media accounts, your timeline is flooded with photos of your 'friends' visiting exotic locations, clicking the most awesome moments brilliantly. However, everyone knows how Instagram and Facebook users only show their followers one side of the story; don't you know half of the time people are actually faking holiday selfies, rather than actually going on holidays?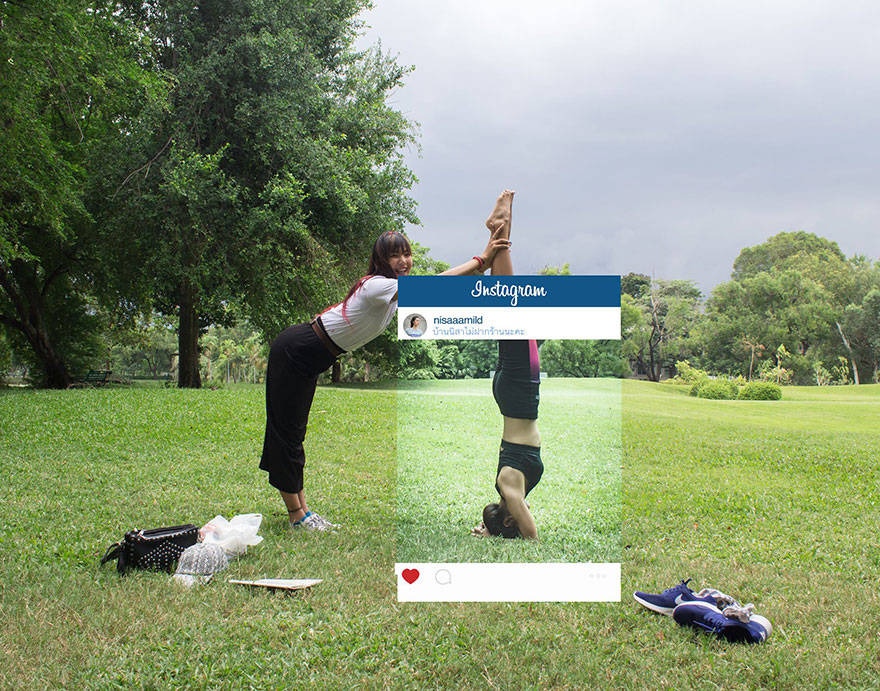 While numerous artists have criticized the way netizens use social media to make their lives look more amazing than they are, as well as set unrealistic goals for their friends, Limitless, a Singapore-based tech company, has gone a step ahead and challenged the rosy picture painted by "Beautiful India," with a thought-provoking photo series titled "Broken India."
The stark photos reveal the poverty and pollution that plague the country, as well as highlight how India is a country of contrasts; its photographers say the aim is to draw the attention on the negativity depicted in the stylized Instagram photos of India, so as to bring a positive change. The Limitless team told Buzzfeed:
"While we have 5-star hotels on one side, we have slums on the other.
"While children are seen as the future of the country, they're also forced into child labor.
"By bringing Broken India to light, we really wanted to strike a raw nerve.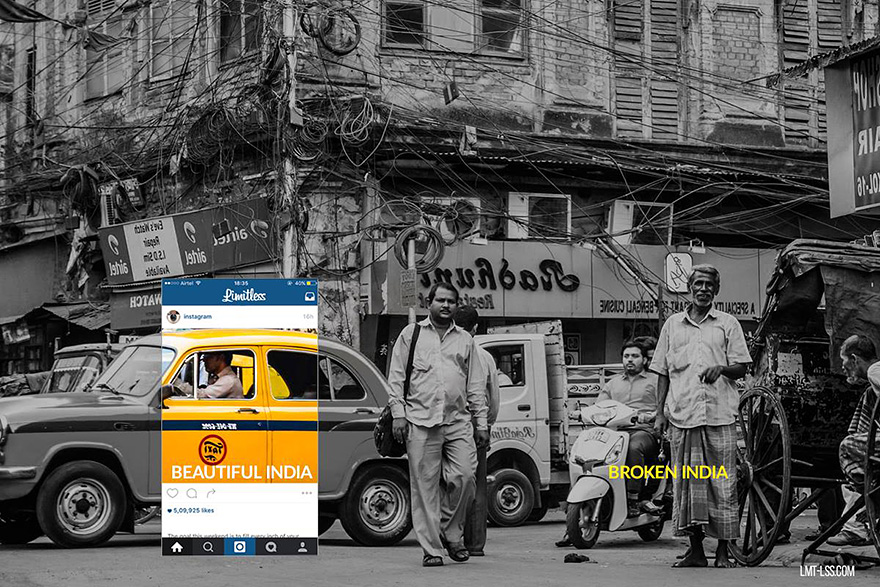 "Only when people realize the state of affairs and break out of their comfort zones, is when they can start to make a difference. A bit of negativity is essential for positive change.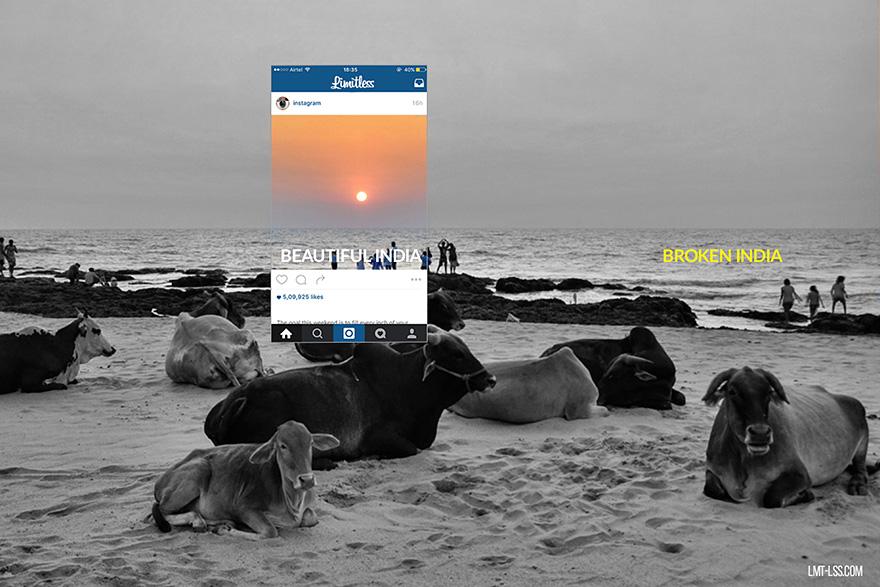 "While there has been both positive and negative response, we feel that we have achieved what we wanted, sending out a message to the audience indicating the state of affairs of the country."
---
This article (Photographers Show the Dark Reality Behind India's Incredible Success Story) is a free and open source. You have permission to republish this article under a Creative Commons license with attribution to the author and AnonHQ.com.