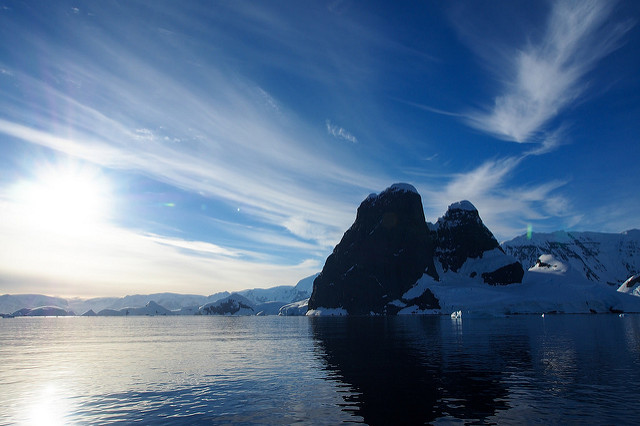 On Tuesday, NASA scientists announced that global temperatures so far this year have exceeded those recorded in the first half of 2015.
Last year, scientist became increasingly concerned about the effect of global warming when it was revealed that the first six months of 2015 was the hottest half-year ever recorded. However, so far this year, 2016 has exceeded last years record breaking temperature.
"2016 really has blown [2015 temperatures] that out of the water," said Gavin Schmidt, the director of NASA's Goddard Institute of Space Studies.
While the exceptionally strong El Nino has played a part in temperature rise this year, accumulating greenhouse gases in the earth's atmosphere are said to be the driving factors behind the rising temperatures.
According to reports, every month so far this year has been hotter on average than in any other year since the late 1800s – the same time reliable records started being kept. In the first half of this year, average temperatures were roughly 1.3 degrees Celsius, or 2.3 degrees Fahrenheit, above the average in 1880, Dr. Schmidt said in a conference call with other NASA scientists.
Rising global temperatures have been a growing concern for scientists, especially over recent decades, as average temperatures have been noted to exceed each other with almost each passing year. In June 2016, the 14th consecutive month of record-breaking heat, NASA and NOAA recorded temperatures that were 1.62°F (0.90°C) above the 20th century average and 1.42°F (0.79°C) above the 1951-1980 average.
"It's important to keep perspective here. Even if we aren't setting records, we are in a neighborhood beyond anything we had seen before early 2015," said Deke Arndt, the head of the climate monitoring division at NOAA's National Centers for Environmental Information."We've left the 20th century far behind. This is a big deal."
These rising temperatures spanned over every continent, with the exception of most of Antarctica. Unsurprisingly, the Arctic, which particularly suffered from the rising temperatures, resulting in a tremendous effect on sea ice coverage.
So far this year, the geographical extent of the Arctic ice has been the lowest for any half-year since 1979, when satellite record-keeping first began. It is said that this is largely due to the rising temperatures, which have caused melting to begin as much as two months earlier than usual.
"It's been an extreme beginning to the year for sea ice," said Walt Meier, a scientist at NASA's Goddard Space Flight Center..
In 2012, Arctic sea ice reached the lowest levels ever recorded. Although it is not certain whether this year will exceed this record – the majority of the melting takes place in late summer – many predict a new record will be set for 2016.
"It has been a record year so far for global temperatures, but the record high temperatures in the Arctic over the past six months have been even more extreme," said Meier. "This warmth as well as unusual weather patterns have led to the record-low sea ice extents so far this year."
While NASA does not usually release half-year updates to its global surface temperature analysis, this year it decided to release them "because average temperatures for the first half of this year are so in excess of any first part of a year we've seen."
Each month this year has exceeded global temperature records set since 1880; even exceeding pre-industrial levels by "quite close" to 1.5 degrees Celsius. This 1.5 degrees Celsius rise is particularly significant, since the world had agreed to aim to limit global temperature rise to below 1.5 degrees Celsius above pre-industrial levels.
As reported by the New York Times, Dr. Schmidt noted that the "Paris target referred to sustained temperatures over the long term."
"I certainly would not say that we have now gotten to that initial Paris number and are going to stay there," he said. "But I think it's fair to say that we are dancing with that lower target."
Image: Flickr, Andreas Kambanis
---
You want to support Anonymous Independent & Investigative News? Please, follow us on Twitter: Follow @AnonymousNewsHQ
---
This Article (Record Breaking Global Temperatures Are Predicted To Continue Throughout The Rest Of The Year) is free and open source. You have permission to republish this article under a Creative Commons license with attribution to the author and AnonHQ.com.