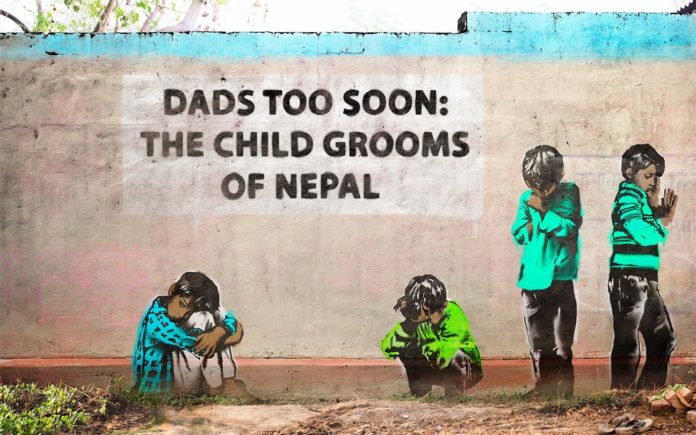 Nepal has one of the worst rates of child marriages in the world. Although the minimum legal age for marriage in Nepal is 20 for men and 18 for women, more than 750,000 women in Nepal today were married between 10 and 14 years of age, according to the 2011 census.
If young married girls suffer from sexual and physical domestic violence; pregnancy-related complications; uterine prolapse; infant and maternal mortality; malnutrition of both mother and child; mental illnesses; and non-existent future prospects; the degree to which the young married men endure physical and emotional strain of a forced child marriage is often overlooked.
According to a recent report from CARE International, the Atlanta-based poverty-fighting NGO – that has launched a campaign to reduce child marriage in Nepal – found that families in Nepal marry off boys as young as 7. Their belief is this prevents them from sleeping around; ensure they marry within their caste; get good wives while they're still available and have a new income-earner in the family. A child couple often lives apart for a few years, reports CARE, moving in together with the expectation of starting a family when boys are in their early teens, or even as young as 12.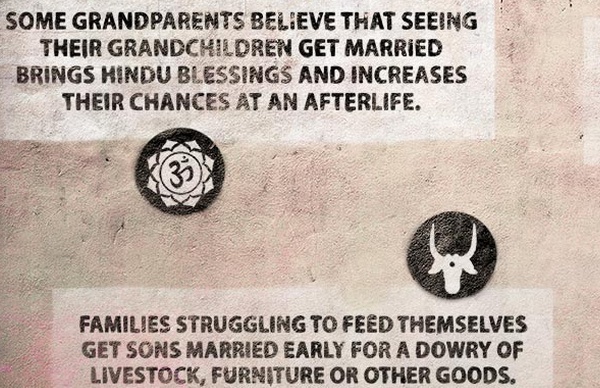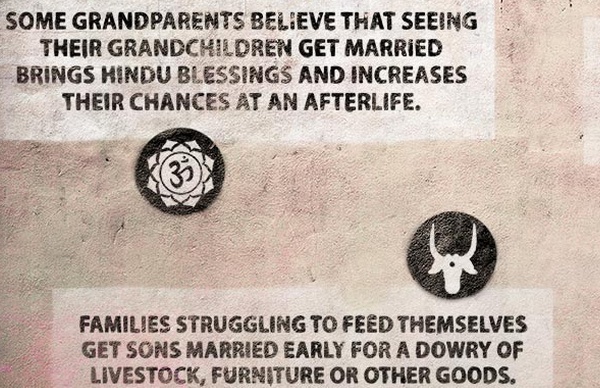 But forced to drop out of school to support their new families and newborns, these child grooms often endure psychological trauma and suffer the most at the hands of child marriage. CARE's report reveals the extent of the physical and emotional strain on boys thrust into adult relationships, even those who aren't yet living with their wives. Gita Kumari Shah, a monitoring officer with CARE, told Los Angeles Times:
"There are health problems, social problems, pressure to show they can make money. Emotionally, they are trapped between being a man with a wife, and a boy living under his parents."
Through CARE's Tipping Point program, former child grooms are emerging as key allies to put an end to the practice of child marriages in Nepal. Pannilal Yadev, now 25, is one such social mobilizer who was forced into marriage at 8 with 7-year-old Rajkumari. In his blog post, he shares the sad hidden plight of most of the young Nepalese boys:
"I never questioned why I was made to marry. It seemed normal until one day my 9th grade class took a tour of sites around Nepal. On a big rock I saw painted the words "I love you". I asked my teacher what the words meant. He said the rock was a place where young people meet secretly and say things like that. "You cannot understand, Pannilal," he said, "They are not married young like you."
"When I was in 10th grade, my wife gave birth to our first child. I was then forced to drop out of school to support my family. Recently I spoke to a school friend who told me he was going to engineering college. The news left me feeling ashamed and pitiful. If our parents had not forced us to marry at such a young age, our lives would be so different. If we were allowed to finish our educations, Rajkumari and I would have learned about family planning. Forcing children to marry doesn't just push them deeper into poverty and threaten their health. It crushes their ambitions – whether they are girls or boys.
"Today Rajkumari and I have four children. I work as a community organizer trying to educate people in Nepal about how harmful child marriage is. She stays at home with our children and is very glad that I am working to stop child marriage. She once told me: "It would have been nice if I was married to you when I was big enough to understand what it really means to be together."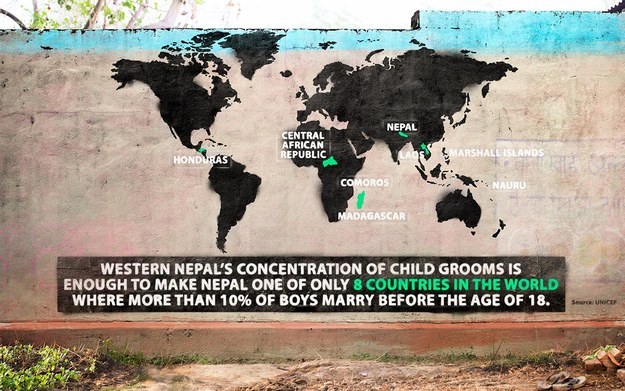 According to the most recent UNICEF data, 156 million men alive today were married as children. That's a staggering figure; yet there is little research or work being done to address the plight of child grooms, their untold stories, their struggle, and their fates. Sabitra Dhakal, who's leading the Tipping Point movement in Nepal, believes it won't be until men are targeted that child marriage will finally be eliminated.
"We work with symptoms and problems — we don't try to dig out root causes of child marriage and gender-based violence. We think child marriage and gender-based violence are problem of girls and we try to empower women and girls only, we don't try to convince men. Their position, behavior and attitude are also the values of the community. Without working with more than half population how can we make a big difference in a community? The child marriage issue is not an issue of only girls, not only an issue of communities — it's a human rights issue, an issue of global civilization, and modern civilization."
---
This article (The Other Side: How Nepal's Child Grooms Endure Trauma of an Early Marriage) is a free and open source. You have permission to republish this article under a Creative Commons license with attribution to the author and AnonHQ.com.