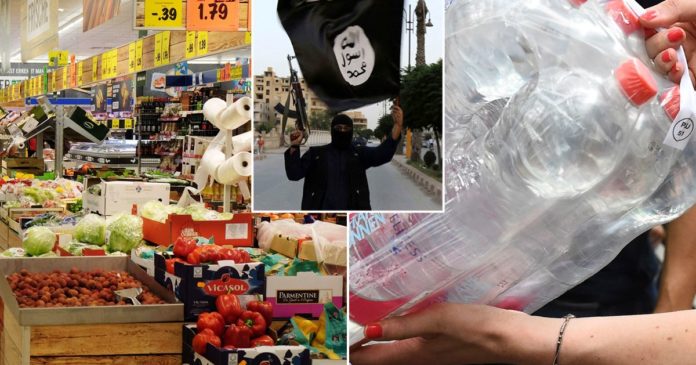 For the first time since the end of the Cold War, Germany has told its citizens to stockpile emergency food, water and other supplies [including medicines, warm blankets, coal, wood, candles, torches, batteries, matches, and reserves of cash] in their homes in the event of a catastrophe or terrorist attack. According to the 69-page "Concept for Civil Defence" document, Germans will have to stock enough food for ten days and enough water for five days.
Adopting its first civil defence strategy since 1991, the German government warned that "the security policy environment has changed again" and that Germany should be ready in case of an "existence-threatening development that cannot be categorically ruled out in the future".
In case of an emergency, the document says the Germans should be able to protect themselves before the government measures start to ensure an adequate supply of food, water, energy and cash. In addition, the document states that civilians should be ready to support the armed forces with urgent tasks such as helping direct traffic and providing fuel and accommodation.
First Merkel tells Germans stockpile 10 days food/water https://t.co/ZxLx7pQz9h:
now mulls conscription https://t.co/yC4weePrd7.
What gives?

— A Libertarian Rebel (@A_Liberty_Rebel) August 23, 2016
The Frankfurter Allgemeine Sonntagszeitung newspaper reported the precautionary measures include the necessity of a reliable alarm system, better structural protection of buildings and more capacity in the health system [including boosting stocks of smallpox vaccine and antibiotics, and setting up of decontamination sites outside hospitals in case of nuclear, biological or chemical attack] apart from setting up reserves of petrol and oil at 140 locations around the country to ensure a supply for 90 days.
While acknowledging that "an attack on German territory requiring conventional defence response is unlikely", Europe's biggest economy should be "sufficiently prepared in case of an existence-threatening development in the future that cannot be ruled out," the strategy document noted. "The proliferation of weapons of mass destruction and their delivery systems, conflict driven by terrorist means and cyberspace attacks can be a direct threat to Germany and its allies," it added.
Merkel Accused Of "Fearmongering" After Telling Germans To Stockpile Food "In Case Of Catastrophe" https://t.co/KKygDnIl2M

— zerohedge (@zerohedge) August 22, 2016
The defence document, however, fails to impress the critics who accuse Chancellor Angela Merkel of scaremongering. BBC reported that the parliamentary head of the left-wing Die Linke party, Dietmar Bartsch, criticized the move, saying "you can completely unsettle people with yet another round of proposals, such as hoarding supplies".
Though the Greens' deputy parliamentary leader, Konstantin von Notz, felt it was sensible to update civil defence advice which had not been touched since 1995, he also warned against mixing up possible military or terrorist scenarios, saying "I can't see any attack scenario that merits a stockpiling of supplies by the population".
However, interior ministry spokesman Johannes Dimroth insists the new strategy is a long-planned update to a government paper last revised in 1995 and that many of the suggestions are in fact not new — the Federal Office for Civil Protection and Disaster Assistance has been offering the same tips for a long time.
Germans aren't very happy with the explanation though, many of whom took to Twitter to slam the advisory:
Love this! #Hamsterkaeufe pic.twitter.com/gJBGq8zzZc

— jenny hill (@jennyhillBBC) August 23, 2016
Erst die #Hamsterkäufe, jetzt die Wiedereinführung der #Wehrpflicht – das Sommerloch ist so tief, am Boden sieht man schon die 50er-Jahre.

— ZDF heute-show (@heuteshow) August 24, 2016
#Hamsterwitze sind ausverkauft, aber #Greser und Lenz haben noch einen #Zivilschutzkonzept @FAZ_Politik pic.twitter.com/GtSteYf9ku

— Martin Wolf (@martinwolfhh) August 24, 2016
Gilt #Wehrpflicht in unserem gleichstellungsfetischistischen Staat künftig auch für Frauen? https://t.co/q42B4MX3fx pic.twitter.com/17dQUhQksX

— Lukas Rösler (@lukas_rosler) August 23, 2016
Has @AngelaMerkeICDU been watching Die Hard 4.0? #Wehrpflicht pic.twitter.com/qG3PJMn7P8

— Ellie Phillips (@1BearTweeting) August 24, 2016
@dw_politics For good measure the Germans can also resume building bunkers. They've proven they're good at that too.#Hamsterkaeufe

— Dean Zahav / דין זהב (@DeanZahav) August 24, 2016
In July alone, Germany witnessed a number of horrific incidents that may have provoked the government to brace itself for a war-like crisis. Armed with a knife and an ax, a pro-ISIS 17-year-old Afghan man stabbed several people on a train in the south of the country on July 19. On July 24, a Syrian suicide bomber injured 15 people at a music festival in the central German town of Ansbach. The same day, a Syrian refugee killed a woman and injured two others with a machete in Reutlingen.
---
This article (Terror Threat: Germany Warns Citizens to Stockpile Food and Water) is free and open source. You have permission to republish this article under a Creative Commons license with attribution to the author and AnonHQ.com.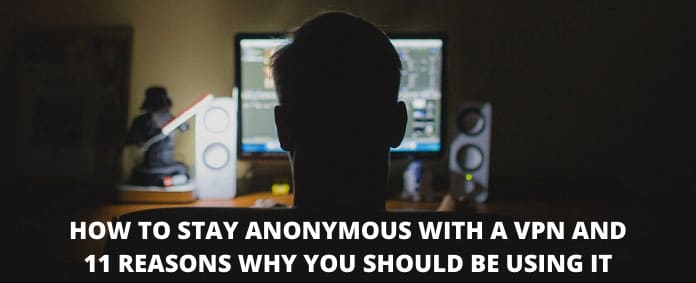 Get Your Anonymous T-Shirt / Sweatshirt / Hoodie / Tanktop, Smartphone or Tablet Cover or Mug In Our
Spreadshirt Shop
!
Click Here
Remove all ads by clicking here