From 1964 to 1973, during the Vietnam War, the US military dropped more than 1.6 million tons of bombs on Laos in a failed attempt to keep communism at bay. That's a plane-load of bombs every eight minutes for nine full years. That's more bombs than it dropped on all of Europe during World War II, making Laos the most heavily bombed country in the world on a per capita basis. The war ended decades ago, but left a deadly legacy. According to an estimate, around 30 percent of all ammunition of that period did not detonate. They continue to detonate at unexpected places and at unexpected times.
Nonetheless, the people of Laos have decided to put the weapons of mass destruction to good use and turn them into things that could help the community. Empty bomb casings that once contained deadly explosives are visible all across the country in new forms — from hollowed out canoes and containers, to props holding houses above flood. When photographer Mark Watson took a bicycle trip across the country, he was surprised to see these lethal devices being reused in extraordinary ways.
"I became curious about the secret war legacy that was here. Scrap from such widespread bombing has been utilized in people's homes and villages for everything from house foundations to planter boxes to buckets, cups and cowbells," he noted.
Take a look at the photos Watson captured during a bike tour from Asia to Indonesia that lasted nine months…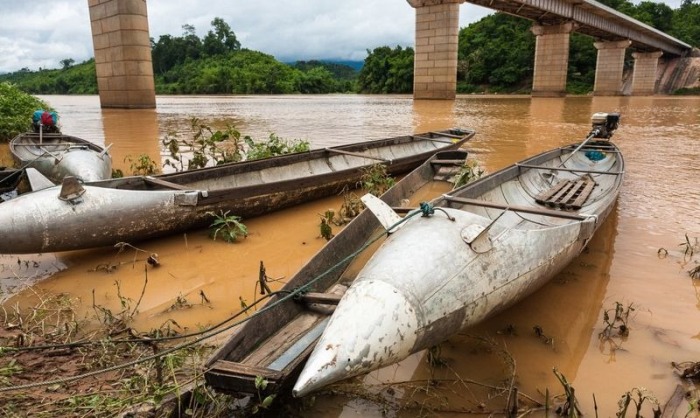 Boats made from fuel tanks: "This photo is of local canoes that had been fabricated from war scrap. I spotted them as we cycled over a bridge above and decided to go down and investigate. I recognized them to have been the scattered long-range fuel tanks from American bombers. We started to see war scrap everywhere: shrapnel, bomb casings, cylinders from cluster bombs, and the fuel canisters".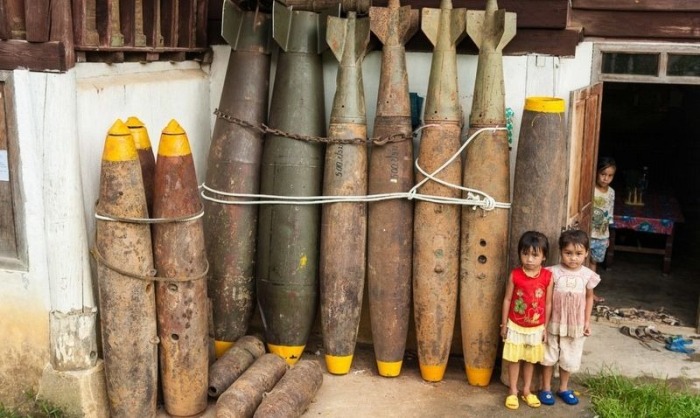 Children pose near unexploded bombs recovered from around the village.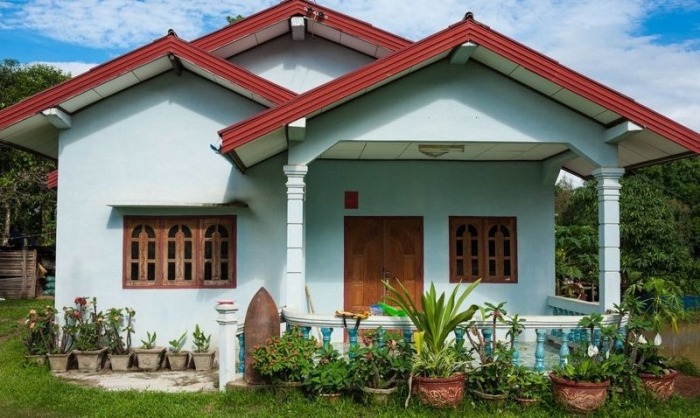 A house in village uses a bomb casing as a garden decoration.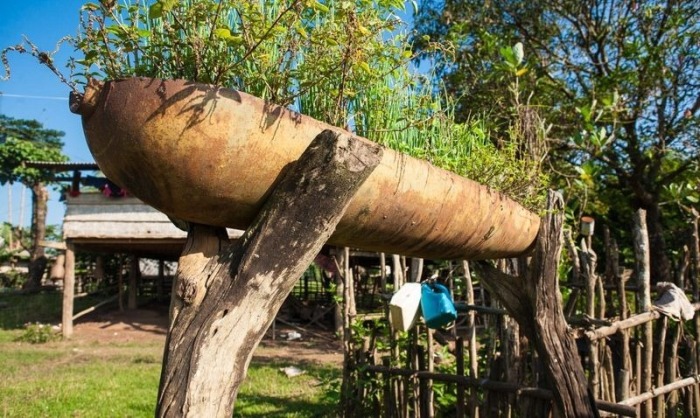 Bomb casing used as a flower pot.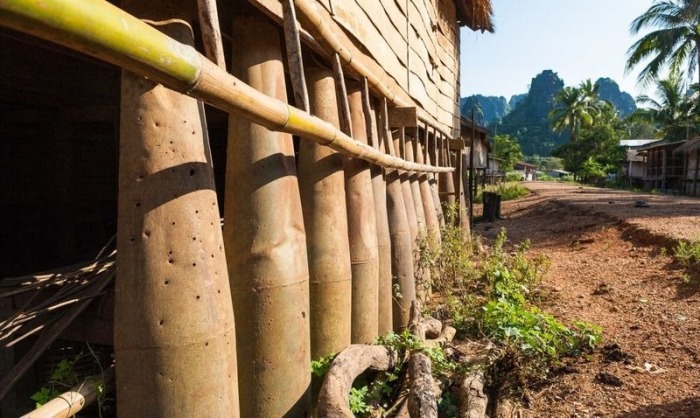 Bomb casings used to prop up a house.
Bomb casings as water container.
Metal recovered from bomb casing shaped into cow bells.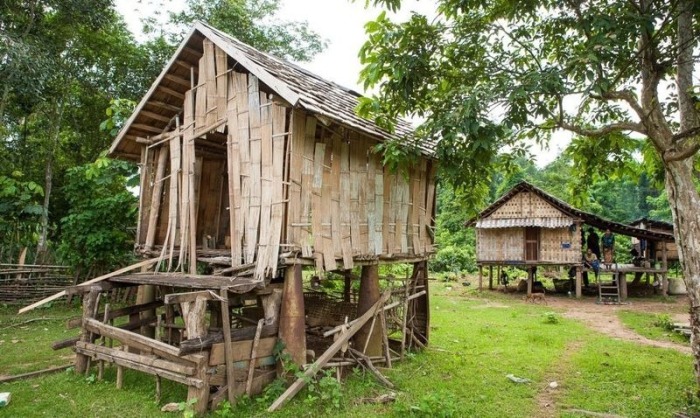 Bomb casings used to prop up houses.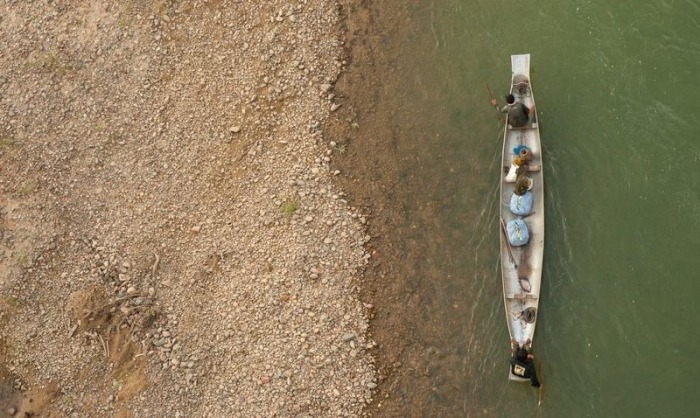 A bomb casing turned into a boat.
---
This Article (This Laos Village Is Made Out Of American Bombs [Photos]) is free and open source. You have permission to republish this article under a Creative Commons license with attribution to the author and AnonHQ.com.