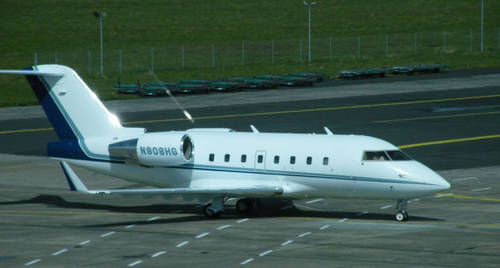 Written by: Poirot
Picture: Challenger 600 private jet with registration number N808HG
On September 5, three citizens, two Nigerians and an Israeli, tried to smuggle almost $10 million in cash into South Africa illegally.
The smugglers landed at Lanseria Airport in a private jet from Abuja. The passenger's luggage was searched after the customs officers detected irregularities. The officers then investigated and found three suitcases full of cash.
The passengers apparently told officials they were acting on behalf of the Nigerian intelligence service to buy arms for the Nigerian security services.
The South African Revenue Service (SARS) seized the funds and are being held at the central bank as police investigate.
Solomon Makgale,South African airport security spokesman, confirmed a police investigation was underway but declined to give details.
_____________________________________
Source:
http://saharareporters.com/2014/09/15/two-nigerians-and-israeli-smuggle-93million-south-africa-private-jet-buy-arms-allegedly
Photo Credit: Flightaware