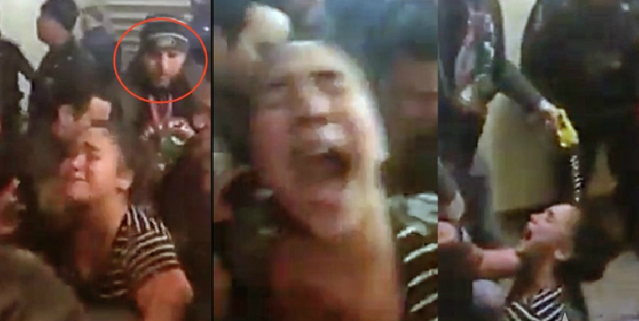 Horrific video surfaced this week showing a mob of NYPD officers manhandling and tasering a pregnant 17-year-old. The police attempted to gain entry to Dailene Rosario's apartment, but when the girl said no, they dragged her into the hallway and fabricated charges against her. They then proceeded to use the Taser on Rosario, despite her cries that she was pregnant. According to an NYPD spokesman, an internal investigation is underway.
Dailene Rosario told a local New York news outlet that the police were notified of a fight that occurred in her hallway. She told them it was between her boyfriend and brother, and that the issue had self-resolved. Rosario went about her business, but the police knocked on her door again. This time, they wanted to come in, alleging that Rosario was actually the one in the fight. When she demanded a warrant, they tried to take her into custody. Rosario screamed and dropped to the floor, sitting on her hands. At this point, the police dragged her into the hallway as she screamed, "I'm pregnant!"
"It was more than enough cops to handle me," Rosario told the media. "I was screaming I was pregnant the whole time. I was telling them, 'Get off me, I didn't do anything wrong." The fight between her brother and boyfriend was over a video game, and no one involved wanted police there. As usual, police find it necessary to snoop around in peoples' lives in order to fill quotas. Rosario spent the night in jail and was booked for resisting arrest, disorderly conduct, and obstructing governmental administration. These are some of the most common charges cops use against innocent people when they don't have anything else to arrest them for.
The biggest problem with the NYPD's actions up until the Taser was used, was their lack of rights to enter, or attempt to enter Rosario's apartment. In order to enter a person's home, the police must either gain consent, have a warrant, or have what is known as exigent circumstance. For police to enter your house, they must have evidence that a disturbance took place and that someone inside may be injured. In this case, the initial fight was verbal only, and it took place in the hall way. This gives the police no right to demand entry to Rosario's apartment. This is nothing more than another case of police demonstrating their dominance over a pregnant teenager because she wouldn't bow to their fictional authority.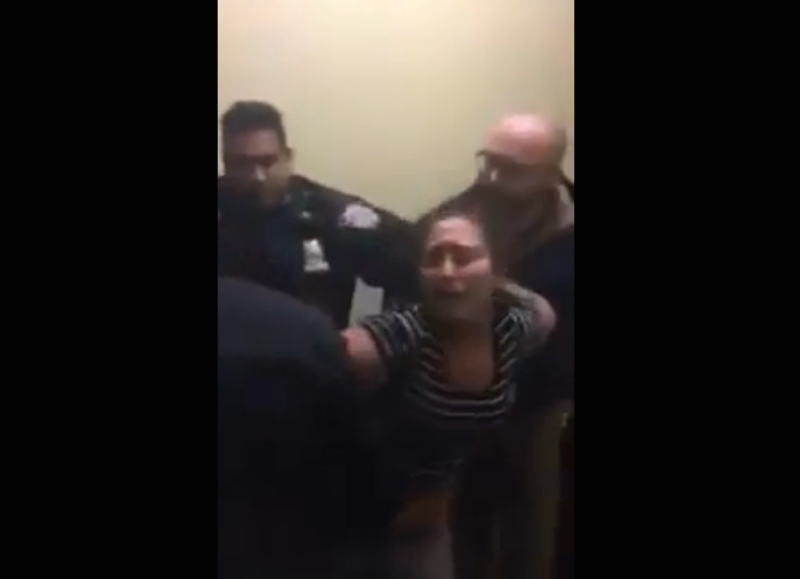 "It's like your whole side is on fire and you're being stabbed at the same time. The hook was embedded into my skin so they had to cut it to take both the Taser barbs out," Rosario told the Daily News. The use of the Taser on a pregnant subject is prohibited not only by NYPD policy, but by Taser themselves. While constantly reassuring the pubic that the Taser is safe, police know there have been hundreds of Taser-related deaths and thousands of permanent injuries stemming from its use. Thankfully, Rosario and her baby, who is now 15 weeks along, were not permanently injured. The department released a statement notifying the press that they have opened an internal investigation into the incident. A lawsuit is sure to follow.
Sources: NY Daily News, The Free Thought Project.
---
This article (Viral Video Shows Pregnant Teen Tasered by NYPD Thugs) is a free and open source. You have permission to republish this article under a Creative Commons license with attribution to the author and AnonHQ.com.
---
Supporting Anonymous' Independent & Investigative News is important to us. Please, follow us on Twitter: Follow @AnonymousNewsHQ