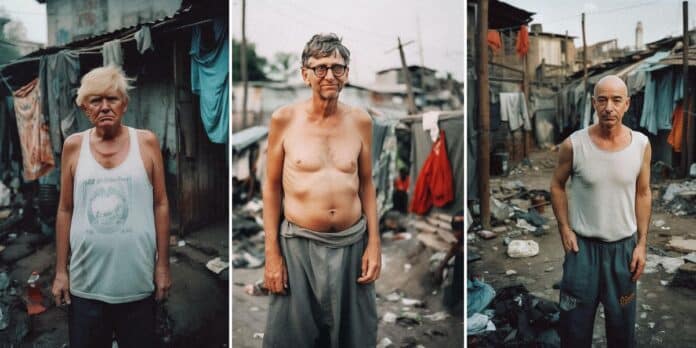 Art has always been a powerful medium for commenting on the social and political issues of our time. In recent years, the rise of AI-generated art has opened up new possibilities for exploring and critiquing the world we live in. One recent example of this is a series of AI-generated portraits by artist Gokul Pillai that imagines some of the world's wealthiest people as underprivileged.
The portraits, which feature the likes of Donald Trump, Bill Gates, Mukesh Ambani, Mark Zuckerberg, Warren Buffett, Jeff Bezos, and Elon Musk, have been shared widely on social media and have sparked a lot of discussion about wealth inequality and the role of the super-rich in society. They have been createy by the instagram user @withgokul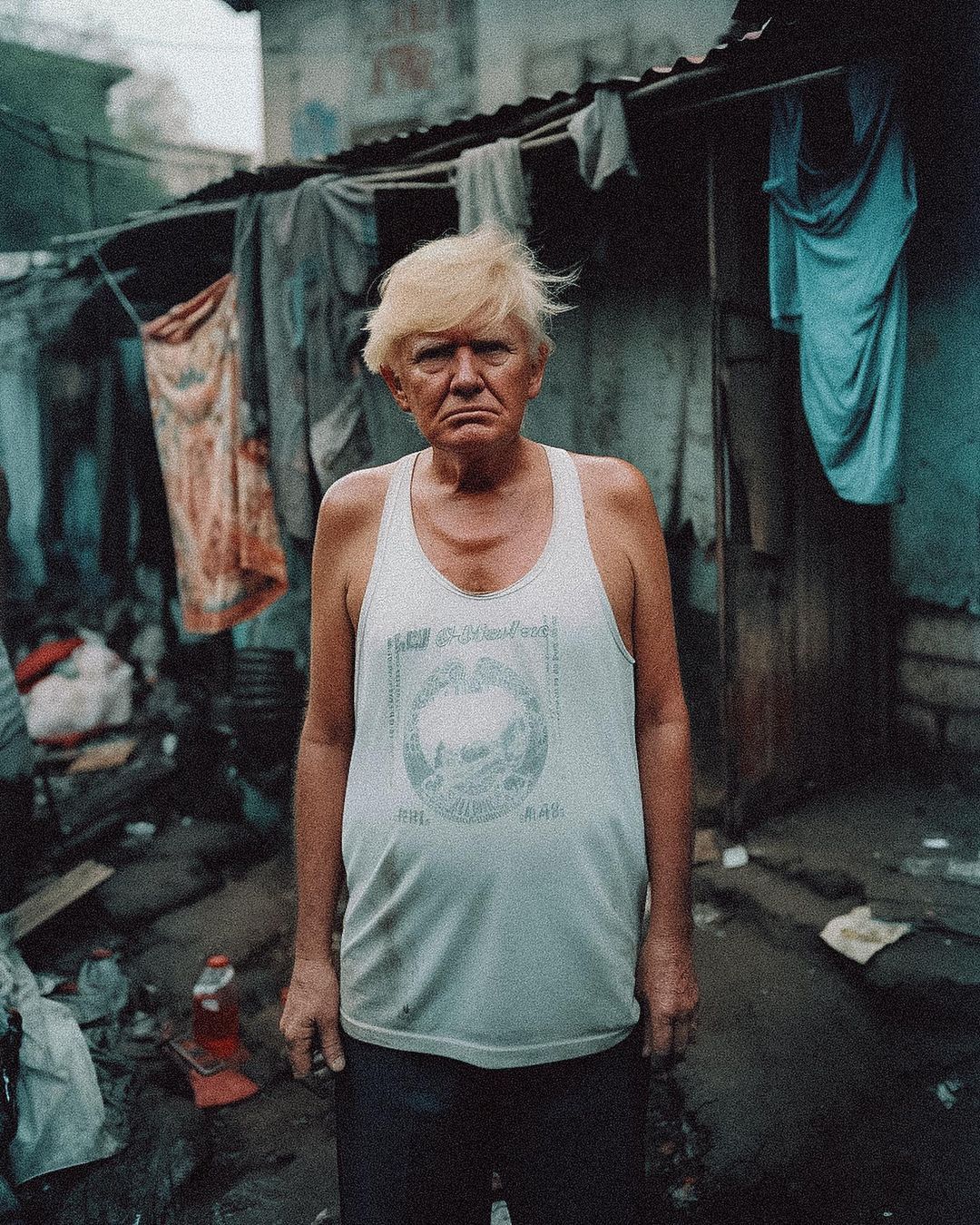 What is particularly interesting about these portraits is the way in which they use AI to subvert our expectations. We are used to seeing these individuals portrayed as powerful, successful, and in control of their lives. But in these portraits, they are depicted as vulnerable, powerless, and marginalized. They are shown as homeless, hungry, and struggling to survive.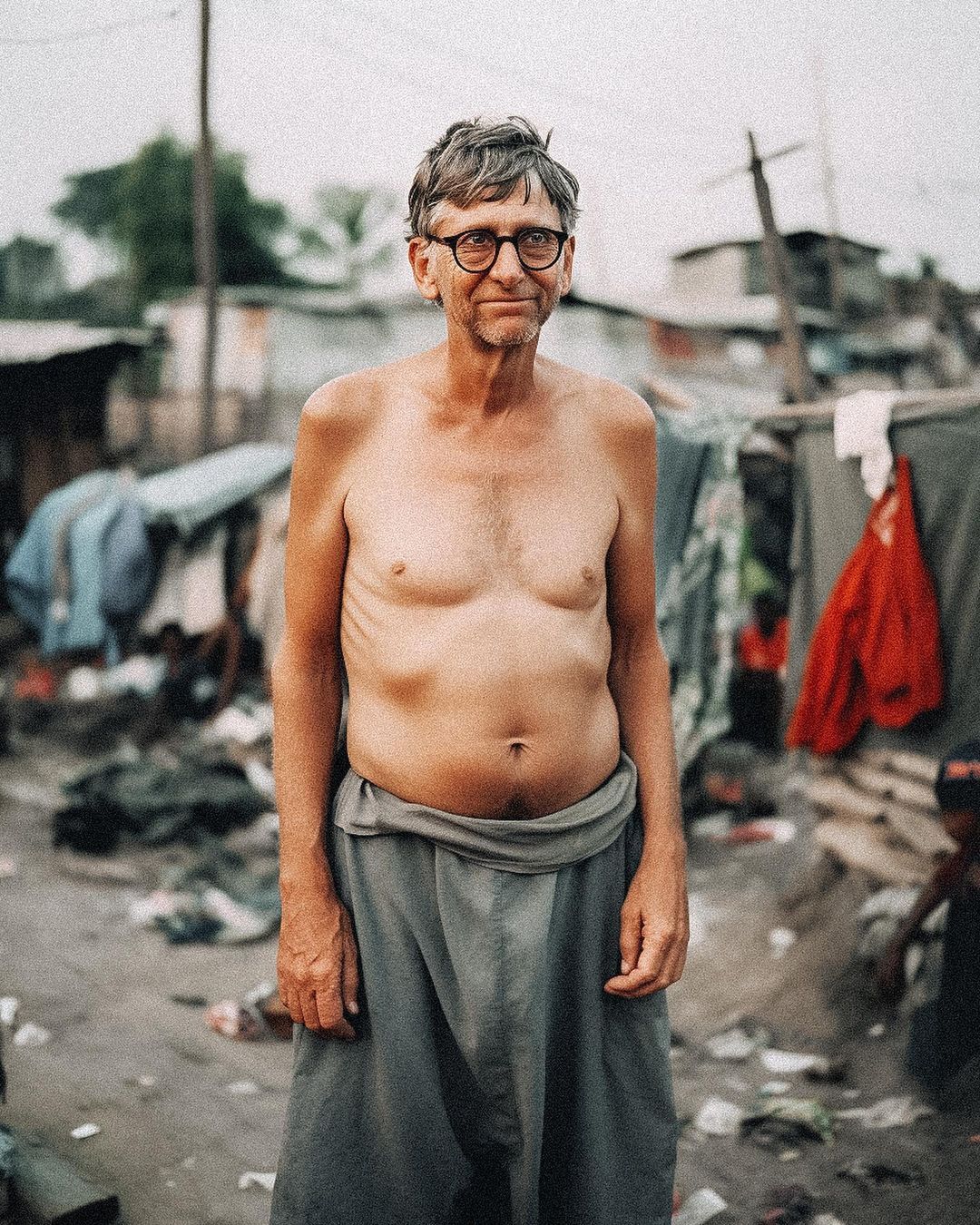 This inversion of the usual power dynamic is a powerful commentary on the way in which wealth and privilege are distributed in our society. It forces us to confront the uncomfortable truth that while a small percentage of the population enjoys immense wealth and power, many others are left behind and struggle to make ends meet.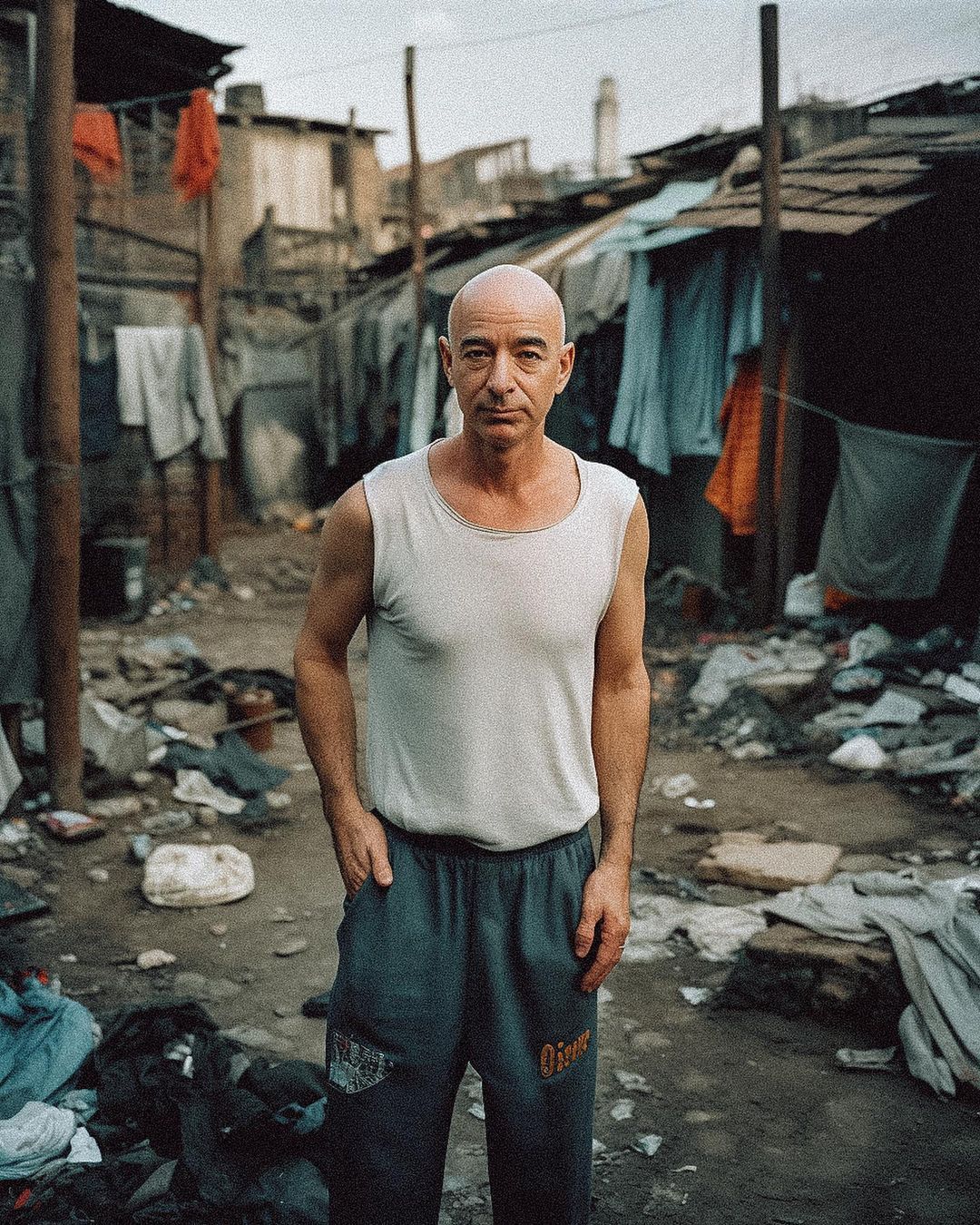 Of course, these portraits are not meant to be taken literally. They are not an accurate representation of the actual lives of these individuals. But they do serve as a powerful symbol of the inequality that exists in our society and the need for greater empathy and compassion towards those who are less fortunate.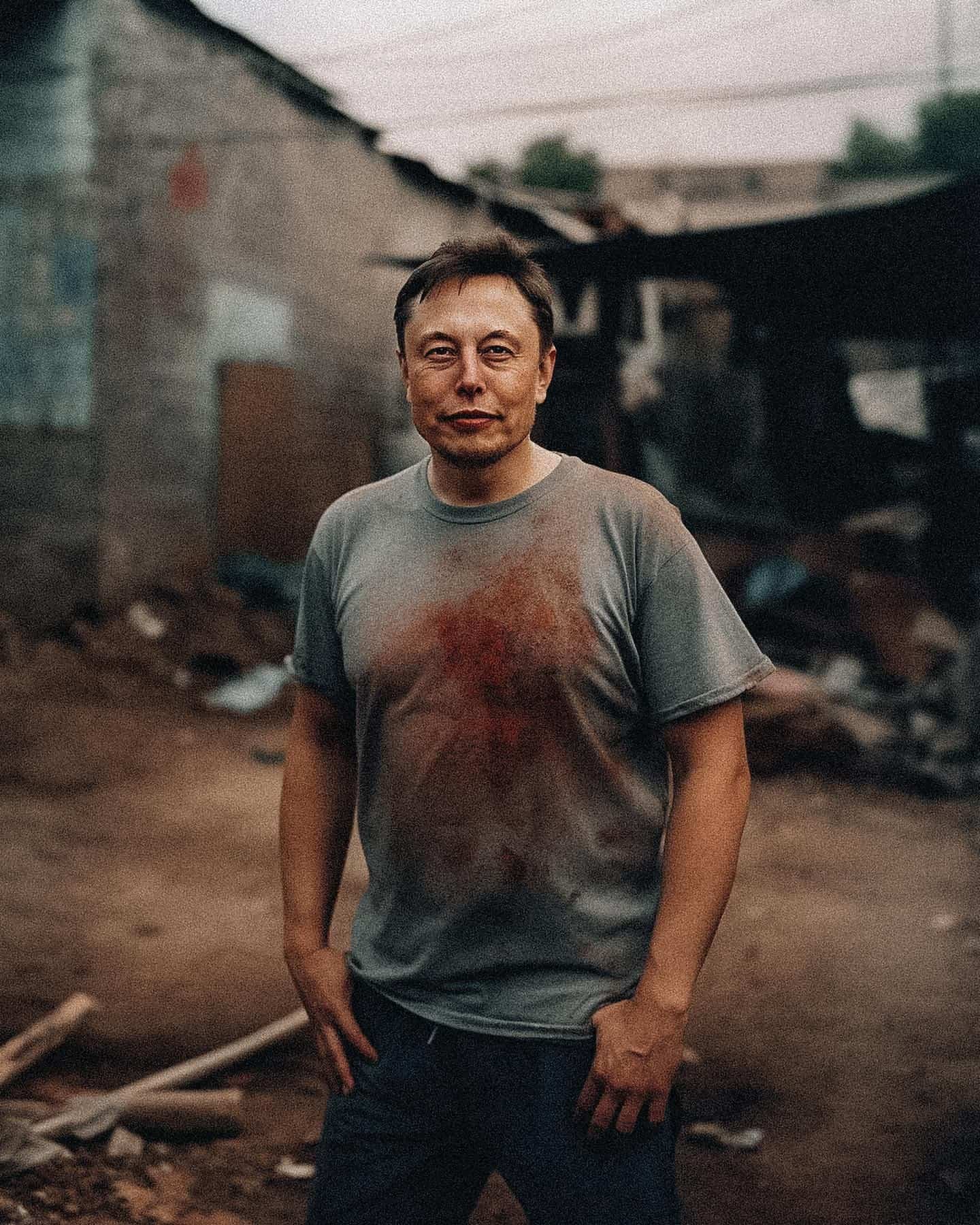 Some might argue that these portraits are unfair or disrespectful to the individuals depicted. After all, they have worked hard to achieve their success and are entitled to enjoy the fruits of their labor. But this argument misses the point. These portraits are not meant to attack or vilify the wealthy. Rather, they are meant to challenge us to think critically about the way in which wealth is distributed in our society and the impact that it has on those who are less fortunate.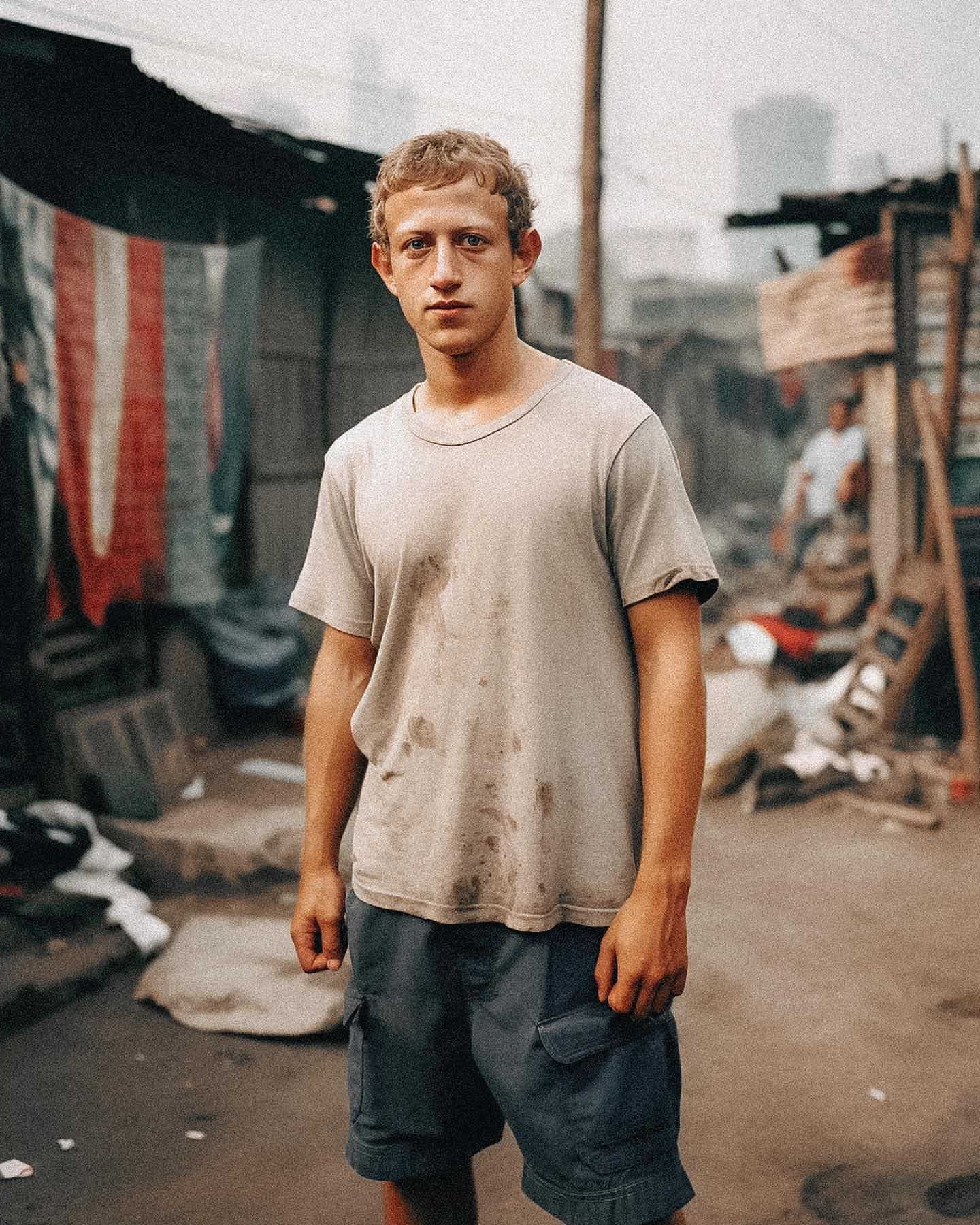 In this sense, these portraits are a call to action. They urge us to recognize the privilege that we enjoy and to use it to help others. They remind us that we all have a responsibility to work towards a more just and equitable society, and that we must use all the tools at our disposal – including art and technology – to achieve this goal.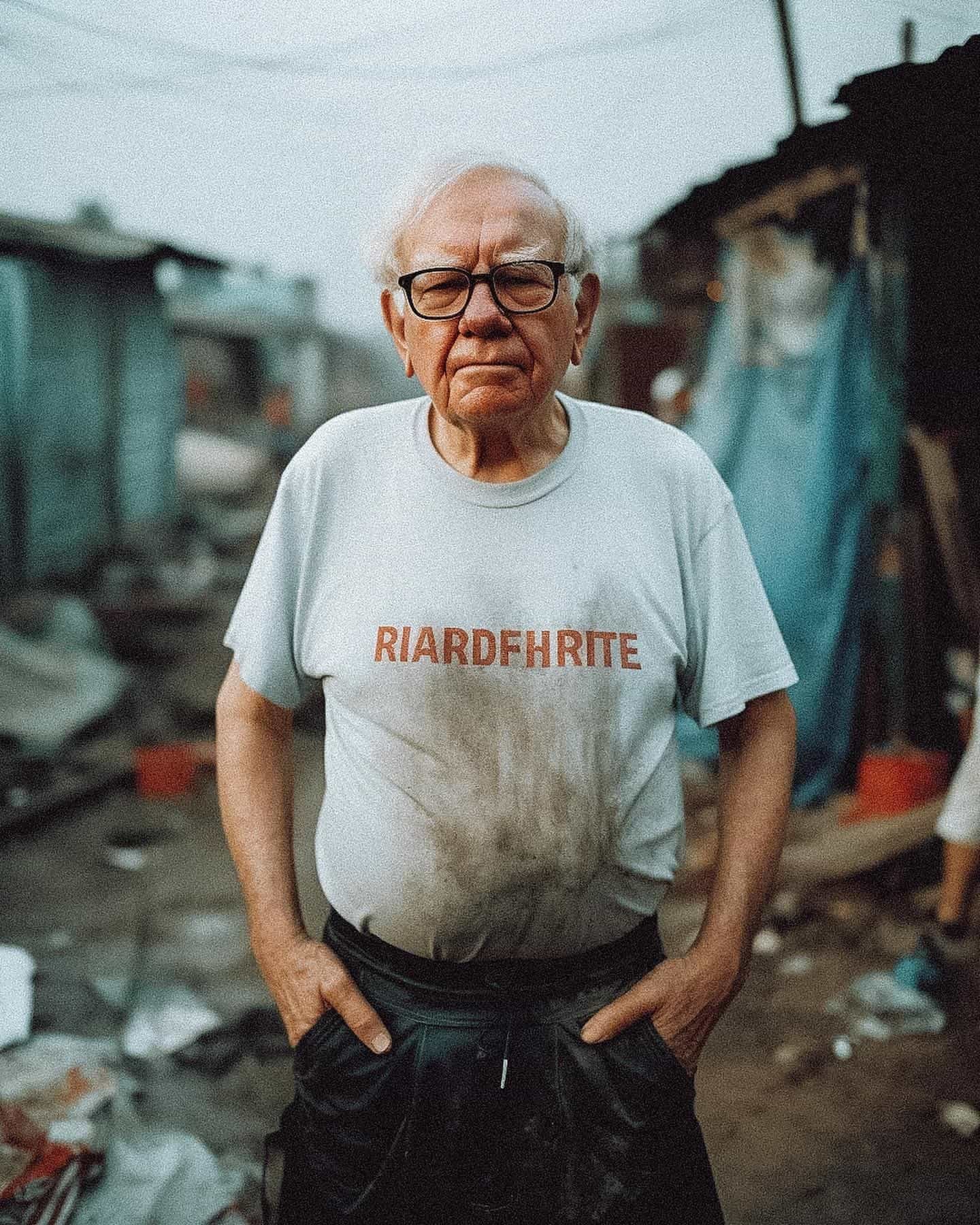 In conclusion, the AI-generated portraits by Gokul Pillai are a powerful and thought-provoking commentary on the issue of wealth inequality in our society. They challenge our assumptions and force us to confront uncomfortable truths. But they are also a call to action, urging us to work towards a more just and equitable world. As we continue to grapple with the challenges of our time, we would do well to heed this call and strive to create a society that is more compassionate, more empathetic, and more just for all.