As we are exposing the lies, corruption and injustices all around the world, especially the big ones that involve governments, secret agencies, corporations and banks, our enemies are growing day by day. We are neither left nor right, but we stand for unconditional truth. Like Assange & Snowden. We are using our skills to expose the biggest crimes of humanity, from corruption, over to warcrimes to pedophilia and more.
We do not have any sponsors, but many enemies. We are only using ads to pay our team.
We are trying our best to deliver our unbiased content about topics that the mainstream media won't even touch nor cover up, and we spend countless hours on research, putting our lives on risk by working with highly sensitive leaks, sources and informants and also writing and editing in order to expose injustice, corruption and lies. We are in need of some help from you to continue our work for humanity.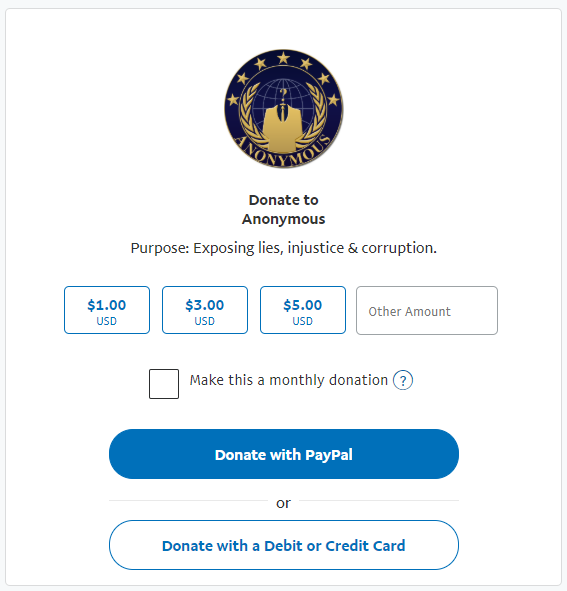 Every donation, no matter how small, is kindly appreciated. Thank you very much.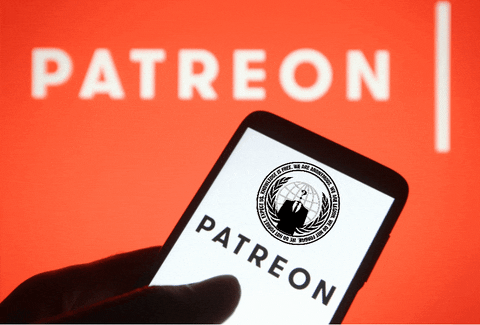 You can also support us via PATREON: https://www.patreon.com/armyanonymous
If you want to support us anonymous, you can also donate us cryptocurrencies.
Here are our wallet addresses you can donate to (we are checking them daily):

Bitcoin: 17keMxjCg47YwZtrXbcvgPfrotPwWB9GBT

Dogecoin: DUCxWVRpvRCVEJ5cMznfhTyY7h4bMDU9ET

Ethereum: 0x248f1f8bd04831f42b939050383312272ee7b586

Litecoin: LXRpRGyiTAHGfqkzfSENuwddNBTMCErgpB
DASH: XxQJWjNdPd2QTjZRnFJivUSDbgp4dTNXfg
Monero:456EEsoT2gmVaG6j1syt6ZRcC4Ef8PfioMf5ywoKbSrLSiGcJHMc6PVNFhvx3iZPSoK9VxgGhuMXYg2kkHhLkgfu83GKsTg
Thank you.