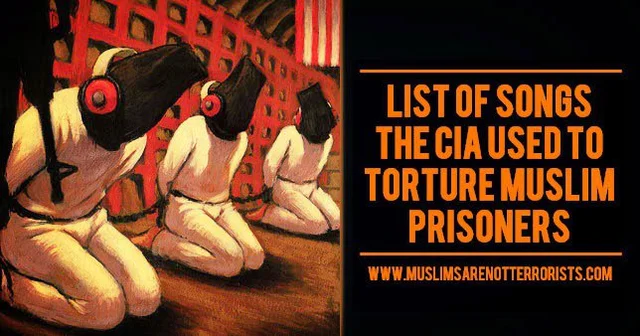 According to numerous witnesses and declassified reports, video evidence, and testimony from prisoners, guards and soldiers, the CIA used music to torture detainees in a number of different ways.
Thanks to the heroic work of and self-sacrifice of whistleblowers and Wikileaks, the world does know about the heinous crimes of the US government and and the U.S. military. When it comes to torture, it seems the U.S. military and U.S. intelligence agencies are in a wild competition of the most inhumane and sometimes most creative torture methods.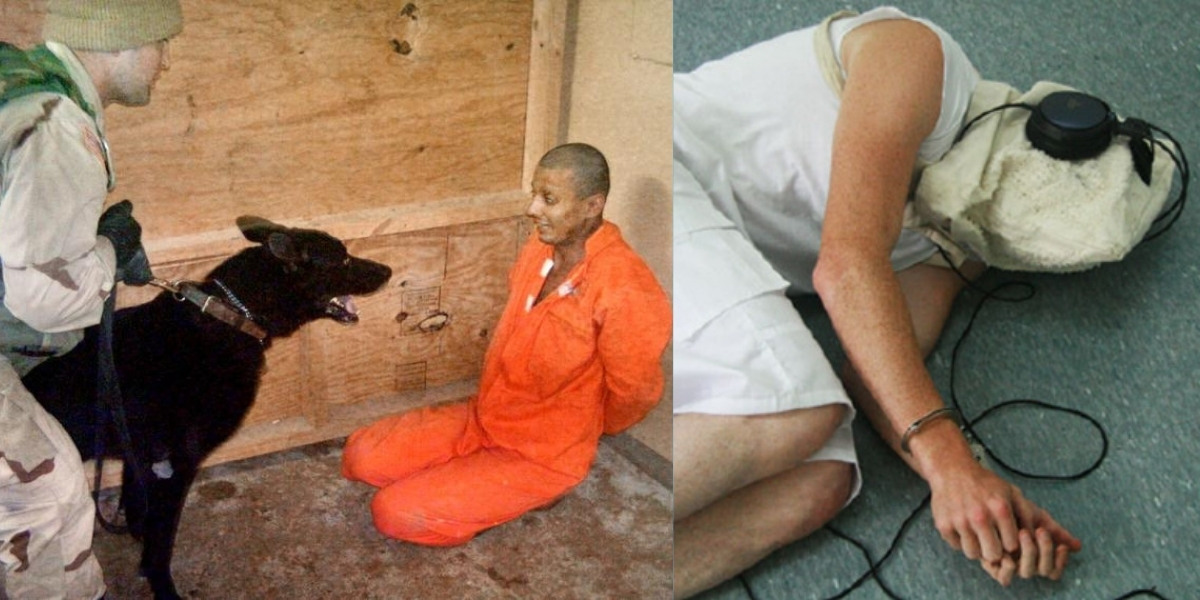 The CIA played songs to torture muslim prisoners. In some cases, songs would be played in repetition for hours or days on end, as to drive the prisoner to insanity. Music was also used to prevent detainees from sleeping, which is another way of creating delirium and vulnerability in the detainees.
Some songs were chosen because they were annoying, while others were chosen because they may have been offensive to the prisoner's culture or religion. Some of the songs are annoying and could understandably be considered torture, specifically the Barney & Friends theme song, and the Meow Mix commercial.
Some of the artists who have had their songs used for torture have been very opposed to US foreign policy, especially Rage Against The Machine. In some cases, bands have even sued the US government for using their music in Guantánamo torture. For example, the Canadian electro-industrial band Skinny Puppy famously sued the US government after learning that their music was being used to torture people at Guantanamo Bay.
Below are some of the songs that have been identified most often as being used by the US military in their torture programs.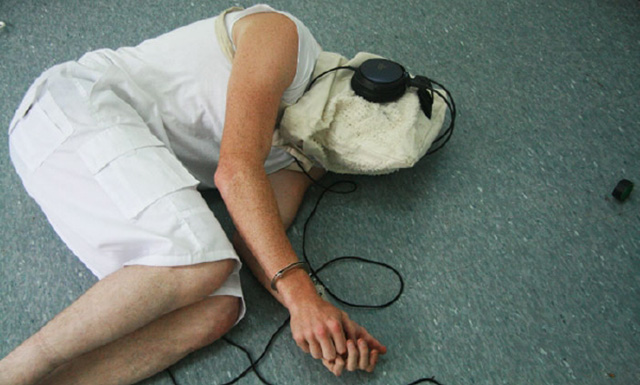 This torture technique is nothing new and has also been used during protests and stand-off situations. In some cases, they don't even use music but instead will just play loud noises on repeat for hours. This is often part of a sleep deprivation strategy, which includes keeping lights on subjects for hours or even days at a time.
When the United States invaded Panama in December 1989, General Noriega took refuge in an embassy on December 24th, which was immediately surrounded by U.S. troops. For about a week, the military blasted rock music, including Van Halen's song "Panama." They also played episodes of The Howard Stern Show for extended periods of time.
Musicians are becoming increasingly frustrated with their music being used by politicians and government agencies. Last year, a large group of musicians signed a letter asking politicians to stop using their music for campaign rallies and other government purposes, unless they have direct consent from the artist. Torture is technically banned by the Geneva convention, but many governments get around this international law by simply not classifying their actions as torture. This is much the same way that police agencies use weapons on protesters that are capable of killing people, but still refer to them as "less than lethal" weapons.