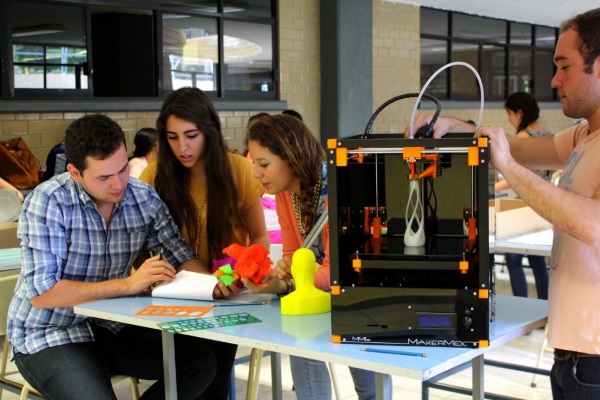 Written by: Chaotic Indian
Ever imagine that you could one day print a pizza in your own house, at your convenience? Thanks to MakerMex, a Mexico-based startup, this is very soon turning into reality. The company is launching a crowdfunding campaign on Kickstarter.com to raise funds for developing their latest prototype, the MM1 modular 3D printer. And by modular, we mean developed in such a way that the user and add and remove components to fit his requirements.
The MM1 is capable of printing single extrusion, dual extrusion and paste extrusion in a multitude of different materials like ceramic, chocolate, batter, rubber, plastics, conductive material, clay etc. So, next time you want a chocolate in the shape of a cute bunny rabbit, the MM1 might be able to do the trick.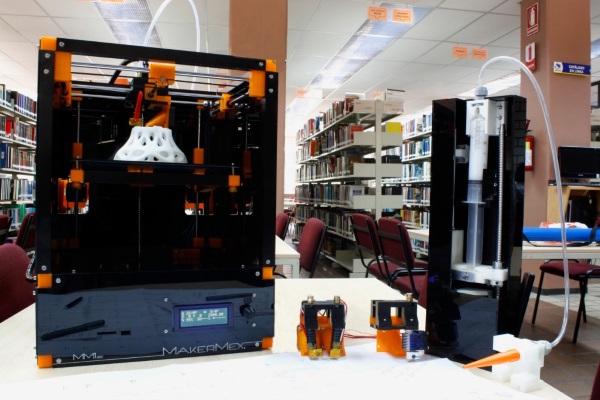 "We're modeling this printer after the Automotive Industry, or even like IKEA, in the sense that we're providing a unique, customizable experience for those interested in 3D printing," says Sam Weatherly, Owner of MakerMex. "Because it prints with multiple extrusion options in many different materials, the MM1 really is the perfect printer for just about anyone. You can print with chocolate one minute and PLA plastic the next – the possibilities are inspiring."
The company is aiming at raising $50,000 for further research on the product. Interested donors have the option of paying up $999 to pre-order the MM1. The campaign is set to start on October the 2nd.
_______________________________________________________________________________
Sources:
http://www.3ders.org/articles/20140911-makermex-to-launch-mm1-modular-3d-printer-printing-plastics-ceramic-food.html