The Office for the Coordination of Humanitarian Affairs (OCHA) under the auspices of the United Nations, has warned that more than 50,000 children in the Federal Republic of Somalia face death because of an intense drought caused by El Nino weather pattern, which is currently affecting eastern and southern Africa.
El Nino is associated with a band of warm ocean water that develops in the central and east-central equatorial Pacific waters. Previously, El Nino used to affect mostly South American countries bordering the Pacific Ocean, but now, due to rapid changes in the global weather system, Africa is now being affected.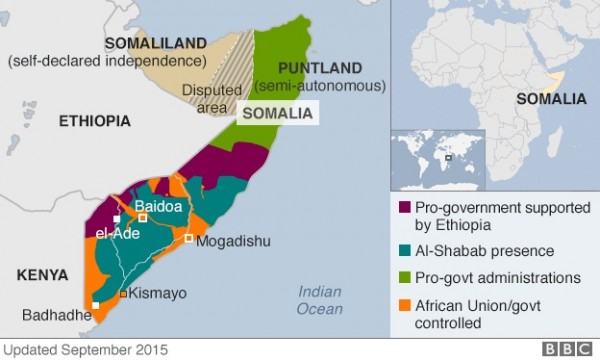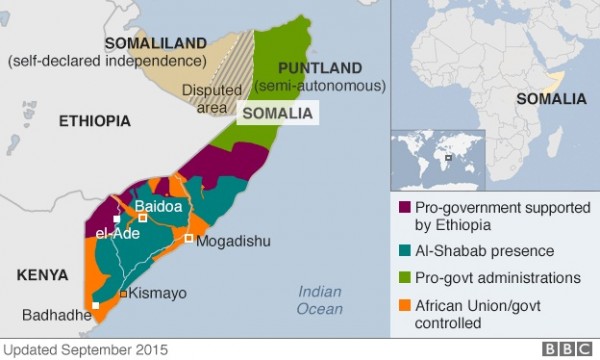 Due to Somalia's proximity to the equator, seasonal variation in its climate is minimal. Hot conditions prevail year-round with periodic monsoon winds occurring, and irregular rainfalls. Agricultural activities in the country have become increasingly difficult; now fraught with food crisis' due to past drought.
In 1992, turmoil struck Somalia. Presently, the country is battling an insurgency from the self-proclaimed Islamic group, Al Shabab. The militants control a vast majority of the country, limiting the fragile UN-backed federal government to the capital, Mogadishu.
With the El Nino hitting the country, coupled with the existing weather and political problems, the situation is very difficult for the vast majority of the population.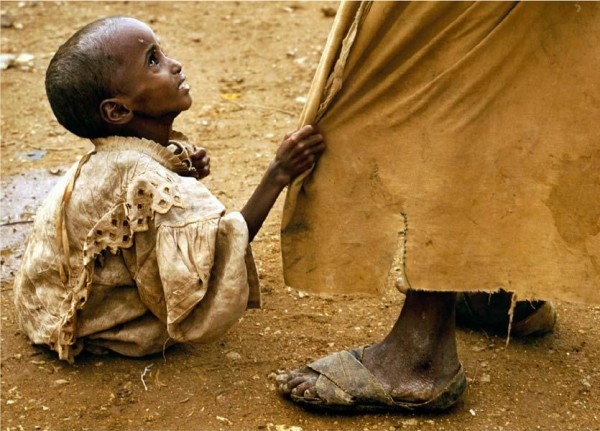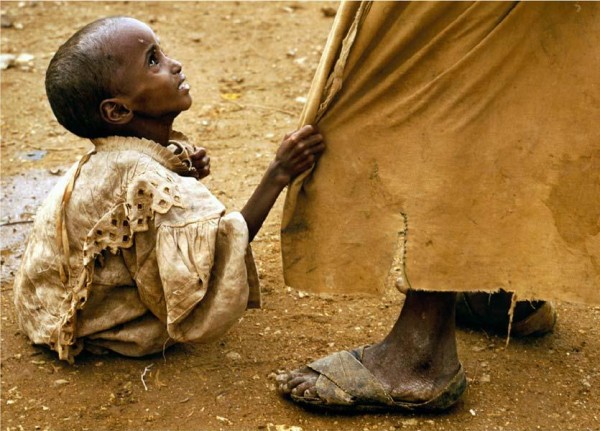 It is estimated that nearly one million Somalis – one in 12 of the population – struggle to meet their food requirements. OCHA said the malnutrition situation is alarming in Somalia, as a result of the increasing food shortage.
BBC reports that the worst-affected areas of the country are parts of Puntland and the self-declared republic of Somaliland. It is said that many of those in need of help are people who have been displaced by years of conflict in the country.
According to OCHA, approximately 4.7 million people – nearly 40% of the population – will need immediate humanitarian assistance. The UN's Humanitarian Coordinator in Somalia, Peter de Clercq told reporters that 58,300 children are suffering from acute malnutrition, and risked dying if not treated immediately.
Mr de Clercq therefore appealed for funds to be made available by international donors and charity groups, so that the children can be helped quickly to avoid the impending disaster.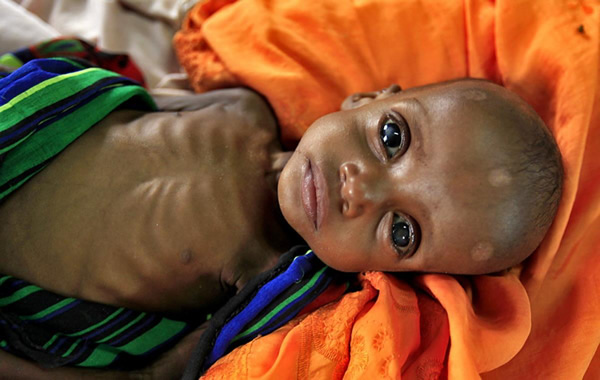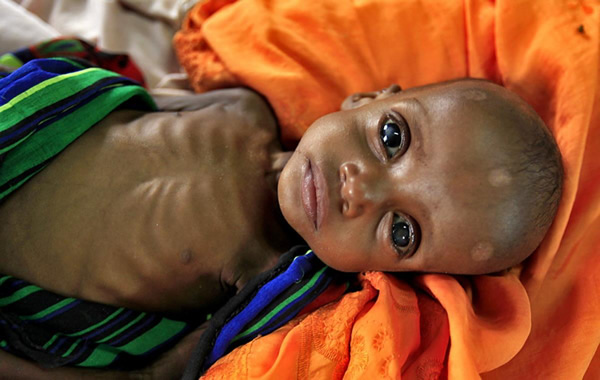 Meanwhile, the drought is still intensifying in eastern and southern Africa. In neighboring Ethiopia, it is reported that more than 10 million people need food assistance following the failure of rainfall in 2015.
Zimbabwe is also reportedly to have declared a state of emergency in some drought-affected areas of the country due to lack of rainfall in 2015.
---
You want to support Anonymous Independent & Investigative News? Please, follow us on Twitter: Follow @AnonymousNewsHQ
---
This Article (El Nino Contributing to Severe Drought in Somalia; over 50,000 Children Risk Death of Starvation) is a free and open source. You have permission to republish this article under a Creative Commons license with attribution to the author and AnonHQ.com