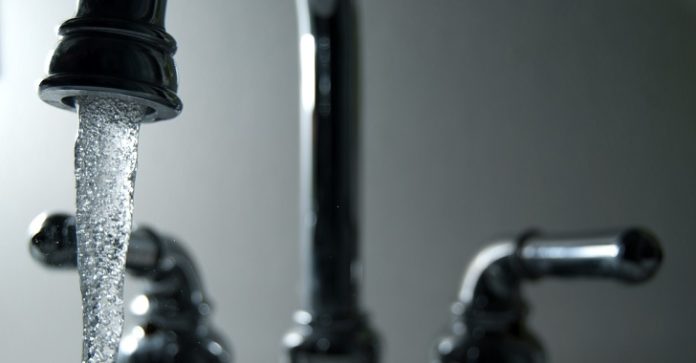 By Carey Wedler at theantimedia.org
As the nation rightly focuses on Flint's ongoing water crisis, other cities in the state of Michigan face even higher levels of lead contamination. The alarming pervasiveness of potentially toxic drinking water extends across the United States.
The Detroit News reports that "Elevated blood-lead levels are seen in a higher percentage of children in parts of Grand Rapids, Jackson, Detroit, Saginaw, Muskegon, Holland and several other cities, proof that the scourge of lead has not been eradicated despite decades of public health campaigns and hundreds of millions of dollars spent to find and eliminate it."
Of over 7,000 children tested in the Highland Park and Hamtramck areas of Detroit in 2014, 13.5 percent tested positive for lead. Among four zip codes in Grand Rapids, one in ten children had lead in their blood. In Adrian and south-central Michigan, more than 12 percent of 640 children tested had positive results.
These overall numbers are higher than Flint's, where Dr. Mona Hanna-Attisha found lead in up to 6.3 percent of children in the highest-risk areas; while The Guardian reported Dr. Hanna-Attisha has also said the rate is as high at 15 percent in certain "hot spots," the size of those samples was not listed. Even so, the overall figures across Michigan are lower than in previous years. In 2012, children tested across Michigan had lead in their blood at arate of 4.5 percent, about five times less than the rate ten years prior, which reached an alarming 25 percent. In spite of the decrease in recent years, however, thousands of children in Michigan are still affected.
"In 2013, that level sank to 3.9 percent and fell again to 3.5 percent in 2014. But that is still 5,053 children under age 6 who tested positive in 2014," the Detroit News explained. "Each had lead levels above 5 micrograms per deciliter. (Though no amount is considered safe, 5 micrograms is the threshold that experts say constitutes a 'much higher' level than most children.)" One Detroit zip code had a rate of 20.8 percent of children who tested positive in 2014, and 20.3 percent the following year.
The outrage in Flint is especially warranted because of the pronounced effects of lead on children. Lead, a known toxin, is associated with both physical and mental ailments, and according to one Detroit teacher, has harmed the cognitive abilities of students.
Kieya Morrison, a veteran kindergarten teacher, who now teaches preschool, described a recent student known to have elevated levels of blood in her system. The girl experienced difficulties grasping simple cognitive tasks, like differentiating between a triangle and a square. "She had cognitive problems. She had trouble processing things," Morrison said. "She could not retain any of the information." The University of Michigan recently found a link between lead in children and lower academic test scores.
Michigan's lead problem "…is still an issue. It's not going away," said Dr. Eden Wells, chief medical executive of the Michigan Department of Health and Human Services.
In fact, lead levels are elevated across the United States. Anti-Media reported this week on Sebring, Ohio, where a similar lead crisis spawned official cover-ups. For years, discoveries of lead in public water supplies have made headlines, even if these finding were not national news. In 2008, the Los Angeles school district's water supply was found to have levels of lead hundreds of times higher than the allowable. In 2015, officials could not guarantee they had adequately purified the water. In another example, in 2010, New York City tested 222 older homes known to have lead pipes, and found 14 percent had lead levels higher than the allowable limit.
Vox noted that in 2014, "Nine counties nationwide told the CDC that 10 percent or more of their lead poisoning tests came back positive. Four of them are in Louisiana, two in Alabama, and the rest scattered across West Virginia, Kentucky, Indiana, and Oklahoma."
The problem extends beyond anecdotal cases or any specific region. As Huffington Post reports, millions of lead pipes — like the ones that contaminated the water in Flint — are still in service across the United States:
"There are roughly 7.3 million lead service lines in the U.S., according to an estimate by the Environmental Protection Agency, down from 10.5 million in 1988. Service lines are the pipes connecting water mains to people's houses. They're mostly found in the Midwest and Northeast."
Jerry Paulson, emeritus professor of pediatrics and environmental health at George Washington University, told the Detroit News how common the problem is:
"This is a situation that has the potential to occur in however many places around the country there are lead pipes," he explained. "Unless and until those pipes are removed, those communities are at some degree of risk."
Paul Haan of the Healthy Homes Coalition of West Michigan, an organization that works to eliminate household hazards to improve children's health, warns that the levels of lead in Michigan children's blood continue to rise, citing weekly statewide reports from pediatricians. In spite of his efforts to help reduce contaminants, he pointed out a dismal flaw in the process:
"The problem is," he said, "we're still using kids as lead detectors."
---
This article (6 Cities in Michigan Have Even Higher Levels of Lead than Flint) is free and open source. You have permission to republish this article under a Creative Commons license with attribution to Carey Wedler andtheAntiMedia.org. Anti-Media Radio airs weeknights at 11pm Eastern/8pm Pacific. Image credit: Steve Johnson. If you spot a typo, email [email protected].