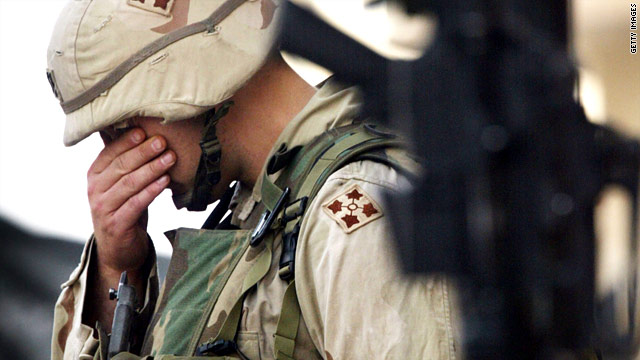 Post Traumatic Stress Disorder or PTSD is one of the most horrifying disorders that military people face. PTSD is basically a type of anxiety disorder. Till date, the treatment of PTSD included talks with a psychiatrist and some medicines which don't cure but allow the person to stay stress and anxiety free.
But now the U.S. military has claimed development of an electronic chip which when implanted in the brains of the soldiers will help in stopping and curing this emotional trauma disorder. But wait, it is not just PTSD, the military has said that it will help in treating depression, memory loss, and anxiety (which are symptoms of PTSD).
The Defense Advanced Research Projects Agency or the DARPA has already invested a whooping 12 million USD in the estimated $24 million project.
The chip will be of course installed on the willingness of the soldier. If this research becomes reality then it could change the way PTSD was being treated. This is what DARPA program manager Justin Sanchez said about it:
"DARPA is looking for ways to characterize which regions come into play for different conditions – measured from brain networks down to the single neuron level – and develop therapeutic devices that can record activity, deliver targeted stimulation, and most importantly, automatically adjust therapy as the brain itself changes."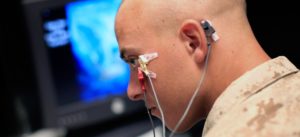 This Holy Grail of tech. is being developed by DARPA, and research teams from University of California, Lawrence Livermore National Lab and Medtronic. Right now they are trying to develop a prototype which should be, possibly ready in 5 years or so.
A neuro-scientist of University of California, Dr. Edward Chang told military news, "Defense One" that:
"Little is understood of how the brain's neural circuitry relates to anxiety and other neuropsychiatric disorders. This project will seek to markedly improve that understanding by obtaining maps of the brain's electrical activity at higher resolution than has been previously possible. The ultimate impact on the treatment of major depression, anxiety disorders, and other conditions remains to be seen, but a more clear understanding of the basis of these disorders is badly needed."
After the prototype is ready and is approved by FDA we can see it being used by the U.S. military. Innovations of this kind are truly taking us in a cyborg generation where the cure for everything is none other than technology and science.
Author: Alpha X