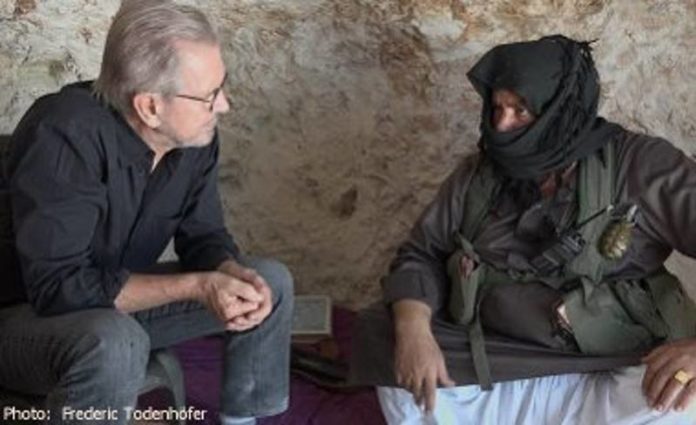 Since the Syrian conflict erupted in 2011, Washington's support for shadowy militant groups in the country has been undeniable. The New York Times reported in 2012 that most of the weaponry the United States was providing to opposition groups in Syria was ending up in the hands of jihadists, including Syria's al-Qaeda affiliate.
However, for some time now, the so-called Jabhat al-Nusra Front, Syria's official al-Qaeda branch, has been a problem for Washington's PR campaign given that the United States government and a number of other countries have officially designated the group a terrorist organization. Even so, al-Nusra makes up a significant part of the Syrian opposition. If you have the time, perform a Google search of any of the so-called "moderate" rebel groups the United States is supporting. Note whether or not they are allied with al-Nusra.
Even the Free Syrian Army, a group now dominated by extremists, has admitted they, too, regularly conduct joint operations with al-Nusra. NATO countries have heavily supported the Free Syrian Army, so does this mean al-Nusra (essentially al-Qaeda in Syria) has been indirectly propped up by the West?
According to an interview with Germany's Koelner Stadt-Anzeiger newspaper (see full translation here), al-Nusra unit commander Abu Al Ezz claimed the West's support for his terrorist organization goes even further than an indirect consequence of attempting to support moderate opposition forces.
"Yes, the US supports the opposition [in Syria], but not directly. They support the countries that support us. But we are not yet satisfied with this support."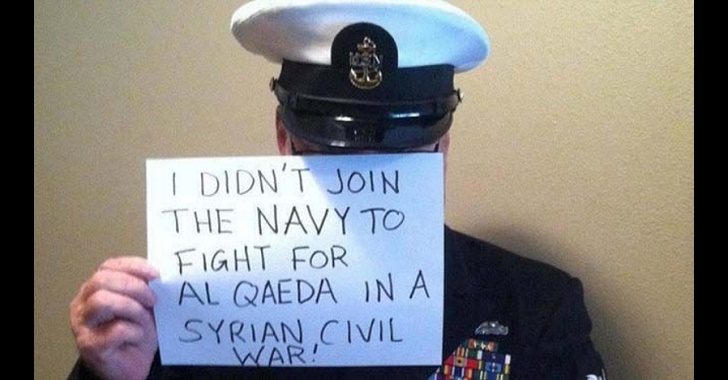 Despite the fact this support for Syrian opposition groups has been going on for years and has cost millions upon millions of U.S. dollars, Al Ezz would like to see more high-level support from Washington.
"The fight is difficult. The [Assad] regime is strong and gets support from Russia," he explained.
Thus far, he says, Jabhat Al-Nusra has been able to win battles "thanks to TOW [anti-tank] rockets. Due to these rockets, we reached a balance with the regime. Our tanks came from Libya via Turkey, joined by the [BM-21] multiple rocket launchers."
Make no mistake, these weapons were not stolen or misappropriated by the terror group. "No, the missiles were given to us directly," Al Ezz confirmed.
Adding to the claim there could be Israeli Mossad agents and a number of other Western agents on the ground in Syria who were recently on the receiving end of a Russian air raid, Al Ezz alleged that when al-Nusra was previously under attack, "[they] had officers from Turkey, Qatar, Saudi Arabia, Israel and America here… Experts in the use of satellites, rockets, reconnaissance and thermal security cameras."
"The Americans are on our side," he added.
Further, according to the militant, a number of U.S. allies are also directly supporting the al-Qaeda affiliate.
"Israel is now giving us support because Israel is at war with Syria and with Hezbollah," Al Ezz said.
Even if the United States and its allies are not directly supporting al-Nusra, there are a number of issues with the groups Washington is supporting. Despite the fact that defeating al-Nusra does not seem to be a top priority for the U.S. establishment (consider the last time you saw the headline: "U.S. coalition strikes al-Qaeda in Syria"), the fact remains that the groups representing the Syrian opposition in the peace talks are heavily affiliated with the terror group.
This was confirmed by the jihadist himself.
"There are mercenaries in Syria, Alloush [a leader of Jaish al-Islam] fights with Al Nusra-Front…The group that was housed in Turkey and which was turned into the Free Syrian Army, used to be part of Al Nusra-Front."
If anyone doubts al-Nusra is a force that will wreak havoc across Syria following the demise of the Assad regime, just take a look at Al Ezz's stated goals, as told to the Koelner Stadt-Anzeiger reporter :
"Our goal is to overthrow the regime, and establish an Islamic state in accordance with the Islamic Sharia," he said.
"Actually, we were inside one group together with the Islamic State (IS, formerly ISIS/ISIL). But the Islamic State has been used in accordance with the interests and political purposes of the big powers like America, and the group has drifted away from our principles. Most of the IS leaders are working with intelligence services, and it's now clear for us. We, the Jabhat Al-Nusra, have our own way."
---
This article (Al-Qaeda Leader in Syria Admits US Is Backing Them in Interview) is free and open source. You have permission to republish this article under a Creative Commons license with attribution to Darius Shahtahmasebi and theAntiMedia.org.