Amazon Web Services (AWS) has partnered with Community Energy, Inc. to build and operate an 80-megawatt solar farm on Virginia's Eastern Shore, in Accomack County. This would become the largest solar farm in the state and should generate 170,000 megawatt hours (Mwh) of solar power a year by October 2016, equal to what is used by about 15,000 American homes in one year.
The solar farm, called Amazon Solar Farm US East, will power Amazon Web Services' data centers in the central and eastern US. AWS expects to achieve 40 percent renewable power for its data centers by the end of 2016. Currently, about 25 percent of the power consumed by its global infrastructure comes from renewable energy sources.
"We continue to make significant progress towards our long-term commitment to power the global AWS infrastructure with 100 percent renewable energy. Amazon Solar Farm U.S. East—the second PPA that will serve both existing and planned AWS data centers in the central and eastern U.S.—has the added benefit of working to increase the availability of renewable energy in the Commonwealth of Virginia," Jerry Hunter, Vice President of Infrastructure at Amazon, said in a statement.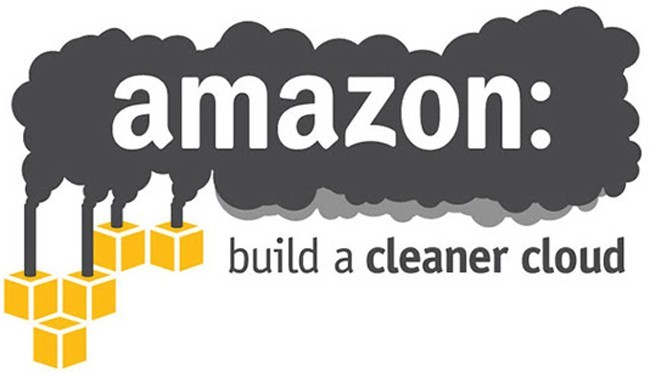 Amazon and other major tech companies are struggling to curb greenhouse gas emissions and reduce electricity usage at their data centers. According to an estimate by the Natural Resources Defense Council, US data centers used around 91 billion kilowatt hours (Kwh) of electricity in 2013 – equivalent to running 34 large coal-fired power plants for a year.
Earlier this year, Amazon announced plans for a wind farm in Benton County, Indiana, that will generate 500,000 megawatt hours of wind power a year.
Despite these initiatives, Greenpeace greeted Amazon's latest announcement with cautious optimism:
"Amazon's solar deal in Virginia is an encouraging sign that the company is making progress on its pledge to power its data centers with 100 percent renewable energy, and is welcome news for Amazon's customers that have urged the company to move faster in its adoption of renewable energy. But Amazon customers still need better transparency to properly assess the significance of this solar deal. Amazon has not disclosed how much energy its data centers consume in Virginia or anywhere else. While this new deal is significant, it appears to provide only a small fraction of the electricity Amazon is consuming in Virginia, where it is growing rapidly," David Pomerantz, Greenpeace Senior Campaigner, said.
Some of world's biggest online companies like Huffington Post, The New York Times, Buzzfeed, Pinterest and Tumblr use AWS, which means the AWS data centers are guzzling a lot of energy and it is therefore going to take more than a couple renewable energy installations to get the company to achieve the 100 percent target. That being said, it is a move in the right direction.
---
This Article (Amazon Goes Green, To Build Virginia's Largest Solar Farm) is free and open source. You have permission to republish this article under a Creative Commons license with attribution to the author and AnonHQ.com.