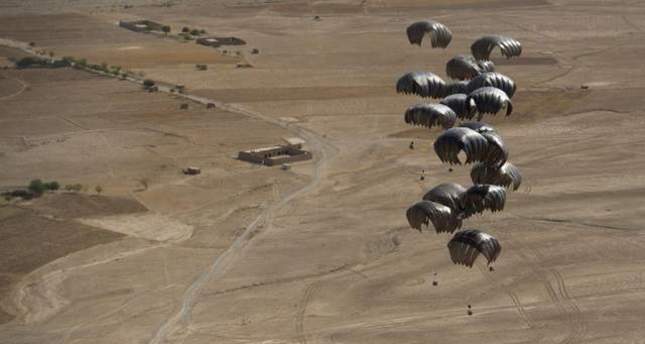 According to Iraqi News, an Iraqi MP has come out accusing the US of supplying ISIS militants in the region south-east of Tikrit.
Iran-based PressTV has also released a video that claims to show a US Chinook dropping boxes filled with arms and ammunition around the Al-Abbar region. Whether this allegation is accurate or not is debatable, however, as neither the exact location where the filming had taken place nor the recipients of the ammunition can be verified.
These are not the only times America had allegedly, inadvertently, supplied ISIS.  In February 2015, CNN released a video showing ISIS capturing and looting an Iraqi cache of weapons, American-made of course.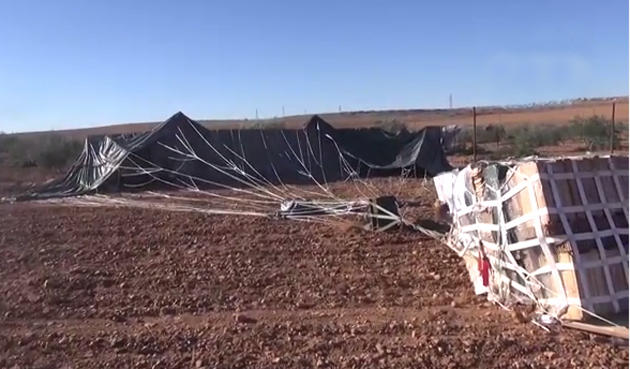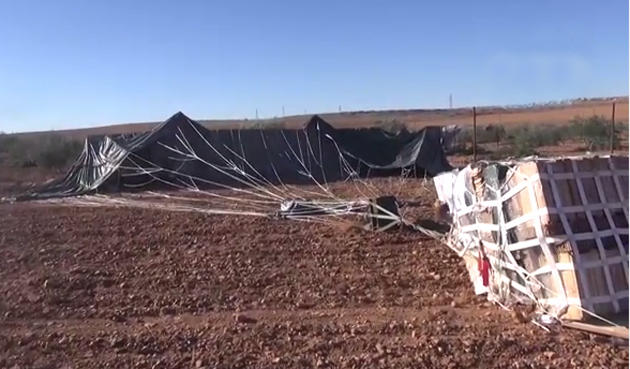 In October 2014, a Guardian piece reads:
The Pentagon admitted on Wednesday that one of the airdrops of weapons intended for Kurds in the besieged Syrian town of Kobani almost certainly ended up in the hands of the Islamic State (Isis) fighters.
The Pentagon blamed the wind for possibly blowing the supplies off course and argued that one cache was not enough to make a significant difference to Isis.
Video footage released by Isis shows what appears to be one of its fighters in desert scrubland with a stack of boxes attached to a parachute. The boxes are opened to show an array of weapons, some rusty, some new. A canister is broken out to reveal a hand grenade. Other equipment appeared to be parts for rocket-propelled grenades.
As explained in the FOX video below, ISIS has also obtained MRAPs, Humvees and even nuclear materials from American-supplied ally, Iraq:

The Guardian goes on to report that ISIS had even seized American-made weapons that had been supplied by America and Saudi Arabia to other militant groups:
The jihadi group surging through Iraq and Syria is using large captured US-made weapons and has access to anti-tank rockets supplied by Saudi Arabia to a moderate rebel group, according to a report published on Monday.
The study by the London-based Conflict Armament Research consultancy found that Islamic State (Isis) militants had access to large numbers of US weapons, which they were shifting to key battlefields.
The report drew no conclusions about how the weapons were sourced. However, the capitulation of the Iraqi army in northern Iraq on 10 June gave the jihadis access to military arsenals in the north of the country, which were full of US-supplied assault rifles and ammunition, as well as heavy weapons.
It seems the British may also be involved, with two British planes having been shot down by the Iraqis, who claimed that they were ferrying ammunition to ISIS. This issue is not reported by the Mainstream media, and cannot be independently verified outside of the statements made by the Iraqi officials themselves.
Whether by design or by folly, it would seem that America is extraordinarily good at creating its own foes, and strengthening them to the caliphate-creating, christian-crucifying, baby-burning, human-heart-eating-yet-photographed-with-McCain worthy-adversaries that they are today. <Cough>AlQaeda<clears throat>.