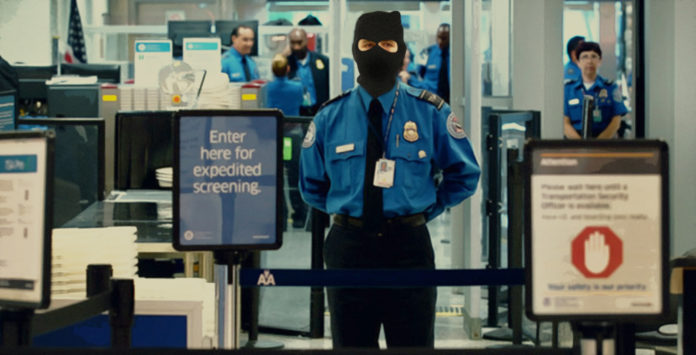 By Rachel Blevins theantimedia.org
The United States terrorist watchlist includes the names of 72 employees at the Department of Homeland Security, according to one Democratic lawmaker.
Rep. Stephen Lynch (D-Mass.), who was one of 47 Democrats in the House of Representatives to support a GOP bill that would increase the screening of refugees from Iraq and Syria, claimed that DHS has major problems within its own system.
During an interview with Boston Public Radio, Lynch said an investigation was conducted in August by the Office of the Inspector General, which revealed that 72 of the individuals on the U.S. terrorist watchlist were DHS employees.
Back in August, we did an investigation—the Inspector General did—of the Department of Homeland Security, and they had 72 individuals that were on the terrorist watch list that were actually working at the Department of Homeland Security. The director had to resign because of that.
Lynch also said an investigation was conducted into the practices of the Transportation Security Administration in eight airports, and it resulted in a 95 percent failure rate.
"We had staffers go into eight different airports to test the department of homeland security screening process at major airports," Lynch said. "They had a 95 percent failure rate. We had folks—this was a testing exercise—we had folks going in there with guns on their ankles, and other weapons on their persons, and there was a 95 percent failure rate."
Lynch used previous DHS failures as an example for why he supported the American Security Against Foreign Enemies Act when it passed in the House 289 to 137 on Nov. 19. The bill, which President Obama has promised to veto, would require the DHS secretary, the FBI director and the director of national intelligence to clear each refugee before that individual is admitted to the United States.
"It's a very simple bill, I know that it's got subsumed within a larger discussion about immigration policy, but basically, the bill we voted on was a very short bill—four pages in length," Lynch said. "It said that the director of national security shall review the vetting process as being conducted by both the FBI and the Department of Homeland Security."
---
This article (At Least 72 Homeland Security Employees on Terrorist Watchlist) originally appeared on TruthInMedia.comand was used with permission. Tune in! The Anti-Media radio show airs Monday through Friday @ 11pm Eastern/8pm Pacific. Help us fix our typos: [email protected].