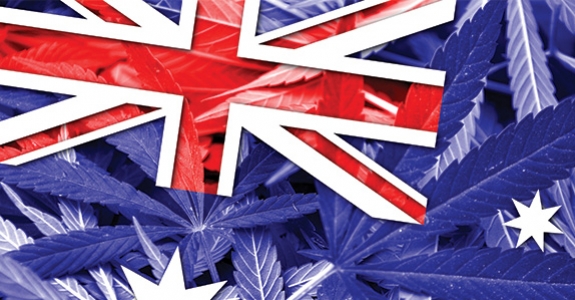 The legalization of cannabis debate has been renewed in Australia after new laws were introduced this week, making cannabis legal for the treatment of medical illness'. Now, a crossbench senator has announced in Canberra, that to legalize marijuana use for everyone would see a massive windfall in taxes for the government, reports the Herald Sun newspaper's Rob Harris. [Feb 25, 2016.]
The government this past month has announced a possible series of tax introductions to help reduce the ever increasing deficit, now said to be at 45.9 billion, AUD. David Leyonhjelm, a Liberal Democrat, urged Prime Turnbull to consider legalizing cannabis for recreational use, leveraging his argument on the back of this week's historical medicinal marijuana laws introduction.
Admitting to using marijuana in the past, Leyonhjelm said legalizing cannabis across the board would become a two pronged attack – saving 70 percent of the 1.5 billion spent annually to fight organized crime. He then went on to argue that in addition to the savings, a further 300 million in revenue could be generated from a Goods and Services Tax (GST) imposed.
The government is currently discussing options to raise further revenue to counter the growing deficit; ranging from a retirement age of 70 to increasing an already existing GST to 15 percent. The increase would see low income earners lose a further 7% in disposable income.
The medicinal marijuana laws were introduced this week, effectively rubber stamped into law to provide safe and legal means for patients who require the drug to treat a variety of illnesses.
---
This article (Australian Govt. Financial Woes: Legalize Cannabis and Tax It; 300M Surplus) is a free and open source. You have permission to republish this article under a Creative Commons license with attribution to the author AnonWatcher and AnonHQ.com.