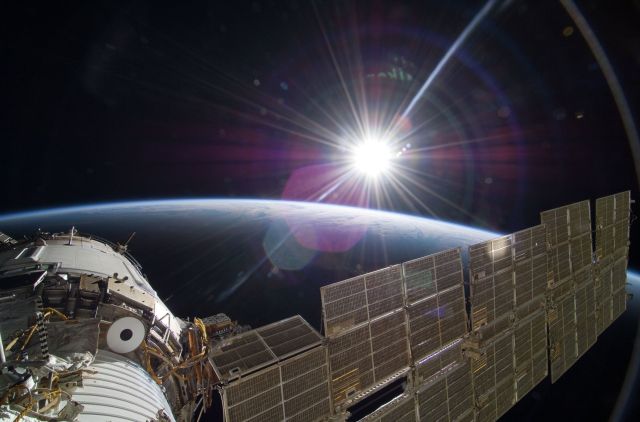 Paddy Neumann, a PhD student at the University of Sydney, has developed a new kind of ion space drive that has smashed NASA's current fuel efficiency record. NASA's High Power Electric Propulsion, or HiPEP system, allows 9,600 (+/-200) seconds of specific impulse. Neumann Drive has touched 14,690 (+/-2,000).
According to Australian newspaper Honi Soit, NASA's HiPEP runs on Xenon gas, while the Neumann Drive can be powered on a number of different metals which produce ions when they are struck by an electric arc; the most efficient tested so far being magnesium. As it runs on metals commonly found in space junk, it could potentially be fuelled by recycling exhausted satellites, repurposing them into fresh fuel.
"Unlike current industry standard chemical propulsion devices, which operate through short, high-powered bursts of thrust and then coasting, Neumann's drive runs on a continuous rhythm of short and light bursts, preserving the fuel source but requiring long-term missions," write Joanna Connolly and Peter Walsh from Honi Soit.
In NASA's HiPEP system, the Xenon gas is given an electrical charge. It is then electrically accelerated to a speed of about 30 km/second. When xenon ions are emitted at high speed, for example, as exhaust from a spacecraft, they push the spacecraft in the opposite direction. The ultimate speed a spacecraft can reach using ion thrust depends upon how much propellant it carries.
"Given the current cost of transporting fuel into space (exponential), and the ubiquity of space junk, the Neumann drive has huge commercial potential. It could vastly reduce the cost of space transportation, keep satellites in orbit for longer periods of time, and enable space travel of much greater distances, with Neumann suggesting the possibly of "Mars and back on a tank of fuel"," writes the newspaper.
Neumann has applied for a patent for his invention, opening up the potential to commercialise the Drive down the track. To examine its performance under the conditions likely to be met in space, he is currently endurance-testing his Drive. His findings will be presented on September 30 at the 15th Australian Space Research Conference.
---
This Article (Australian Student's Ion Space Drive Beats NASA's Fuel Efficiency Record) is free and open source. You have permission to republish this article under a Creative Commons license with attribution to the author and AnonHQ.com.