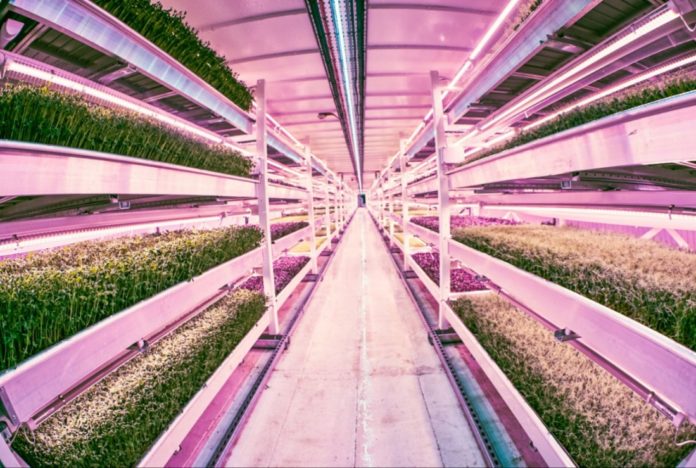 Beneath the streets of London, within deserted World War II tunnels, a low-impact, high-yield, underground farm has begun operation.
The Growing Underground, the world's first underground urban garden, has begun supplying local markets and restaurants with their delicious produce. The eco-friendly, sustainable farming business uses LED lights and hydroponics to grow an assortment of "healthy sustainable vegetables with zero effect on the environment."
Currently, Growing Underground produces 12 different micro greens including watercress, Thai basil, rocket, red vein sorrel, radish, and pea shoots within the space the company has leased from Transport for London (TFL). At this moment in time, the produce is primarily sold to high end local restaurants, which the company boasts is delivered "from farm to fork in under four hours." Additionally, the underground space and the equipment has the capacity to farm hundreds of varieties of plants including micro vegetables.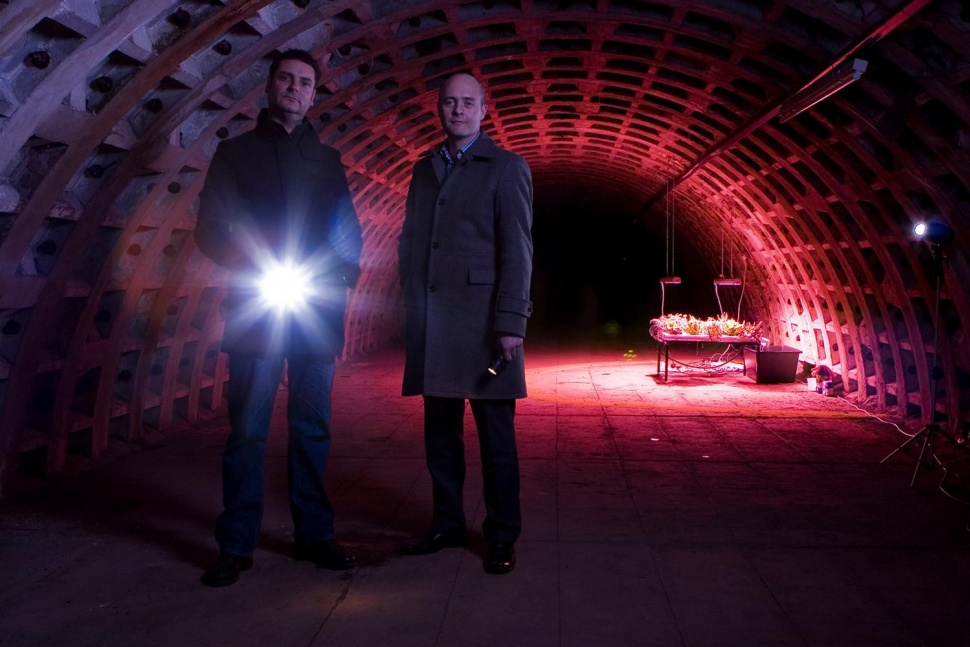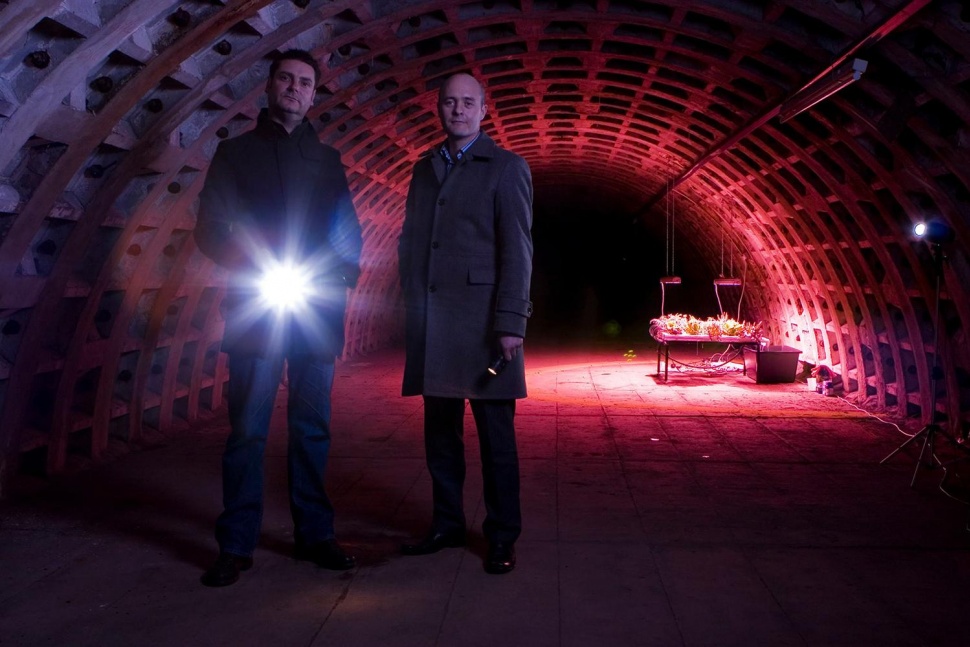 The farm which has already gained attention from the mayor of London—who named Steven Dring, co-founder of Zero Carbon Food, one of this year's 'London Leaders'— has been specifically designed to operate on energy efficient technology. A looped irrigation system, which requires 70 percent less water than traditional farming methods, is used within the system.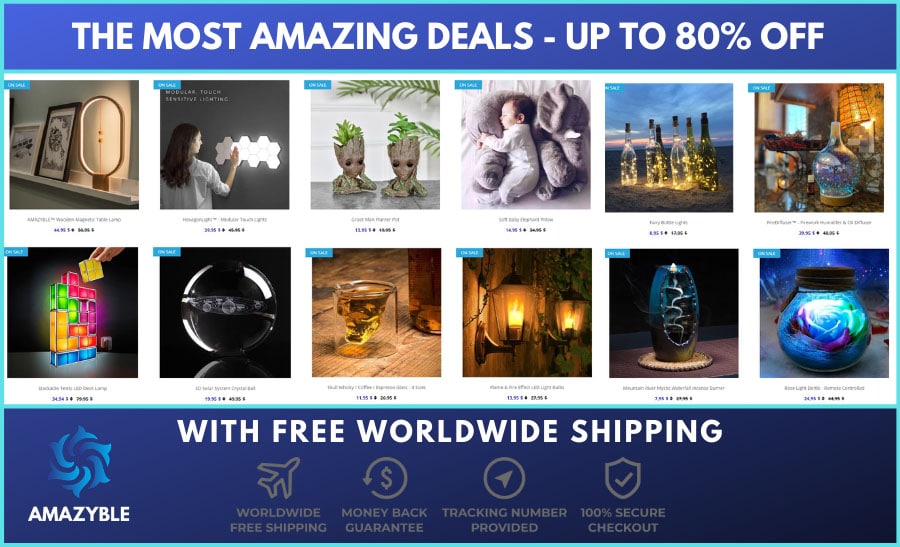 Remove all ads by clicking here
"There's a growing demand for sustainable, locally grown produce in London," local based chef, Michel Roux Jnr, told The Guardian. "I thought they were absolutely crazy but when I visited the tunnels and sampled the produce they are already growing down there I was blown away. The market for this produce is huge."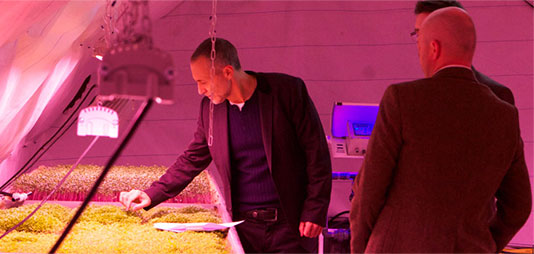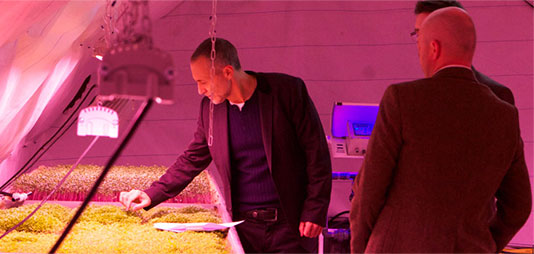 The urban garden, located 33 meters beneath Clapham High Street, is built within WWII bomb shelters designed to house 8,000 people during Nazi air raids. This underground depth provides a constant temperature of 16 degrees Celsius (61 degrees Fahrenheit), this combined with the additional heat emitted for the LED lights, creates an environment with a constant temperature of roughly 20 degrees Celsius (68 degrees Fahrenheit); ideal temperatures for a yearlong growing cycle.
Annually, the farm projects to produce 1 million kilograms (2.2 million lbs) of fresh, eco-friendly, and pesticide-free produce.
With a rapidly growing population and environmental concerns steadily becoming more recognized and acknowledged within society, innovative and eco-friendly ideas such as this could help shape a more positive and promising future.
Get Your Anonymous T-Shirt / Sweatshirt / Hoodie / Tanktop, Smartphone or Tablet Cover or Mug In Our Spreadshirt Shop! Click Here<
---
This Article (Beneath London's Streets Grows The World's First Sustainable Underground Urban Farm) is free and open source. You have permission to republish this article under a Creative Commons license with attribution to the author and AnonHQ.com.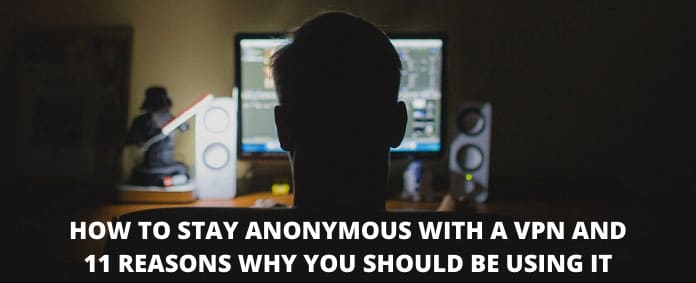 Get Your Anonymous T-Shirt / Sweatshirt / Hoodie / Tanktop, Smartphone or Tablet Cover or Mug In Our
Spreadshirt Shop
!
Click Here
Remove all ads by clicking here