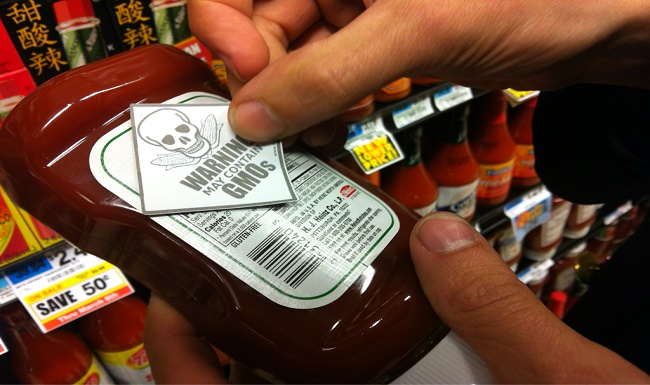 In the first half of 2015, big food and biotech companies spent $51 million to support the Deny Americans the Right to Know (DARK) Act, despite the fact that 9 out 10 Americans want genetically engineered food (GMOs) to be labeled.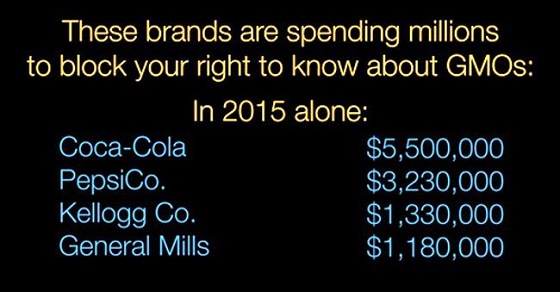 Companies like Coca-Cola, PepsiCo, Kellogg's, Kraft, General Mills and Land O'Lakes spent millions to lobby for legislation that would block state and federal agencies from requiring food companies to label products that contain GMO ingredients. The DARK Act prevents states from creating their own GMO labeling laws, as well as preventing dubious and inaccurate "natural" claims on GMO foods.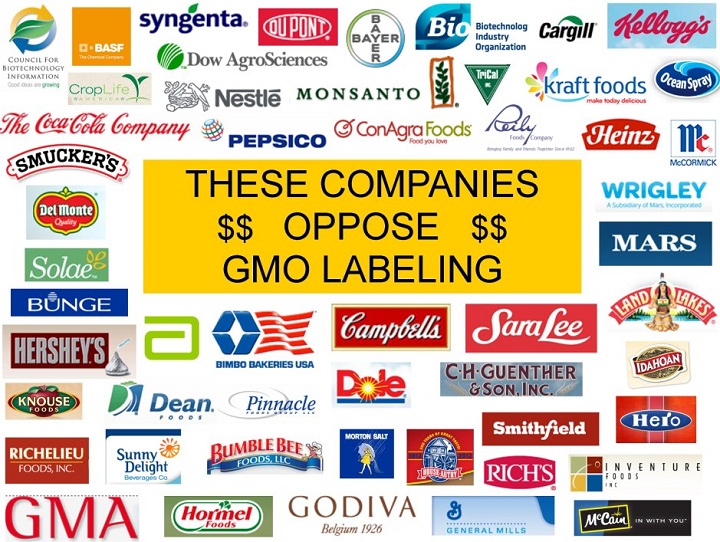 According to a new analysis by Environmental Working Group (EWG), in the first six months of last year, Coca-Cola ($5,040,000), PepsiCo ($3,230,000), Kraft ($1,180,000), Kellogg's ($1,310,000), General Mills ($1,100,000) and Land O'Lakes ($720,000) disclosed the largest lobbying expenditures that mentioned GMO labeling.
"With the House passing the DARK Act, Big Food will certainly re-stock the cash pipeline and unleash its army of lobbyists who are pushing the Senate to pass the DARK Act and deny Americans in every state the right to know what's in their food… The gap between the amount of money spent by Big Food and that spent by public interest groups is simply mind-boggling," said Libby Foley, a policy analyst with EWG and author of the report.
A separate tally shows that food companies and trade associations have spent more than $100 million to oppose state GMO labeling ballot initiatives.
In November of 2012, some of America's biggest and most profitable chemical companies teamed up with a handful of large food companies to spend more than $45 million in an advertising blitz to stop Prop 37, an initiative to require labeling of genetically modified foods. While claiming their products are safe and that biotechnology is beneficial, they are emptying their pockets to fight a simple label. What is there to hide?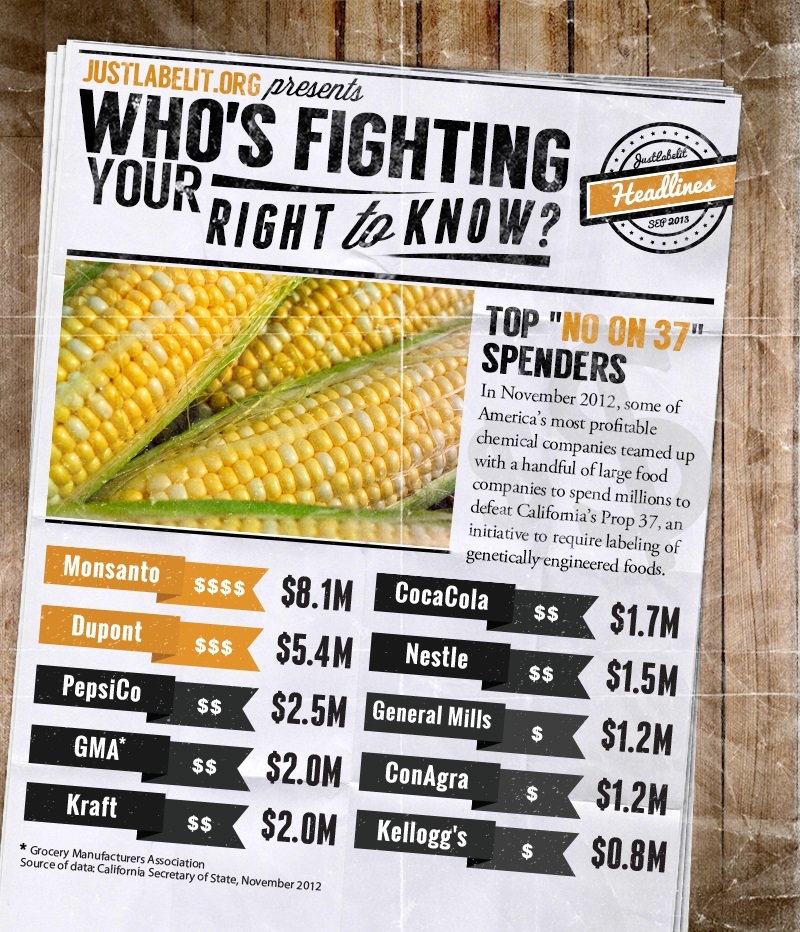 Just Label It's latest video asked celebrity mothers about what they think about Big Food companies denying them the right to know what's in their kids' food. Watch what they had to say:
---
This Article (Big Food Spent $51 Million In The First Six Months Of 2015 TO DEFEAT GMO LABELING) is free and open source. You have permission to republish this article under a Creative Commons license with attribution to the author and AnonHQ.com.