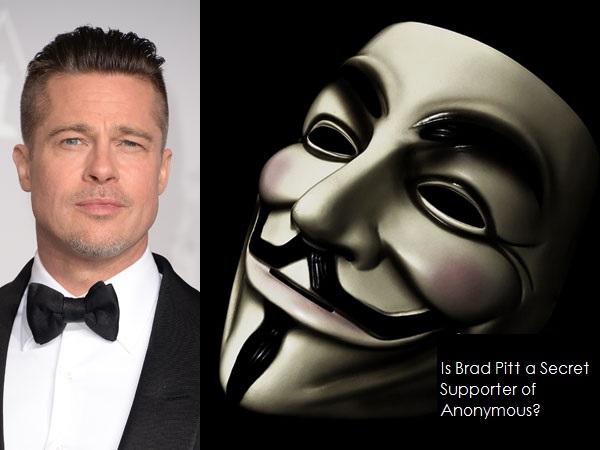 Brad Pitt's Movie Company Plan B Acquires The Hacker Story 'Anonymous vs. Steubenville'
The producers of "12 Years a Slave" will adapt a Rolling Stone article about a hacker who exposed the cover-up of a rape and was subsequently jailed for his actions.
Fresh off their Oscar win for 12 Years a Slave, Brad Pitt, Dede Gardner and their Plan B production company will produce a movie based on a true story about a hacker who helped catch two rapists — and then was jailed for his actions.
RECOMMENDED
Brad Pitt: '12 Years a Slave' Win Significant for Making Sense of History
PHOTOS: Brad Pitt's 10 Highest Grossing Movies
New Regency and Brett Ratner and James Packer's RatPac Entertainment teamed up to buy the rights to the Rolling Stone article "Anonymous vs. Steubenville," written by David Kushner, for Plan B to produce. The two companies are also financing development of the project.
Published in November 2013, the article tells the story of Deric Lostutter, a member of the hacker group Anonymous who helped expose a cover-up of the rape of a 16-year-old girl by two high school football players in Steubenville, Ohio.
After releasing a video made by the football players that showed them with the rape victim, Lostutter's home was raided by the FBI and he was charged with identity theft and threatening action against the rapists. He could spend more than a decade in prison — while the rapists he helped catch spent only one year in jail.
Sources say the producers currently are considering writers and directors for the project. Plan B's Jeremy Kleiner will also produce.
Along with producing best picture Oscar-winner 12 Years a Slave, Plan B's recent films include World War Z, Killing Them Softly and The Tree of Life. The company's upcoming films include True Story, directed by Rupert Goold and starring James Franco. Pitt, who will next appear in David Ayer's WWII tank drama Fury, is repped by CAA and Brillstein Entertainment.