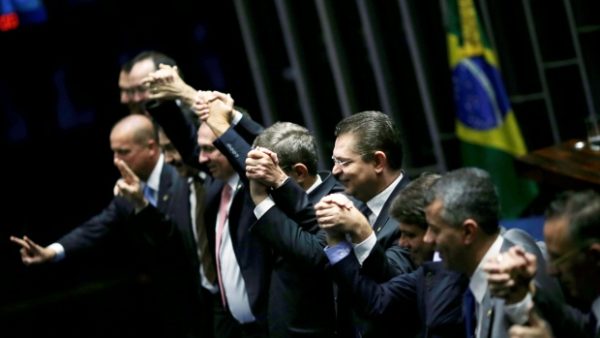 The Federal Senate of Brazil has voted to suspend the country's first female President, Dilma Rousseff, for presiding over a corrupt government.
On April 17, the Lower House of Congress voted overwhelmingly in favor of an impeachment trial of Ms Rousseff at the Senate (Upper House of Parliament).
The Upper House debated the launch of the trial against Ms Rousseff, before voting on May 12 to start the trial against her. By the Brazilian constitution, the president is automatically suspended whenever he/she is standing an impeachment trial at the Senate. She will face the Senate within 180 days. After the trial, the Senate will vote again to determine whether she should be permanently removed from office or not. If two thirds of the 81 senators in the Federal Senate vote in favor of her impeachment, suspended Rousseff will be permanently removed from office.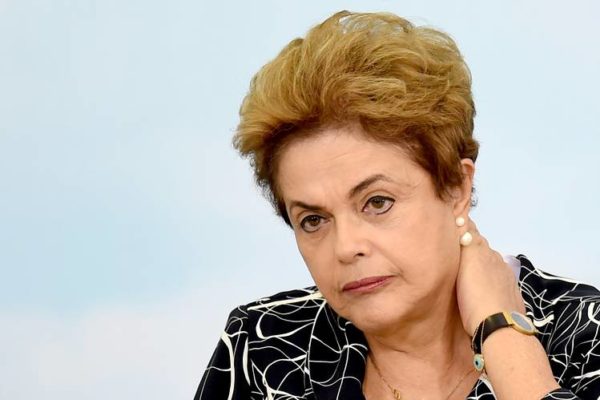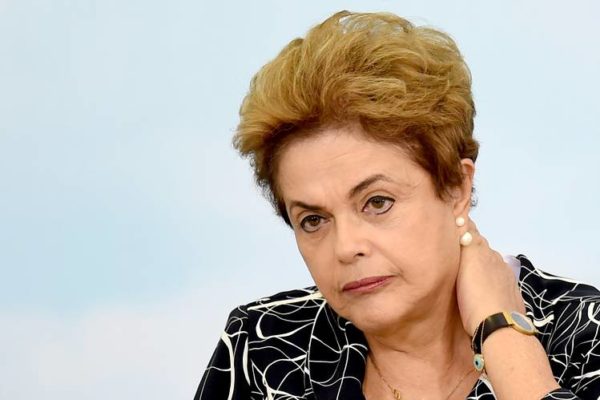 In this current vote, 55 senators voted in favor of Ms Rousseff standing trial. 22 voted against. Four senators were absent.
Vice President Michel Temer will now assume the presidency while Ms Rousseff's trial takes place. Brazilian local media outlets report that Ms Rousseff made a last-ditch appeal to the Supreme Court to stop the proceedings at the Senate, but the move was rejected.
BBC reports that Ms Rousseff's suspension brings an end to the 13-year-old rule of the Workers' Party in Brazil.
Ms Rousseff has been under pressure to resign after it emerged that she deliberately manipulated government accounts, to give the country good economic standing when the economy is actually facing crisis. It is believed the manipulation of the accounts deceived many people during her re-election as president in 2014.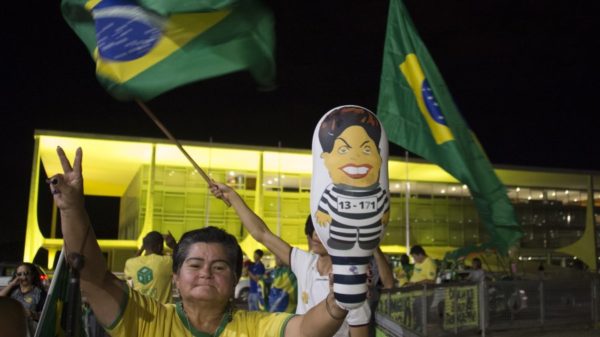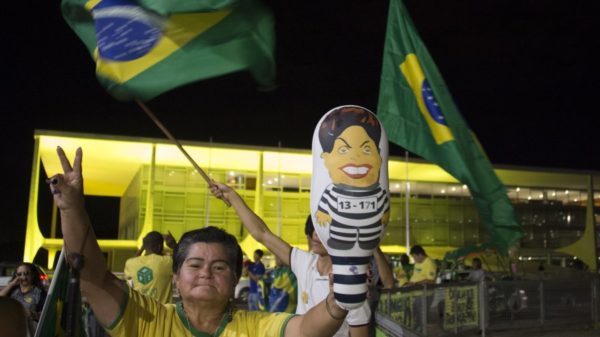 Opposition members and anti-corruption activists have also accused Ms Rousseff of presiding over a corrupt government. Senior figures in the governing Workers' Party, including former president Luiz Inácio Lula da Silva, have been fingered in a massive corruption scandal in the country's petroleum giant, Petrobras.
Ms Rousseff has consistently denied any wrongdoing. She said the impeachment process being launched against her amounts to a coup.
Reporters who monitored the vote in towns and cities across Brazil, report that there were mixed reactions to the decision by the senate. Those against her impeachment said it was unlawful, while those in favor praised the senators.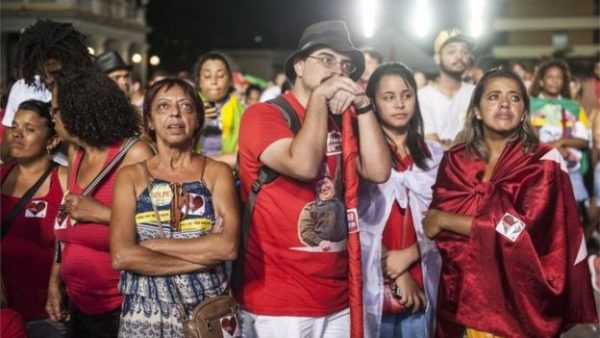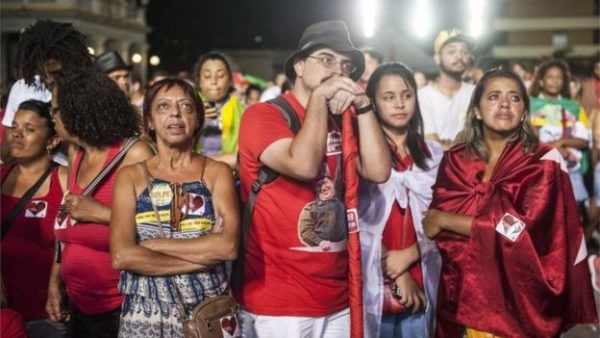 The country's Attorney General Jose Eduardo Cardozo said that the impeachment request did not have legal basis, and that the opposition wanted to remove a democratically-elected president for no reason. He added that the senators were condemning an "innocent woman" and that the impeachment was a historic injustice.
Brazil is suffering from its worst recession in 10 years, with unemployment reaching about 9% in 2015. Inflation too, is high in the country.
"Populist governments always act with fiscal irresponsibility and when they fail they appeal to the old 'us vs them' argument," Senator Aecio Neves, who lost to Ms Rousseff in the 2014 presidential election, told reporters after the decisive vote in the Senate.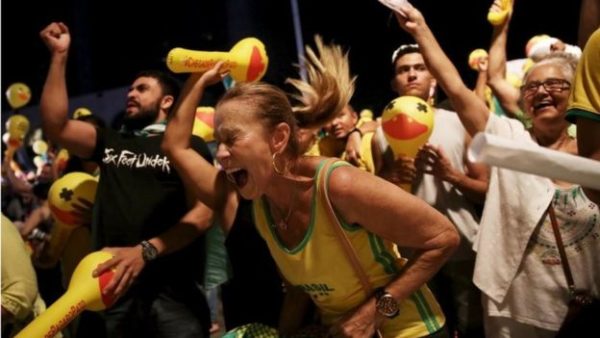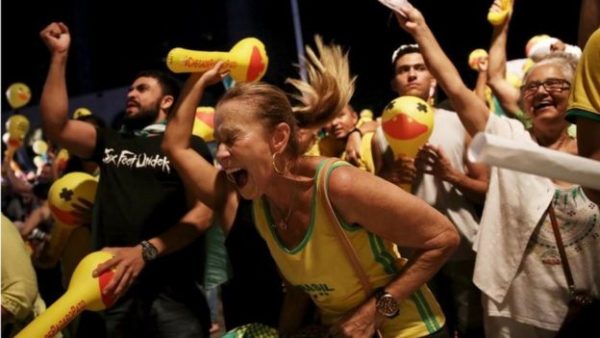 "Impeachment is a tragedy for the country. It is a bitter though necessary medicine. But having the Rousseff government continue would be a bigger tragedy. Brazil's situation would be unbearable," opposition senator Jose Serra, a candidate for foreign minister under Mr Temer also said.
Former popular football player now turned senator, Romario, said his country was in a very serious crisis, and that after much thought, he had decided to back the impeachment trial against Ms Rousseff.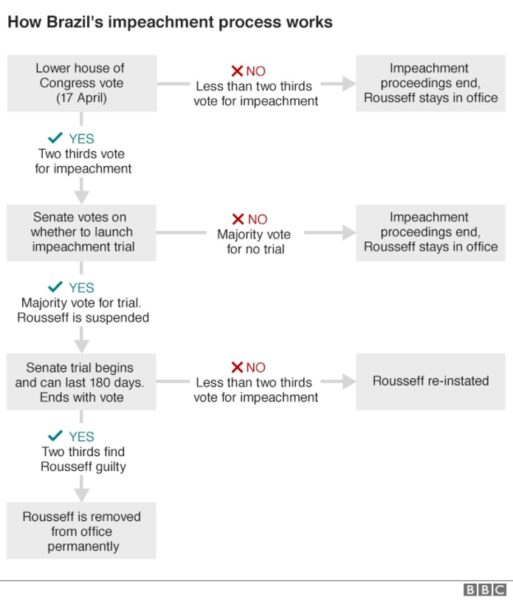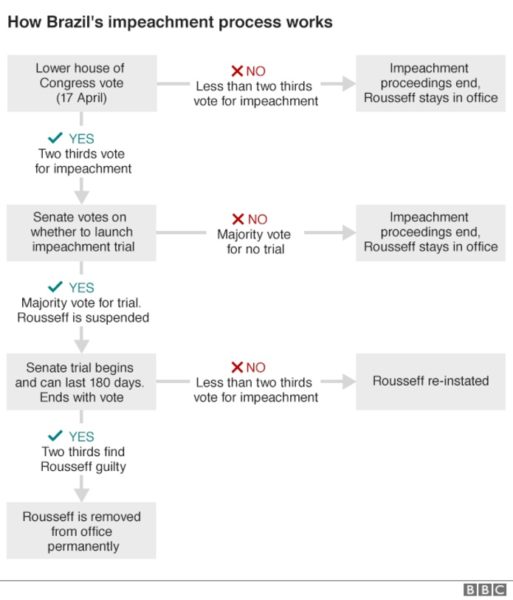 Political commentators in Brazil say Ms Rousseff disempowered the country's private sector, and was also arrogant with Congress. Her economic policies therefore became nothing to write home about, culminating in the current economic recession of Brazil. These factors have made her popularity dwindle heavily since the impeachment process began in the Lower House.
We are closely following events in Brazil. We will let you know what is happening when the impeachment trial begins. Just stay with us.
---
You want to support Anonymous Independent & Investigative News? Please, follow us on Twitter: Follow @AnonymousNewsHQ
---
This article (President Dilma Rousseff Suspended from Office on Corruption Allegations, Faces Impeachment Trial Within 180 Days) is a free and open source. You have permission to republish this article under a Creative Commons license with attribution to the author and AnonHQ.com.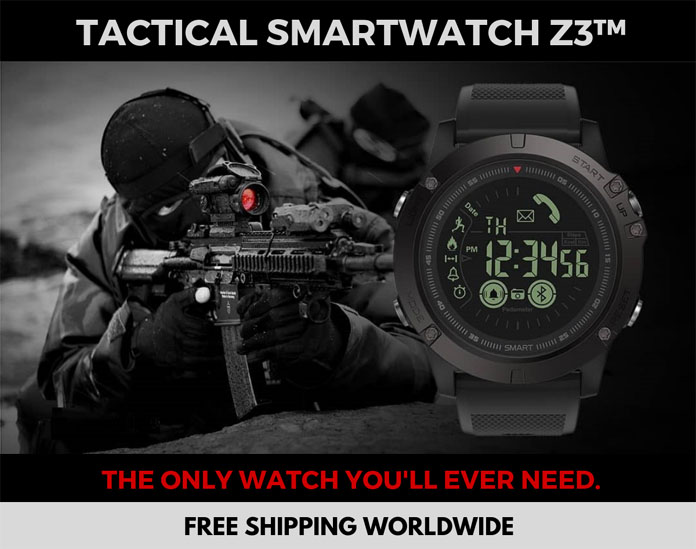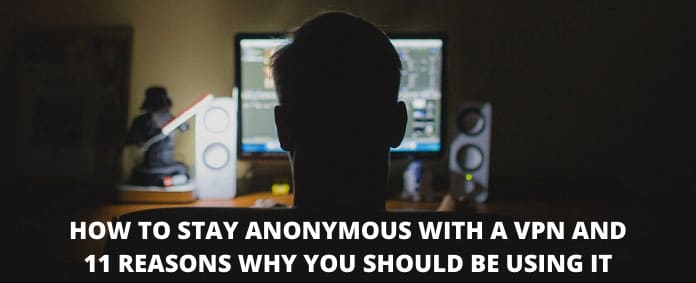 Get Your Anonymous T-Shirt / Sweatshirt / Hoodie / Tanktop, Smartphone or Tablet Cover or Mug In Our
Spreadshirt Shop
!
Click Here
Remove all ads by clicking here