By Amanda Froelich at trueactivist.com
100% compostable cannabis-infused coffee pods that can be used in Keurig brewers are hitting markets in a couple of months.
While single-use Keurig pods absolutely devastate the environment, one innovative company is meeting consumer demand for innovative coffee products by unveiling cannabis coffee in March 2017. San Diego company BrewBudz announced that it will be releasing coffee containing a dose of THC in easy-to-use pods that can be prepared in Keurig brewers.
As TimeWheel relays, decaffeinated versions will be available to those who can't get through the day without a caffeine or cannabis high, and flavors such as hazelnut and french vanilla will be on the market. For those who aren't java fans, THC-infused hot chocolate and tea will also be sold.
The company claims that drinkers will not be adversely affected by the THC in the coffee. And, to ensure that the pods don't pollute the environment, all packaging is 100% compostable. The pods will be sold for $7 and consumers will receive 10 – 50 milligrams of THC in each dose, depending on their preference.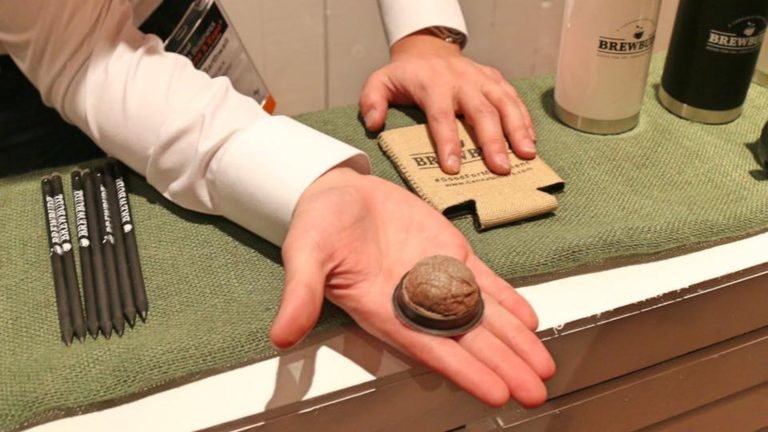 BrewBudz is passionate about the business venture because they believe more people will benefit from using cannabis in such a discretionary way. After all, coffee will completely overpower the odor of cannabis and it can be easily transported. Let's just hope the remaining portion of the U.S. legalizes the recreational use of the bud before more people end up in jail for using a herb that is proven to kill 0 people per year (in contrast to the hundreds of thousands that die due to pharmaceutical drugs and alcohol).
It certainly is a unique business venture. What are your thoughts? Please comment below and share this news!
---
This article (Cannabis Coffee Pods To Hit Markets In March 2017) is free and open source. You have permission to republish this article under a Creative Commons license with attribution to the author and TrueActivist.com