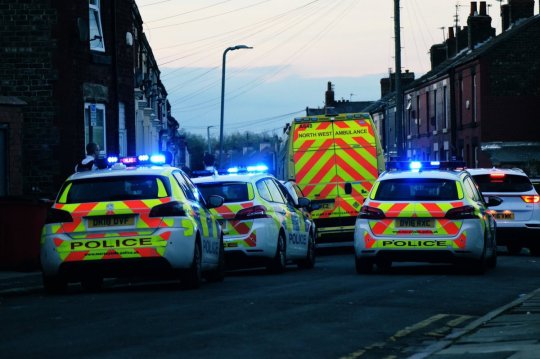 Three young children viciously attacked two men on Saturday. One man was left with wounds to his hands. The second man has serious knife injuries to the neck and head. The attack was unprovoked.
Both men were walking to their Liverpool home on Saturday evening when the youths approached them, police said.
The 3 male offenders are aged between 12 and 15 years. One rode a push bike, and another wore a dark bubble coat.
The attack occurred in the Anfield area on Manningham Road at 9.20 pm, and begun when the youths started insulting the men. What followed was a knife attack that left one man with significant injuries, said Merseyside Police.
Detectives are now urging for witnesses to come forward and police are currently making extensive enquiries in the area.
We're appealing for info following a homophobic assault in Manningham Rd, #Anfield around 9.20pm last night, Sat 22 June. Two men were injured after being assaulted by youths armed with a knife. Please contact @MerPolCC, 101 or @CrimestoppersUK with info
https://t.co/TkdmDiw3Rn pic.twitter.com/tVfUBlWOj2

— Merseyside Police (@MerseyPolice) June 23, 2019
"There is absolutely no place for hate crime in society and we know how much of a massive impact it has on victims. I want to reach out to the LBGT community, who I know will be deeply saddened by this news, and reassure you that we stand with you and if you report such incidents to the police, we will do our utmost to support and protect you and bring those responsible to justice," Detective Inspector Tara Denn said.
The police are offering witnesses to make their report to fire stations, citizen advice bureaus and hospitals via third parties if they are worried about repercussion. From these points, the information will be passed on to the police.