Written by: Anonymous Watcher
In light of the Military Industrial Complex, it is worth noting the 25 largest companies in the American Defense arena, and why war is vital to the ongoing economy of the U.S. Empire.
In total, these 25 companies equate to an approximate Arms Sales Dollar: $234.6 Billion
This produces a Total Profit of: $99.25 Billion
Employing approximately: 2,011,320 personnel.
It isn't difficult to see why these companies are now essential to the economy; and in turn war.
The following are from http://www.businessinsider.com.au/top-25-us-defense-companies-2012-2?op=1#22-navistar-defense-4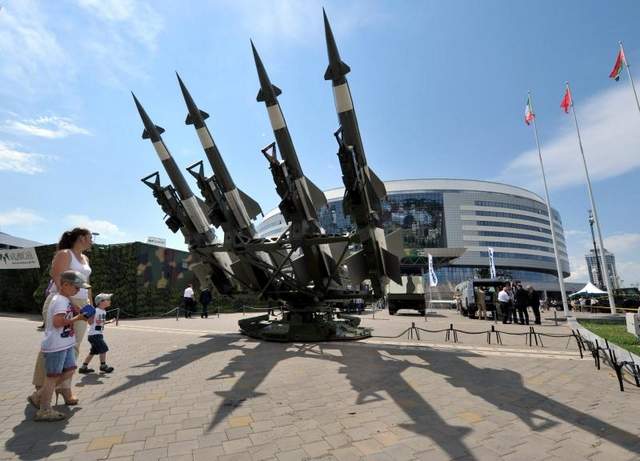 Lockheed Martin
(Military aircraft programs)
Boeing
(Global Strike Military Aircraft Program)
Northrop Grumann
(Drones & Cyberspace Security. Development of CBRNE detection systems to identify potential threats.)
General Dynamics
(Military grade communications systems.)
Raytheon
(Missiles and electronics development.)
L-3 Communications
(U.S. military information gathering platforms.)
United Technologies
(Aerospace Engineering. Responsible for the UH-60 Black Hawk Helicopter)
SAIC
(Engineering systems and anti-terrorism technology.)
Oshkosh
(Development of armored vehicles.)
Computer Sciences Corp
(Aerospace and defense sector.)
Honeywell
(Supplies engine parts)
General Electric
(Specializes in electronic warfare.)
Pratt & Whitney – Parent Company of United Technologies.
(Produces military engines, eg. Striker Fighter Plane F-35 Lightening II)
ITT Exelis
(Electronic battlefield security.)
KBR
(Involved in Homeland Security)
URS
(Disposal of weapons of mass destruction.)
ATK
(Largest provider of ammunition to the U.S. military and its allies.)
Rockwell Collins
(Navigation, communications and aviation electronics.)
Textron
(Owns Cessna Aircraft Company, Bell Helicopters; known for Drone and Armored Vehicle development.)
Hewitt-Packard
(The creator of the Navy Marine Corps Intranet, connecting over 700000 personnel, and is the second largest network next to the Internet.)
Man Tech
(Maintains military surveillance systems.)
Navistar Defence
(Develops military strength trucks and engines.)
DynCorp International
(Provides logistical support to the U.S defense programs.)
Goodrich
(Develops fighter aircraft landing systems.)
CACI International
(Responsible for the development of TROJAN satellite communications and supplies the U.S Army with an "information lifeline.")