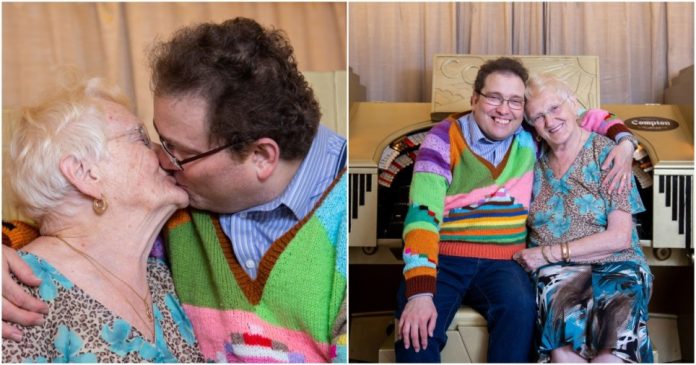 Pensioner Edna and Simon, who have an age gap of four decades, appeared on This Morning and bragged about their rampant sex life 14 years after getting married
83-year-old Edna Martin say she and her 44-year-old husband Martin still enjoy a happy sex life, and like to spend their evenings cuddling on the sofa 'like a couple of kids'.
The couple got married 14 years ago, when Edna apparently fell in love with Simon's 'impressive organ skills', and now they're telling us all about it because we can always do with more happiness in the world, and if this couple can show us how it's done then so be it.
And the happy couple have celebrated their 14th wedding anniversary more in love now as they were when they first shocked their small town by getting together.
She said: 'We are still intimate in the bedroom as much as any couple in love. 'We'll often stop in the street and have a damn good kiss – I've never felt conscious of the age gap in public. 'I kiss Simon's neck and pinch his bum in the supermarket – he will twang the back of my bra in the queue. We just do what two people in love do.'
The 44-year-old used to tour the country playing for audiences, before type two diabetes and a kidney transplant meant he had to retire. Simon, who also lives with dyslexia, dyspraxia and Asperger's syndrome, only has to hear a tune once before he can play it perfectly on the organ.
Edna added:
"We love each other more than before – the love has grown over the years, it's absolutely wonderful.
Simon has had his health problems and I'm getting older now, but do you know anyone who is getting younger?
We support and love each other – life couldn't be better. Our love gets bigger and bigger all the time."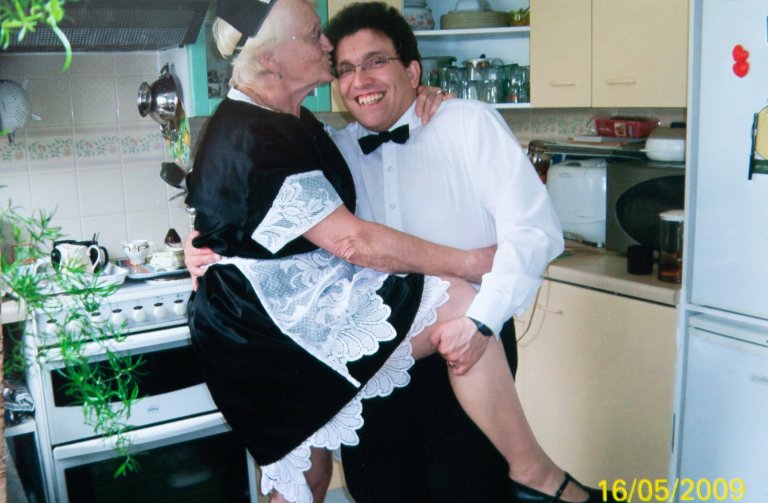 Simon said:
"Ed opened the door and it was love at first sight. She was standing there in a nice, black suit and she opened her arms. We literally fell into each other's arms.
I thought to myself 'She's a bit of alright'."
Before meeting Simon, Edna was married for 37 years. She has two children older than Simon, though they have always been supportive of their mum's relationship.