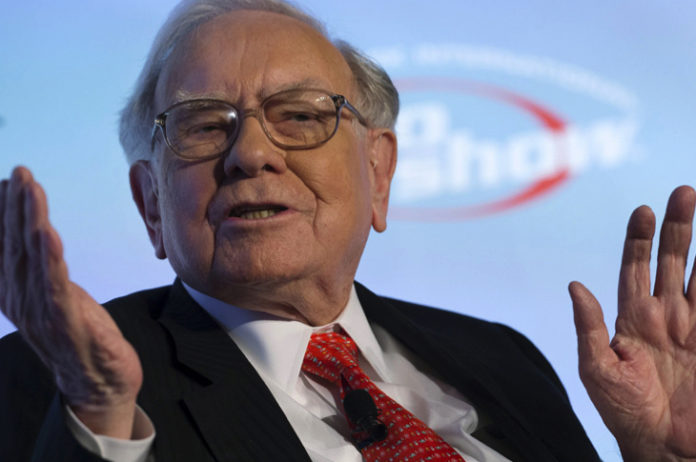 By Brianna Acuesta at trueactivist.com
Buffett has been right before about changing retail trends.
The slow death of traditional retailers is coming to a head in recent months, as signaled by Warren Buffett's move to sell $900 million in Walmart stock. The sale has left Buffett with virtually no shares in Walmart, which is one of the largest retail companies in the world, and is making many other retailers nervous about the future of shopping.
One of Walmart's biggest competitors is Amazon, whose market value is now significantly higher than Walmart's, as more people turn to online retailers that offer competitive prices and fast shipping. Prior to this sell in stocks, Buffett acknowledged Amazon and other e-commerce websites' rise to power in a shareholder's meeting when he said,
"It is a big, big force, and it has already disrupted plenty of people, and it will disrupt more."
This isn't Buffett's first time reducing his firm's stake in Walmart but it's one of his biggest since starting the pare down in the last year. He's been smart in doing so, too, as reports show that Walmart has had a steady 21% decrease in shares in the last two years and Amazon has had exponential growth at a 119% increase.
Several years ago, former Walmart CEO Mike Duke expressed his regret at not investing more in strategies to boost their online presence to compete with retailers like Amazon and said,
"I wish we had moved faster. We've proven ourselves to be successful in many areas, and I simply wonder why we didn't move more quickly. This is especially true for e-commerce. Right now we're making tremendous progress, and the business is moving, but we should have moved faster to expand this area."
Buffett's moves in the past have foreshadowed what's to come in the market, just like when he predicted the downfall of Sears and Kmart over a decade ago.
Walmart continues to do better in overall sales than Amazon, but as more people turn to online shopping Walmart's lead could lessen over time. Amazon's online sales are nearly 8 times higher than Walmart's, and traditional retailers would do well to increase their online sales if they want to compete with the changing market.
What are your thoughts on online shopping? Please share, like, and comment on this article!
---
This article (Death Of Retailers Becomes Imminent As Warren Buffet Drops Walmart Investment) is free and open source. You have permission to republish this article under a Creative Commons license with attribution to the author and True Activist.