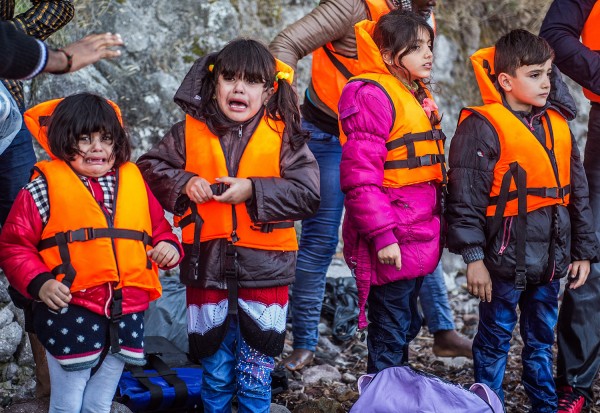 The European Police Agency, Europol has said that more than 10,000 unaccompanied refugee and migrant children have disappeared in Europe since 2014.
Many refugees from the Middle East are risking their lives to reach Europe as a result of the extreme violence in their countries. Those from Syria are the worse affected. It is estimated that more than one million refugees entered Europe in 2015. And almost quarter of figure are believed to be children.
Some children are said to be making the journey alone, and without parental or guardian support, the journey becomes difficult for them. Europol said it is possible that many of the children have been taken into sex trafficking or other trafficking rings.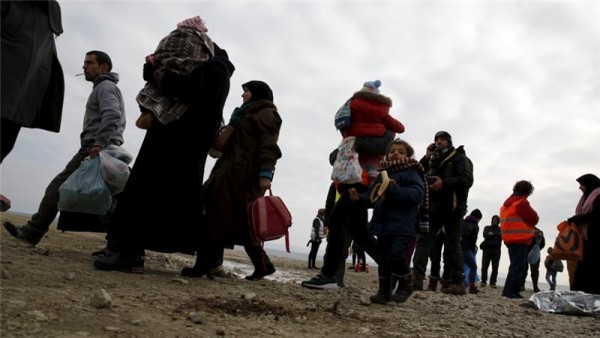 According to Europol, there is concrete evidence of a criminal infrastructure establishment since mid-2014 which exploits refugee flow, especially children. The Observer Newspaper in the United Kingdom also reported that Europol claimed to have found evidence of links between smuggling rings bringing people into the European Union, and human trafficking gangs exploiting refugees for sex and slavery.
Europol's Chief of staff, Brian Donald told the paper "There are prisons in Germany and Hungary where the vast majority of people arrested and placed there are in relation to criminal activity surrounding the migrant crisis. Whether they are registered or not, we're talking about 270,000 children".
In an interview with Al Jazeera English, Donald again revealed that the vulnerable children had disappeared from the system after registering with state authorities after their arrival in Europe.
It is said that many of the children arrive first on the Greek islands. Thereafter, they find means to make their way into mainland Europe. It is estimated that more than 5,000 children had disappeared in Italy alone.
Donald also admitted that not all the missing children have fallen into criminal hands. He was quoted as saying "Not all of them will be criminally exploited; some might have been passed on to family members. We just don't know where they are, what they're doing or whom they are with."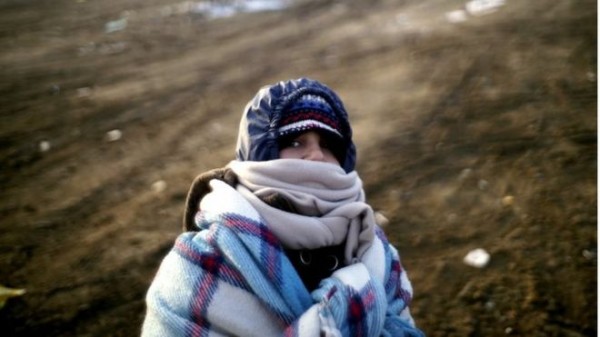 The charity Save the Children's Italy-Europe Programme Director, Raffaela Milano said unaccompanied minors who travel without adults are the most vulnerable group of the migratory flow. She said "Many minors, in fact, make themselves 'invisible' to the authorities to enable them to continue their journey in Europe, for fear of being sent back".
President of the Greek charity Meta-Action, Laura Pappa also said a group accompanying children who travel without relatives told her that the children face a destiny that is worse than that of the rest of migrants waiting to be relocated.
Laura said she was informed that the lone children often have to wait for around seven months to be re-united with relatives, and that procedures can be slow and complicated. She also revealed that her organization has helped more than 3,000 children re-unite with their families.
Last week, the Turkish coastguard reportedly recovered the bodies of women and children who were washed up on a beach after their boat sank. 37 people perished in the accident. But despite the constant risk of death, the flow is still continuing, even in the extreme weather condition.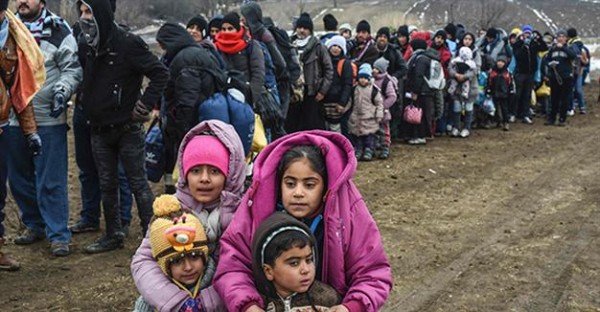 Some European leaders have warned that the Schengen Agreement, abolishing border checks on people from member-states is at risk of collapse if measures are not implemented to reduce the flow of refugees into the region.
Meanwhile, tensions are rising across Europe over the increasing numbers of refugees. Many right-wing groups are calling for more immigration restrictions and tighter border control.
On January 30, Swedish police said dozens of masked men believed to belong to the neo-Nazi gangs gathered in the capital, Stockholm, handing out leaflets and calling for attacks against young unaccompanied refugees. That same day, it was reported in England that anti-refugee and pro-refugee groups clashed in the coastal town of Dover.
Even before these events, similar clashes erupted in German on January 29, where an unidentified man threw a hand grenade into a refugee shelter.
---
You want to support Anonymous Independent & Investigative News? Please, follow us on Twitter: Follow @AnonymousNewsHQ
---
This Article (Europol Reveals More Than 10,000 Unaccompanied Refugee children Missing Since 2014) is free and open source. You have permission to republish this article under a Creative Commons license with attribution to the author and AnonHQ.com