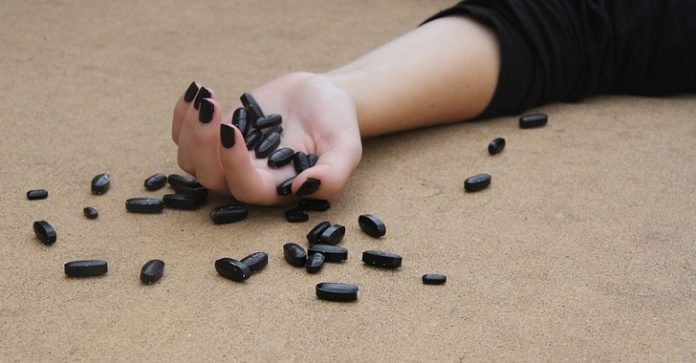 By Michaela Whitton at theantimedia.org
United Kingdom — Over one billion people are active daily on Facebook, and as a result, the social networking giant is continually updating its products and services. The most recent attempt to expand resources available to users was rolled out last week in the U.K., with a feature that aims to reduce suicides.
Facebook Stats
— 1.04 billion daily active users on average in December 2015
— 934 million mobile daily active users on average in December 2015
— 1.59 billion monthly active users as of December 31, 2015
— 1.44 billion mobile monthly active users as of December 31, 2015
— Approximately 83.6% daily active users are outside the U.S. and Canada
We are more open and connected to others online than ever before. By now, many of us have stumbled across troubling posts by friends that leave us unsure as to how to respond, if at all. Maybe it is someone we don't feel we know well enough to intervene, or perhaps we debate whether to send a private message but simply ignore the cry for help and scroll past. Well, Facebook has taken the dilemma out of our hands.
Hoping to help reduce suicides, the social media platform's new tool offers assistance to those who may be at risk of harming themselves. Launched last year in the U.S. and Australia, the opportunity to report suicidal content on Facebook has now been launched in the U.K.
Built in partnership with the Samaritans, the tool has been developed to encourage users to help friends they feel may be at risk, as well as offer support for friends and family. While Facebook encourages people to contact emergency services first if they are worried about friends, the tool is intended to flag posts with troubling content.
Suicidal posts will be prioritised by a round-the-clock team, and when friends flag a post they are concerned about, staff will assess the best way to proceed.
The next time the user logs into their account, they will receive a message saying "a friend thinks you might be going through something difficult and asked us to look at your recent post." Those who Facebook feels are struggling to cope will then be offered options for support. As with most resources on the social networking site, the support options can be ignored, should the person wish.
Samaritans CEO Ruth Sutherland said:
"If people can start to talk about the unbearable pain that they're facing, we can interrupt that journey towards suicide. Suicide is not inevitable, it is preventable. This tool plays a really vital role in achieving that."
If you have been affected by any of the issues raised in this article and need to talk to someone, visit samaritans.org or call 08457 90 90 90.
---
This article (Facebook's New Tool to Help You Prevent Your Friends from Committing Suicide) is free and open source. You have permission to republish this article under a Creative Commons license with attribution to Michaela Whittonand theAntiMedia.org. Anti-Media Radio airs weeknights at 11pm Eastern/8pm Pacific. If you spot a typo, email[email protected].