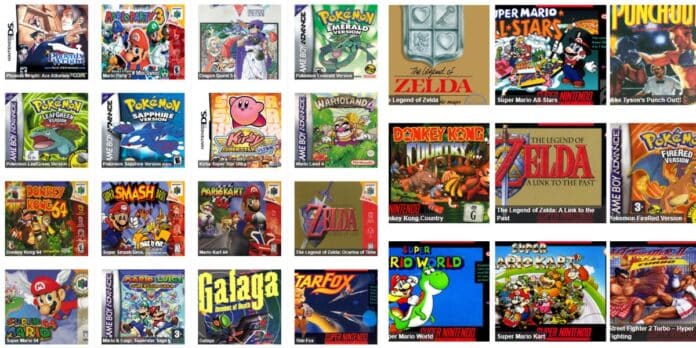 The SNES, Genesis, and Playstation were once the pinnacle of gaming. You may remember owning one or more of these systems and playing popular games. You can go back to those memories right now, for free, in your browser.
In addition to finding classic games, numerous websites provide enormous libraries of new games. You can play games on them without downloading an emulator and ROMs, which takes time. It's easy to find and play the games you wish to play.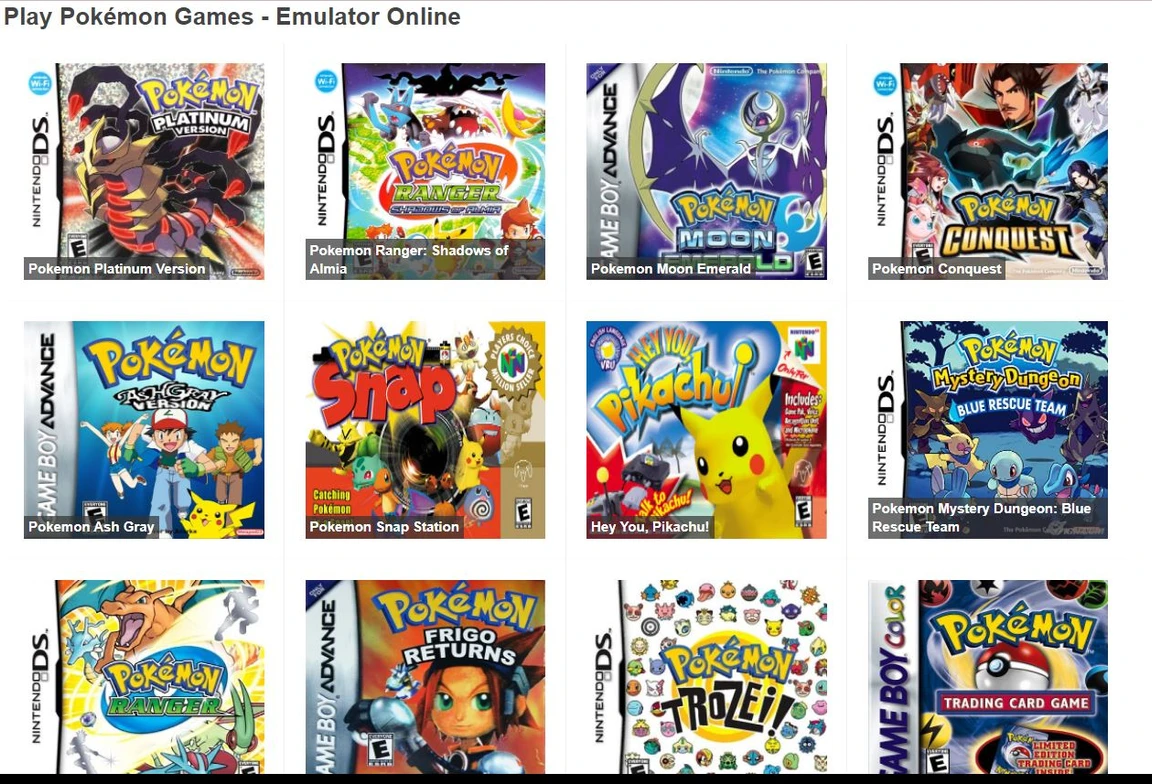 My Emulator Online features a large number of vintage games to play, including titles for the Nintendo 64 and Nintendo DS. All of the games, like the others on this list, use a browser-based emulator, which allows you to connect a controller and save/load your game.
The games on this site run smoothly, with just slight latency as compared to other browser-based emulation sites. There's also a bigger library here than on most other sites, with a lot of popular Nintendo games. There is no limit to how many games you may play, so make sure you have lots of free time before visiting this site!
It is a safe website to use to get emulators and ROMs. Even while emulation is entirely safe in and of itself, it may be prohibited depending on how you go about it and where you reside. On the other hand, some shadier websites may bundle viruses and other malware with downloaded ROM files. Only open one from a credible website to reduce the chance of viruses. SCAMADVISOR recommends this website as safe and legit.
Here are some positive points of this website.
This webpage is (very) old.

Alexa considers this website to be popular.

The SSL certificate is in good standing (source: Xolphin SSL Check).

The majority of feedback on this website has been good.

Trend Micro has given this website its seal of approval.
It's not against the law in any way. Game publishers have no method of preventing you from making a ROM or ISO of the game disk or cartridge you possess and then running it in an emulator. Hosting them on websites for others to download is a grey area with no set rules, only the possibility of legal action from Nintendo.
A person who downloads a ROM has never been prosecuted as a result of it. There's no way cops are going to break down your door for that.
Download games are also not saved in your RAM because that's not how RAM works. Downloads from the internet are not saved in memory. They are saved in the Downloads folder on your hard disc. Your browser's history and cookies are also stored there but in the web browser's installation directory.
Myemulator.online's top competitors include sites such as emulatoronline.com, arcadespot.com, playemulator.com, emulatorgames, and many more.
According to similerweb, these are the top 10 competitors of myemulator.online
Emulatoronline.com

Arcadespot.com

Playemulator.com

Emulatorgames.online

Retrogames.cc

Emulator.online

Emulatorgames.net

Gameshaha.net

Playretrogames.com

retrogames.cz
To save your game progress, move your cursor to the bottom of the game screen, where you'll see various icons. Click the save icon. Download the file with the title you choose and save it somewhere on your computer. Make sure the filename has the ".sav" extension.
Emulator games may be played right in your browser. Start playing the old classic games you used to like and relive your childhood. All emulator games run at the finest possible quality and at the fastest possible speeds. To explore games by emulator console, utilize the menu, or use the game tags to find individual game listings.
All the MyEmulator team are gamers. This is the reason that their most popular 8, 16, 32, and 64-bit systems have the largest game libraries. Best of all, you can play them all for free, with no need to download any emulators or ROMs.
Others may provide free online games, but none compares to MyEmulator. They are gaming professionals with a wide range of popular games and genres such as adventure, RPG, platform, fighting, Mario, Pokemon, Super Mario, Disney, Sonic, Action, Sports, Adventure, Spiderman, Barbie, Driving, Puzzle, Sonic, Kirby, Soccer, Fighting, and many more sorts of video games can help you escape boredom!