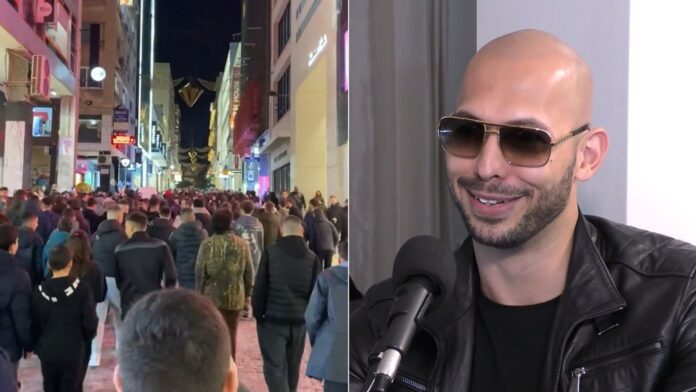 Last year, the most googled "who is" question in America was "Who is Andrew Tate?" Who you ask determines the answer. To his millions of young fans, he is a symbol of manhood, success, and wealth. However, many of his detractors see him as a dangerous social media influencer who could radicalize young men into committing violence against women. Tate has described himself as a "trillionaire" and a "misogynist".
You may have never heard of Tate, but he is almost universally known among teenagers. In just a few months, he's become one of the internet's most divisive and provocative figures. He went viral in the summer of 2022, and despite TikTok removing his account due to "a hateful ideology," #AndrewTate is still going strong.
Andrew Tate's young fans and supporters have been protesting his arrest in Athens, Greece, despite the fact that the former kickboxer is being investigated for allegations of human trafficking. On Sunday, January 15, 2023, throngs of teenagers gathered on Ermou Street, the capital city's pedestrian shopping district, chanting "Free Top G," a reference to Tate.
Andrew Tate and his brother, Tristan Tate, were detained by Romanian authorities on December 29, 2022, and their assets were seized. The Athens protest was organized in response to a tweet from Tate's Twitter handle, @Cobratate, which stated:
"Anyone who thinks I'm a human trafficker is a complete moron."
"How far have we fallen": Netizens criticize protesters for backing Andrew Tate
Infuriated internet users took to social media after hearing that Andrew Tate's supporters were calling for his release.
Several people described the protest as "disgusting," and they chastised the former kickboxer for his "bigoted" actions. Many people questioned how these young men could blindly follow online celebrities. Others noted that the protestors were unaware that Tate didn't care about them.
Twitterati also claimed that these young followers, like their idol, could grow up to be misogynists and criminals. One Twitter user, @WIo oWI, made a sarcastic reference to the sentiment, writing:

Here are some more comments on Twitter criticizing the young protestors: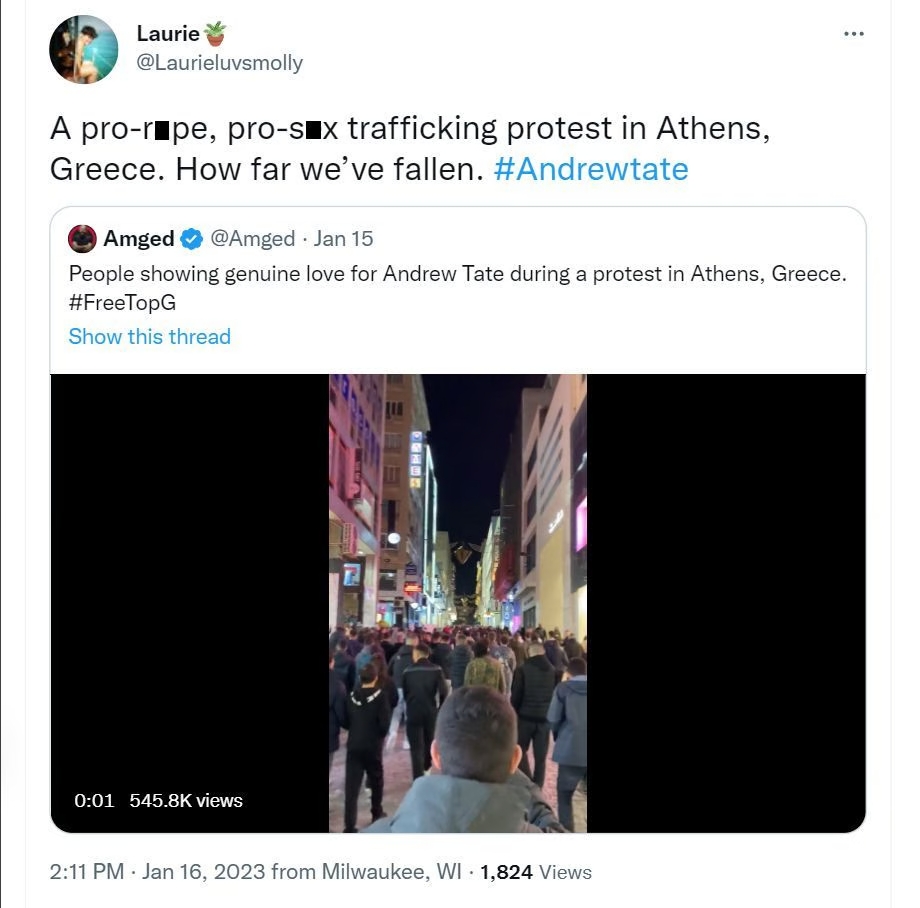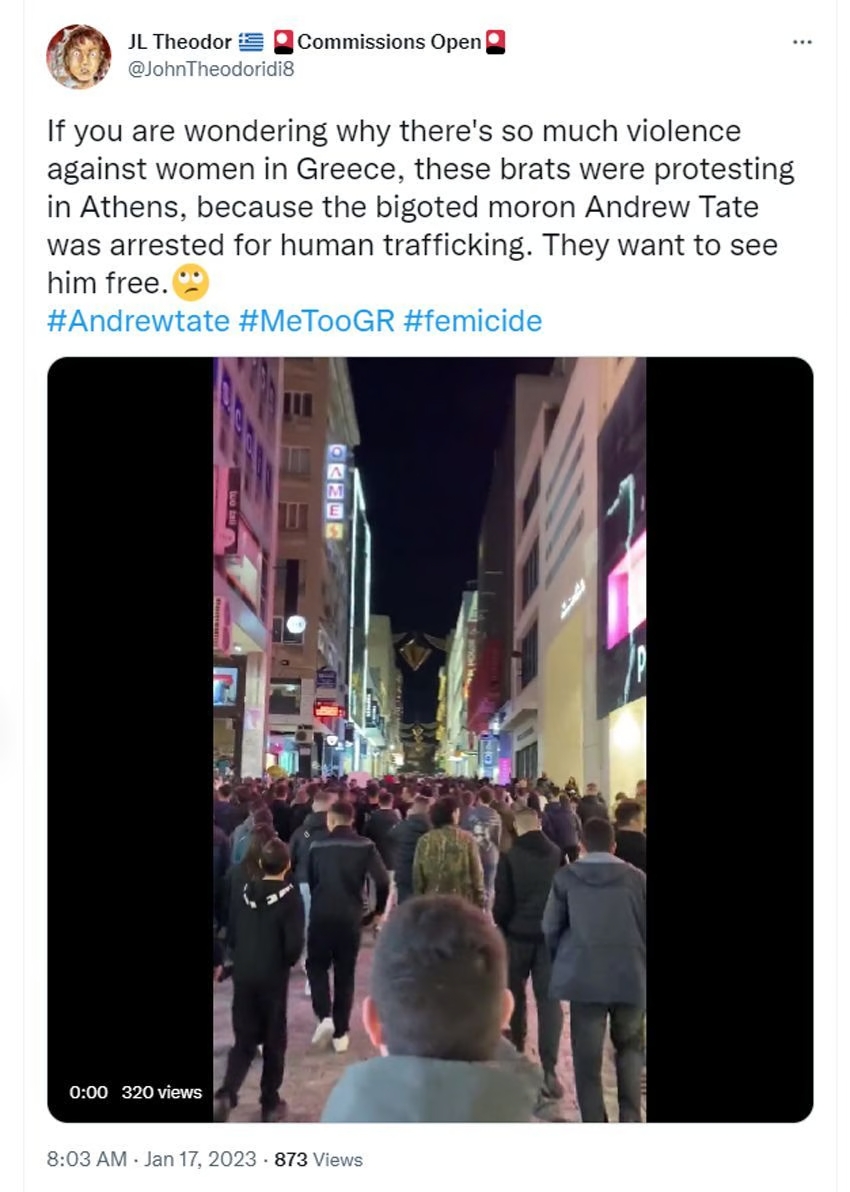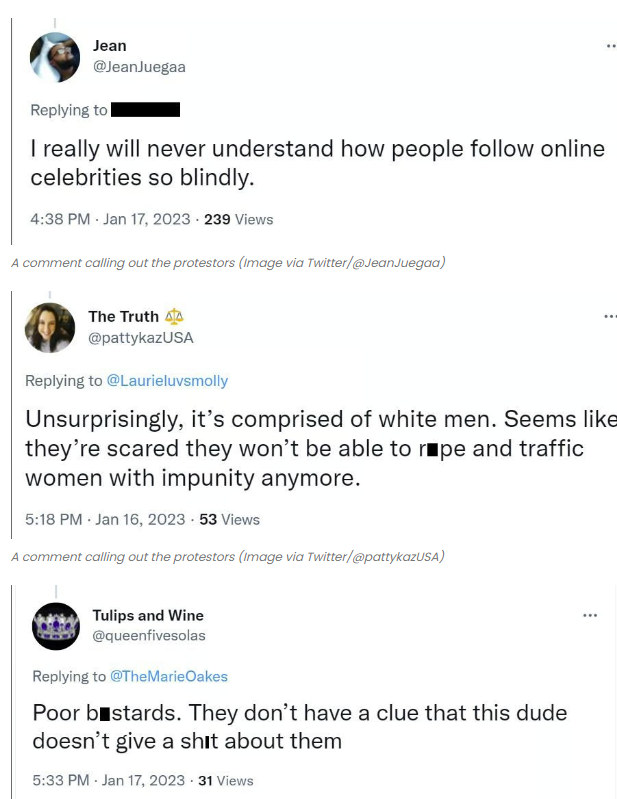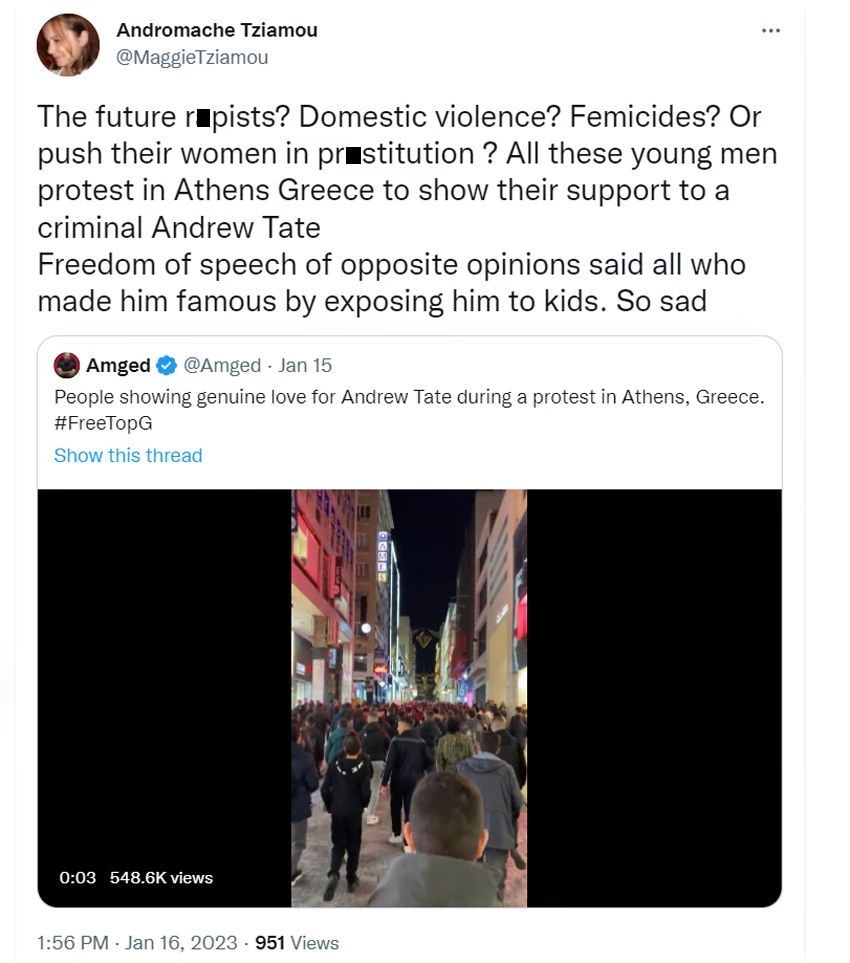 What happened to Andrew Tate?
Tate is a British-American social media personality known for promoting an alpha masculine and luxurious lifestyle and values. He has frequently faced backlash for his hate speech and misogynistic comments in interviews and on social media.
However, he has recently garnered a lot of followers among young men, who worship his ideals.
In December 2022, Tate, his brother, and two others were arrested on charges of r*pe, human trafficking, and organized crime. Following their detention, Romanian authorities raided their properties and found six women being held and exploited. They also found stacks of cash and several weapons. In light of the discovery, Romanian courts extended their detention by 30 days.
On January 4, 2023, a report by Spy News claimed that authorities also seized the socialite's properties along with several of his cars. Less than a week later, it was reported that Andrew Tate was hospitalized after it was discovered that he developed lung nodules during a regular check-up.
As the case proceeds, authorities have two weeks to produce evidence against the Tate brothers to convince the courts, or apply to extend their detention while the investigation continues.