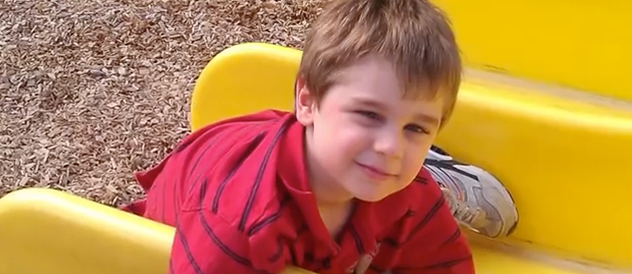 In this segment from the 2014 documentary, The Culture High, Jason David talks about the effects cannabis extract have had on his severely epileptic son (who was seven years old at the time of filming).
"At four months old, Jayden had his first seizure, and it was a downhill road from there for the next few years," Jason said.
Jayden's epilepsy was crippling; he was having up to 500 myoclonic seizures and grand mal seizures (now called tonic-clonic seizures) lasting 60-90 minutes.
By four-and-a-half years old, Jayden was taking 22 pills a day. Jason says Jayden was in pain and suffered hallucinations, which he believes were side effects of the medications.
Desperate, and fearing his son could die any day, Jason asked doctors what they thought about trying medicinal marijuana.
The first time Jason gave medicinal cannabis extract to his son, he noticed a difference: "It was the first day he's ever [gone] seizure free in his life."
After a month of treating Jayden with the cannabis extract, Jason began to wean his son slowly off the other medications. Jayden began to lead a more normal life and "become more human." He was able to do normal activities such as swimming, which had previously been dangerous because the sudden change in temperature would trigger a seizure.
At the time of filming, Jayden was down to taking just two pills per day.
Jason said all he really wanted was to hear his son say, "I love you."
---
This article (Father Says Cannabis Extract is Curing His Son's Severe Epilepsy [VIDEO]) is a free and open source. You have permission to republish this article under a Creative Commons license with attribution to the author Bullseye and