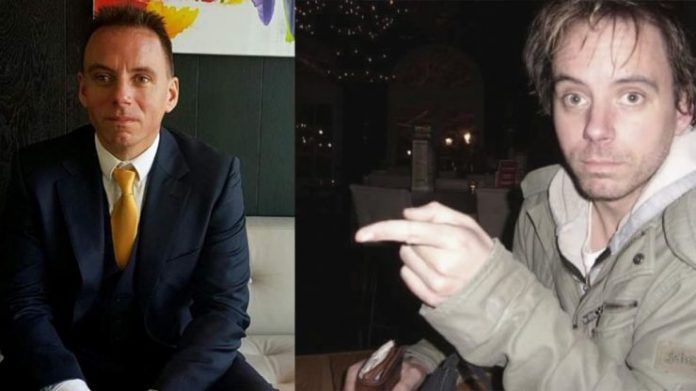 The cliché of rags to riches often fills desperate people with some hope that they too can make it. Drew Goodall believed he had it made when he starred alongside superstars like Hugh Grant and Brad Pitt in blockbuster films.
But Goodall learned all too quickly that a Hollywood lifestyle is filled with constant battles, and soon found himself unemployed. His acting work dried up and soon he found himself broke and homeless.
"I didn't want to face my parents. When I left home I was the big hope. I couldn't face the ignominy of having to go back with my tail between my legs," said Goodall.
Not long after his abrupt run-in with Hollywood, Goodall found himself begging for food on the streets. On occasion he received donations, and one regular stopped to change Goodall's life for the better.
Goodall, desperate at the time, took the kind stranger's advice and decided to set up a business to shine shoes. With the small amount of money he earned from begging, he purchased the supplies he would need and set up shop in London's financial district.
Operating illegally at first, one of his regular customers offered some space to set up his business in his office. Goodall accepted and once established, began to expand into other prime business locations. Banks and financial buildings housed Goodall's new business, and Goodall used his good fortune to help others.
Currently, Goodall employs eight people from disadvantaged backgrounds and turns over an annual revenue of 250,000 pounds. Goodall also regularly donates to charity.
"It came organically. I didn't set up to, in my own way, try to change the world. There is no magic button for homelessness. It's something that will always be there … (but) just giving someone some time, talking to them, that goes a long way to finding a solution to homelessness," Goodall said.
Since Goodall's business started to expand in 2012, Goodall believes he has helped 40 people leave poverty.
"Often it's transformative," Goodall says of having a job to support yourself. "It gives people a sense of purpose, something to get up for in the morning," Goodall said.