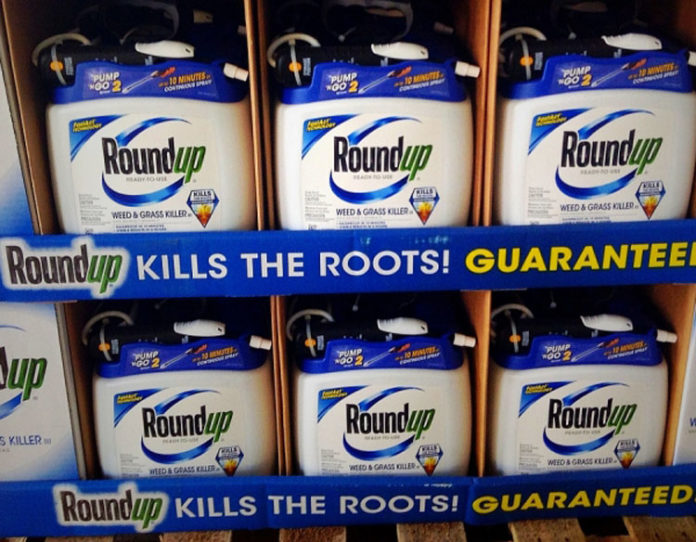 Image Credit: techtimes.com
Written by John Vibes at trueactivist.com
'Stop over-the-counter sales of Monsato's weed killer' – French minister to garden shops
RoundUp, one of Monsanto's top products is quickly being banned all throughout the world after recent studies linked glyphosate, its main ingredient, to cancer and other diseases. Roundup has recently become the center of worldwide controversy after a recent report from the World Health Organization concluded that the herbicide "probably causes cancer."
This week, French environment and energy minister Segolene Royal announced a ban on selling Monsanto's Roundup in garden centers.
"France must be on the offensive with regards to the banning of pesticides. I have asked garden centers to stop putting Monsanto's Roundup on sale" Royal said in a recent interview.
In a statement released last month, the World Health Organization's International Agency for Research on Cancer (IARC) announced that glyphosate, the main ingredient in Monsanto's herbicide "RoundUp",  is "probably carcinogenic."
The report indicated studies that "sufficiently demonstrated" that this substance caused cancer in animals. According to
multiple reports,
Monsanto was well aware that this chemical caused cancer for decades yet still continued to sell it.
It was announced earlier this year that over 30,000 doctors and health experts throughout Latin America are demanding that Monsanto's products be banned. One of the primary cases that these doctors are bringing against Monsanto is the recent confirmation that their main herbicide RoundUp is actually responsible for causing cancer.
As we also reported earlier this year, Monsanto is continuing to lose profits into the second quarter of 2015, shedding an exceptional 15% profit amid falling GMO seed sales — even more than most experts projected.