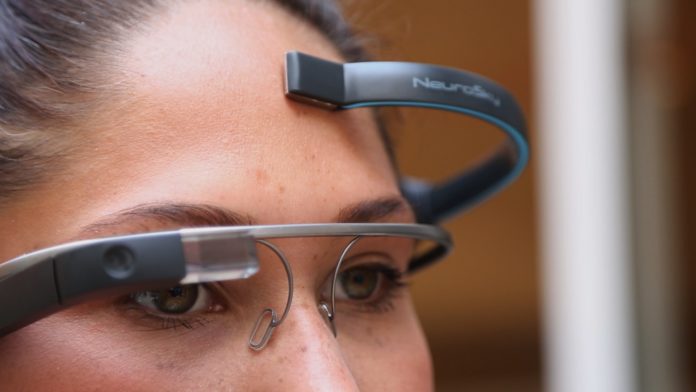 World's first telekinetic app for the hi-tech specs, developed by British design firm This Place, uses Google Glass and the Neurosky electroencephalography (EEG) biosensor to allow users to take pictures and share them on Twitter and Facebook using the power of thought.
BBC News – Google Glass hack allows brainwave control http://t.co/JftYBXgFJZ Mind control has been on the way for a while!

— Gary Elliott (@garyselliott) July 12, 2014
Neurosky, a £71 sensor fitted to Google Glass, allows users to activate the built-in camera with MindRDR, a free mind-reading app. The app enables the sensor, which measures brainwaves to translate brain activity into action, to communicate with Google Glass, allowing users to control actions on the device by focusing their mind on a white horizontal line that appears on the screen of Google Glass. When the line rises up, the picture is taken by Glass' camera.
Dusan Hamlin, founder and CEO of This Place, asserts MindRDR presents Google Glass wearers with visual feedback throughout the process to demonstrate how close they are to taking a picture and then lets them share it on social media channels.
"Google Glass is one of the world's most recognizable and popular pieces of wearable technology, but after getting our hands on it, the challenge of connecting it to brainwaves was one we could not resist. Currently, users either have to touch it or use voice commands, which are restrictive for some social situations and for users with disabilities. All we could think was, how can we make the user's experience even better? We wanted to realize the true potential of Glass by allowing users to control it with their minds. Imagine a world where you can interact with wearable devices just by thinking about the content you want. That's the world we're building, and we're just getting started."
The Daily Mail explains:
The app's visual feedback is represented by a horizontal line that sits in the middle of the screen, which moves closer to the top of the screen the more users concentrate. The more they relax, the further down the screen the line goes. Once the line reaches the top of the screen, Google Glass takes the photo. At the next screen, users either concentrate to move the line to the top of the screen and share it, or relax to move the line to the bottom to discard the image and take another photo.
The app is free and open source, so anyone can tinker with it to develop new functions. According to This Place, MindRDR could be used in the future to allow people with locked-in-syndrome, severe multiple sclerosis or quadriplegia to communicate through Google Glass.
Av. Meditation: 57 ? Av. Attention: 67 ? #MindRDR #throughmind ? #throughglass ? http://t.co/owCpKO7O5B pic.twitter.com/S3985u1Im9

— MindRDR (@mind_rdr) September 17, 2015
While the company claims Stephen Hawking has expressed interest in the software, Google has not approved the app yet. A Google spokesperson, in an email to TIME, said:
"Google Glass cannot read your mind. This particular application seems to work through a separate piece of kit which you attach to Glass. We have not reviewed, nor approved the app so it won't be available in the Glass app store. Of course, we are always interested in hearing about new applications of Glass."
A new level of tech. Google Glass connected to MindRDR.@thisplacelondon Pictures taken via mind control pic.twitter.com/19lOFoqWZJ

— Jeff Crews (@crewsertech) August 22, 2014
The idea may sound exciting but there's a downside. A – You shell out £1,000 for a Google Glass unit but in order to use the free app, you'll also need a Neurosky MindWave EEG headset, which costs £71. B – You'll look like this out in public: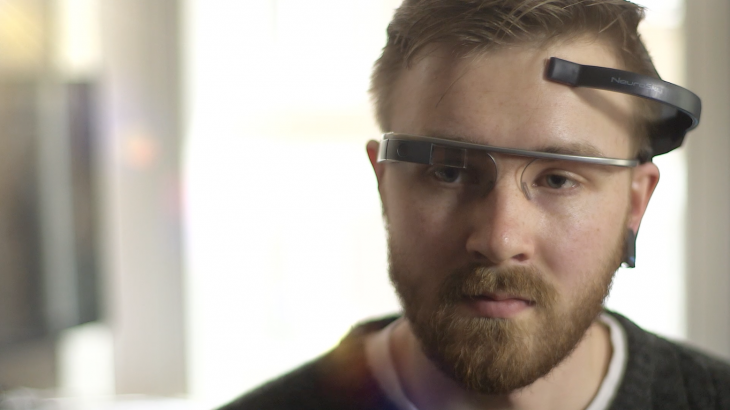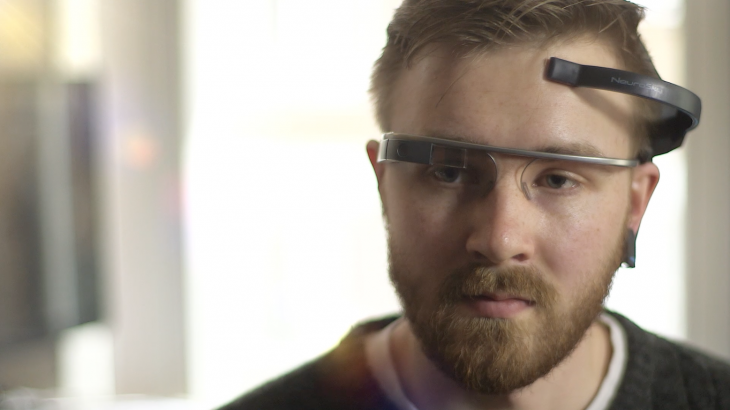 Here's how to look even more ridiculous wearing #Glass – Google Glass App Lets You Take Pictures With Your Mind http://t.co/5S7rA9BrYd

— Greg Heist (@goInnovateBlog) July 11, 2014
---
This Article (Google Glass Sensor Allows You To Take Photos Using Power Of Thought) is free and open source. You have permission to republish this article under a Creative Commons license with attribution to the author and AnonHQ.com.