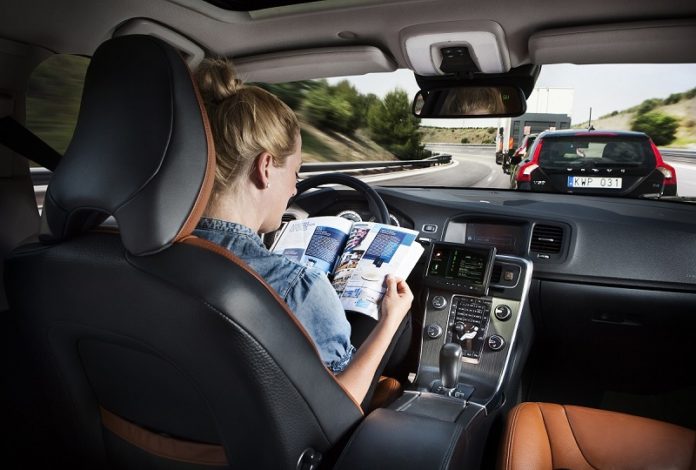 Image Source: Google Images – Google Self-Driven Car.
Imagine a car in which you have to do nothing apart from tell it where you want to go and the car would do the rest. Well thanks to Google, its self-driven car is ready to hit the roads. The first ever fully functional, automatic car is expected to be seen on the roads of California this year.
On the 22nd of December 2014, Google published: "Today we are unwrapping the best holiday gift we could have imagined: the first real build of our self-driving vehicle prototype."
Earlier in 2014, when they revealed the first prototype, Sergey Brin (co-founder of the self-driven car) said, "The main reason we wanted to develop this prototype vehicle is that we can do better job than we can do with an existing vehicle."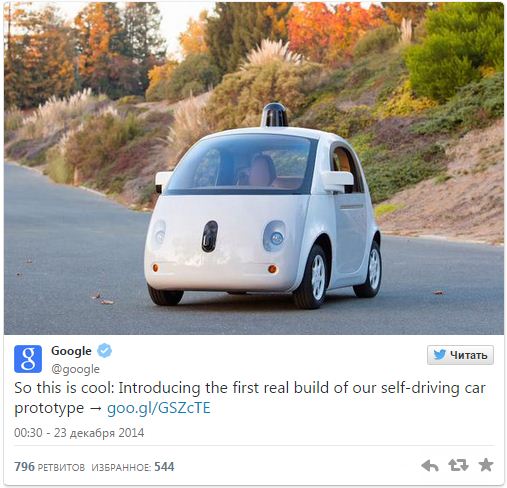 Image Source: Google Images – Google introducing the car in Russia.
When it comes to design, Google said it was the best they could come up with because in their previous prototype, the vehicle did not even have real headlights.
"Since then, we have been working on different prototypes of prototypes, each designed to test different systems of a self-driving car – for example, the typical 'car' parts like steering and braking, as well as the self driving parts, like the computer and sensors. However, we have now put all those systems together in this fully functional vehicle – our first complete prototype for fully autonomous driving," as stated on Google's official blog.
Before coming up with their own prototype, Google's self-driven technology was being tested on several different cars but primarily on the famous two: the Toyota Prius and Lexus SUVs.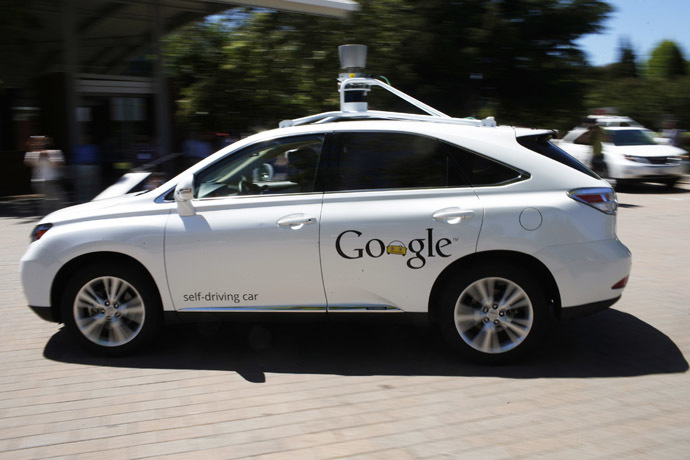 Image Source: Google Images – Lexus SUVs installed with Self Driven technology.
However, Google is not the only ball player in the game… Tesla, Ford, Nissan and Toyota are all making a run at it as well. Ford made one in March of 2014 but still has a lot to cover before it's a fully functional self-driven car.
Furthermore, the first 100 prototypes will not have a steering wheel, accelerator pedal or a brake pedal because these cars do not need them as the software does everything for them.
All that is now left is for Google to do a bit more testing in California, a few more software upgrades and the vehicle will be ready to hit the market.
__________________________________________________________________________
Source:
http://www.google.com/about/careers/lifeatgoogle/self-driving-car-test-steve-mahan.html
http://www.smh.com.au/digital-life/cartech/googles-marshmallowlike-selfdriving-car-prototype-ready-for-road-testing-20141222-12cn9e.html
http://mashable.com/2014/12/23/google-first-real-build/
https://plus.google.com/+GoogleSelfDrivingCars/posts/9WBWP2E4GDu
http://googleblog.blogspot.com/2014/05/just-press-go-designing-self-driving.html