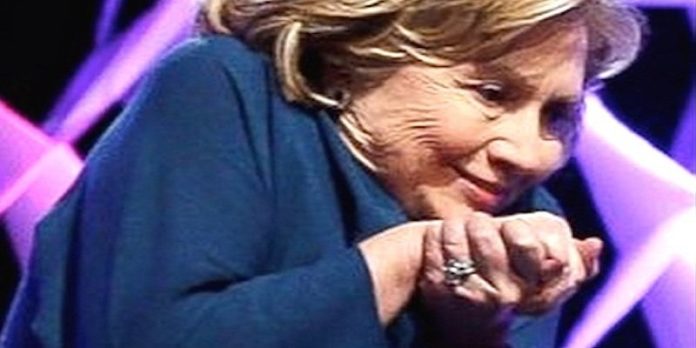 By Nick Bernabe at theantimedia.org
Hillary Clinton-aligned Super PAC, Correct the Record, is taking a page out of Vladimir Putin's playbook by employing a $1 million dollar professional internet troll army to build a paid, positive consensus about the Clinton campaign. The effort, called "Breaking Barriers 2016," claims:
"While Hillary Clinton fights to break down barriers and bring America together, the Barrier Breakers 2016 digital task force will serve as a resource for supporters looking for positive content and push-back to share with their online progressive communities, as well as thanking prominent supporters and committed superdelegates on social media.
"Correct The Record will invest more than $1 million into Barrier Breakers 2016 activities, including the more than tripling of its digital operation to engage in online messaging both for Secretary Clinton and to push back against attackers on social media platforms like Twitter, Facebook, Reddit, and Instagram."
The campaign will essentially be employing an unknown number of paid, pro-Hillary trolls to spread positive news about the candidate and counter anyone posting negative information about her. And these aren't just ragtag trolls living in their mothers' basements — they are industry and campaign professionals. As Correct the Record acknowledges:
"The task force staff's backgrounds are as diverse as the community they will be engaging with and include former reporters, bloggers, public affairs specialists, designers, Ready for Hillary alumni, and Hillary super fans who have led groups similar to those with which the task force will organize."
In response to this news, Bernie Sanders campaign staffer Mike Casca told The Daily Beast, "Our campaign and our vendors are not paying people to reply to anti-Bernie comments on social media." He added, "Come on man, really?"
The Hillary campaign was also recently called out by The Intercept for deploying "astroturfers" into the media — people with ties to Clinton who act as experts and political commentators to promote her campaign without disclosing their ties to the candidate.
With Hillary's highly effective media strategies employing media surrogates — and now internet trolls — it's becoming increasingly hard to decipher a distinction between actual Clinton supporters, unbiased political commentators, and paid campaign shills.
---
This article (Hillary Clinton's Million Dollar Professional Internet Troll Army) is free and open source. You have permission to republish this article under a Creative Commons license with attribution to Nick Bernabe andtheAntiMedia.org. Anti-Media Radio airs weeknights at 11pm Eastern/8pm Pacific. Image credit: Gage Skidmore. If you spot a typo, email [email protected].