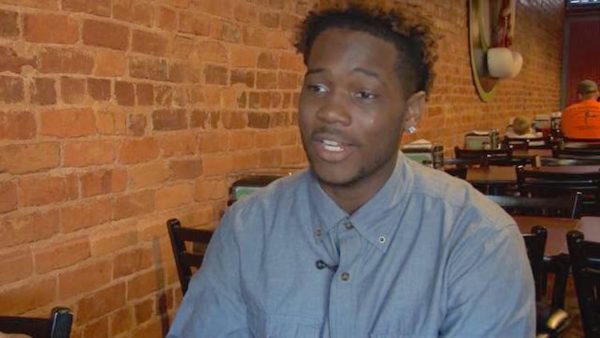 A homeless teenager from the state of Georgia in the United States has received money and other items from benevolent individuals, after his sad story was shared on social media.
19-year-old Fred Barley reportedly got a college admission at Gordon College in the town of Barnesville, but he lived in a tent with his brother, about 50 miles away from the school. Despite the severe hardship he was facing, he nevertheless saw college education as his way out of the extreme poverty.
Fred then borrowed a 20-inch old bicycle belonging to his brother. The homeless student packed everything he owned into a pair of duffle bags and set off from his tent, leaving his brother behind. He rode for about six hours before getting to the school.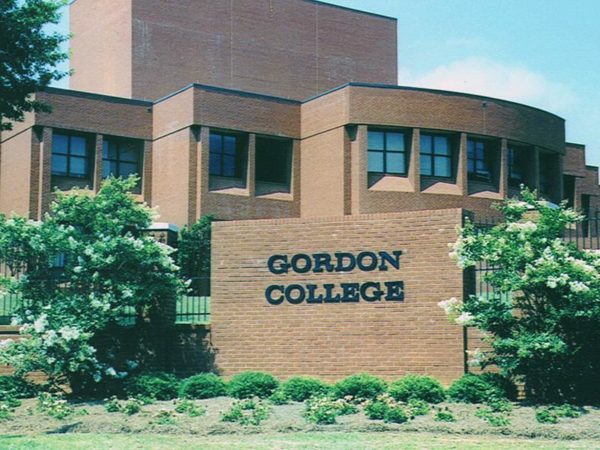 Unfortunately for Fred, when he arrived in the school, he realized the dormitories in the school were closed. The school had not started accepting students in the dormitories. The school authorities told him the dormitories will be opened for students in August. With nobody to ask for help, Fred looked for a nearby bush on campus and once again, set up a tent like the previous one he had lived in with his brother.
Fred had just one box of cereal to rely on. He searched for a job in the town, but found none. From his tent in the bush, the situation increasingly became difficult for him.
However, one day the campus police found him in the tent. After listening to his story, the officers became sad and disheartened. They decided to help him. They reported his situation to the college officials. The school allowed him to pack into one of the dormitories.
The officers helped Fred get a part time job at a motel. A wife of one of the officers shared the story of Fred on social media. Immediately, the story went viral, and members of the community started offering their help. Community member Casey Blaney went to the motel and took Fred to the town to look for employment for him. She found him a dishwasher's position at a pizza parlor.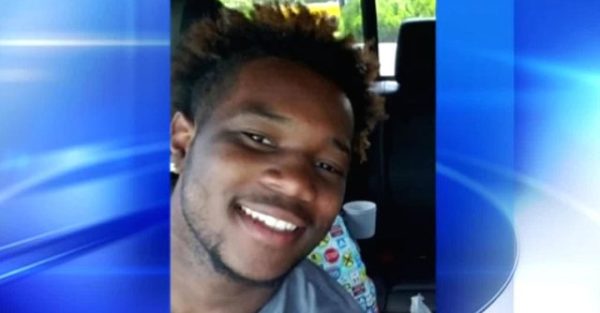 It did not end there. Casey went a step further again. She set up a GoFundMe page to solicit funds to help Fred finance his education. She set the goal at $150,000 and the response was massive. Within four days, as of writing this, people had donated more than $180,000 and counting to support Fred. The campaign had exceeded its target.
Some are promising to donate clothes, shows and new a bike. One person even promised to buy him a car. The donations are pouring in minute by minute.
The community Facebook page has posts from people as far away as Michigan and Texas offering help; including free dental care and attorney fees to set up a trust fund for the donation money to be deposited for Fred to finance the rest of his education.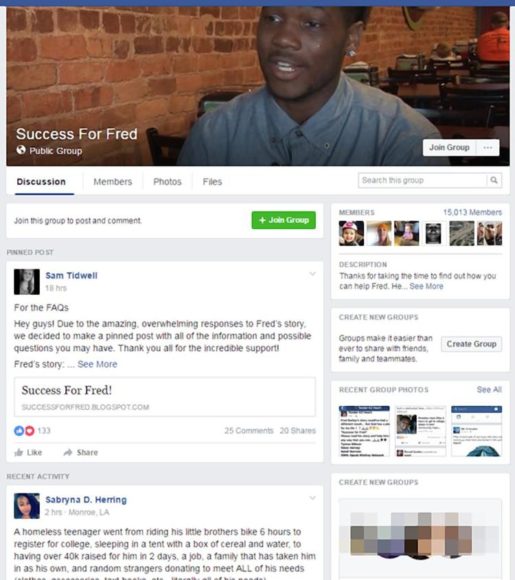 Many people expressed how they have been inspired after reading the story of Fred. One woman, named Gina Oakley,wrote on the community Facebook page "In spite of all the sorrow, sadness, violence and hatred in today's world….it's touching to see so many people come together for this young man. Fred…you are an inspiration to many. Best of luck to you, and may all your dreams come true. You are truly loved."
For Fred, he has been shocked at the rate at which his story has spread. He is also shocked with the generosity of people who are contributing to help him.
In a video thanking people for their help, Fred said "can't come up with even half the words to express his thanks. I love you all."
He also told a local news outlet, WAGA in an interview: "I can take it out there, and sleep in a tent without a job, or I can come down here and do something and apply my life and make something better for it."
Fred is a natural science student. He is majoring in biology and wants to be a doctor in the near future.
---
You want to support Anonymous Independent & Investigative News? Please, follow us on Twitter: Follow @AnonymousNewsHQ
---
This article (Homeless Teen Biked 6 Hours to College, Receives over $180,000 to Finance His Education after Story went Viral) is a free and open source. You have permission to republish this article under a Creative Commons license with attribution to the author and AnonHQ.com.