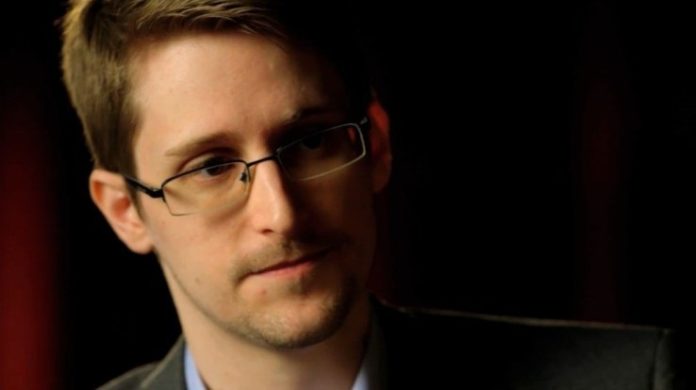 The American Civil Liberties Union (ACLU) and Amnesty International are pressing on President Barack Obama to pardon Edward Snowden before he leaves office early next year.
The move coincides with the Sept. 16 release of Snowden, a movie produced by Oliver Stone (which premiered at the Toronto Film Festival with critic predictions suggesting awards abound), documenting the life of the former NSA contractor-turned-whistleblower. It also coincides with the House Permanent Select Committee on Intelligence meeting this week, to discuss a report on Snowden's public disclosures in 2013.
The Intercept's Jenna McLaughlin recently reported on how this meeting will be based on "around two years of work." Jack Langer, the director of communications for Committee Chair Rep. was also dismissive of criticism, saying the report's timing is completely unrelated to Snowden's possible return for either pardon or trial.
However, the White House this week reaffirmed their Snowden position, saying that Snowden should face charges because he "damaged the United States."
White House spokesman, Josh Earnest attempted to play down the official line by insisting the fair and equitable treatment of Snowden would be "consistent with the law" if he returned to the United States…so let's not worry about Snowden's welfare, or Assange, or Manning while we're at it…
The ACLU, Amnesty International, along with other activists such as Human Watch are set to launch their "Pardon Snowden" campaign mid-week in New York. Snowden, who currently resides in Russia under political asylum, is expected to speak at the event via livestream, according to The Intercept.
As the constant MSM Russia-bashing continues, it is more likely that Mike Rogers', the former Chairman of the Permanent Select Committee on Intelligence, allegations of a 2013 Russian-backed Snowden may be the 'unofficial' route taken, post report analysis. According to Rogers in 2014, Russian Intelligence may have assisted with the Snowden escape and document leak.
Rogers (who can now serve as ex-officio on PSCI sub-committees), also had this to say about Snowden, reiterating then White House policy on the whistleblower:
"Snowden's acts of betrayal truly place America's military men and women in greater danger around the world."
Yes. But what about the millions of civillians around the world who are all the wiser to military antics and safer from mass surveillance, thanks to Snowden?
It is likely, in the event of the movie release and the Pardon Snowden campaign, that attempts will be made to connect Russian motive with Snowden. Without someone bigger to blame, pardoning Snowden – for making a positive difference to the world and for upholding human rights – becomes an almost rational option.
You can watch the trailer for Snowden below.

---
This article (Human Rights Groups Urge Obama to Pardon Edward Snowden) is a free and open source. You have permission to republish this article under a Creative Commons license with attribution to AnonWatcher and AnonHQ.com.