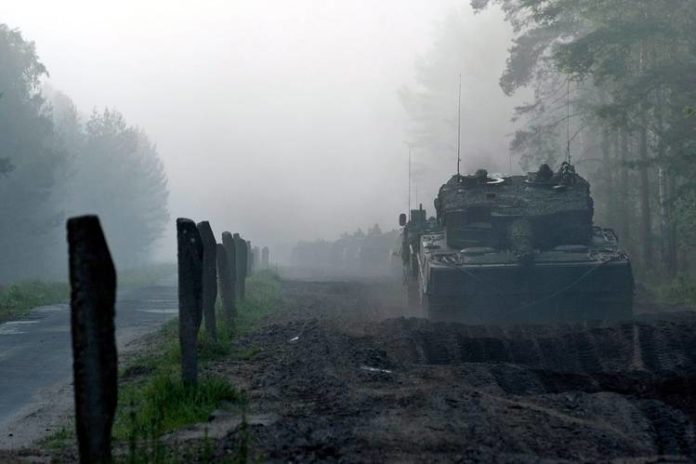 There are some that may still not be aware of the heightened tensions between the EU-U.S. and Russia.
The Mainstream Media have suddenly bombarded us with the opening line: "The U.S. is boosting its troop presence in eastern Europe in response to an "aggressive Russia", the military says." So why? Here is a brief overview of this last week's events in Europe, Russia and the U.S:
The Nuclear Security Summit, 2016.
Russia, one of the "biggest atomic powers" has skipped a U.S. organized Nuclear Security Summit by Obama involving over 50 leaders from nations (including South Korea) to discuss the lockdown of atomic materials worldwide. At this stage, the U.S. are calling this a "boycott," that is upsetting already vulnerable relations between Washington and Moscow.
Russia's perspective, perhaps, is in light of the U.S.-led sanctions, leaving Russia isolated.
It is also widely left out from the mainstream media that Iran was never invited to the 2016 Summit, and though China's President Xi Jinping is attending, the nation is yet to actively participate…yet Russia remains portrayed as the antagonist.
This also contradicts the upgrade in the U.S. budget for nuclear weapons at "an unprecedented clip," while nuclear safety funds decreased.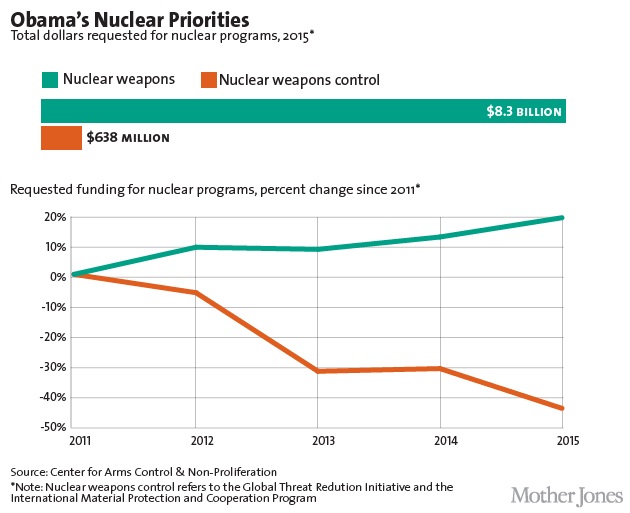 U.S.-Europe Relations
The BBC, AP, and others have reported an "aggressive Russia." As a response, the U.S. are adding troops, ammunitions, weaponry and training to eastern Europe. By 2017, the Pentagon announced its intentions last month, to quadruple their European defence budget.
It has been announced this week that 3 by 4,200 soldiers (a brigade), will rotate on a 9 monthly basis through Europe.
There are already 62,000 U.S. service personnel permanently based in Europe now. 25,000 are soldiers with the additional 4,200 just announced. The deployment will include one armored, one airborne and one Stryker brigade – a detail missed by most MSM.
Wall Street Journal reports "The new gear includes 250 tanks, Bradley Fighting Vehicles and Paladin self-propelled howitzers as well as more than 1,700 additional wheeled vehicles and trucks."
U.S. heavy weaponry to be deployed on Polish border.
*This deployment is the first of its kind since the end of the Cold War era.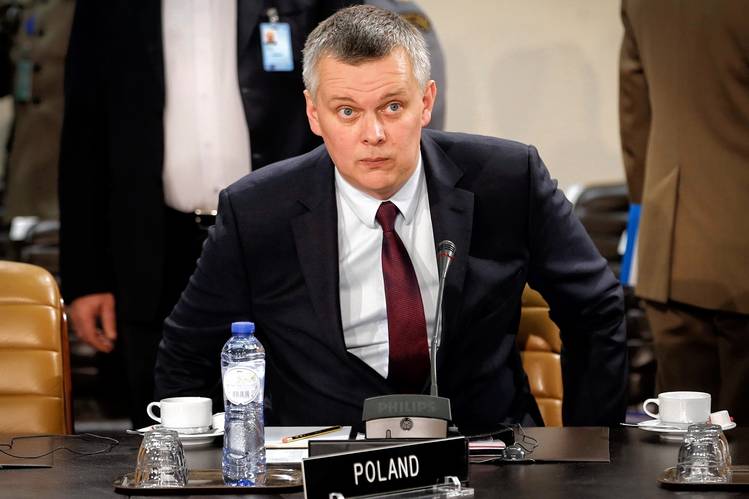 North Korea
North Korea has also stepped into the argument, saying that a "semi-war" is now active on their peninsula, aiming the comments at the United States. In the past, North Korean-Russian alliances are no secret, making this move a perceived active threat to the West. In turn, this further establishes motive to shore up U.S. forces in Europe for advantage.
"If the United States continues, then we have to make the counter-measures also. So we have to develop, and we have to make more deterrence, nuclear deterrence," So Se Pyong, North Korea's ambassador to the United Nations in Geneva, has told Reuters as of 1st April. The bonus: China has called for dialogue to resolve this matter, given they will be stuck between a Russian rock and a Korean hard place if this heats up further.
Russia
Russia has accused NATO of taking advantage of the Ukraine situation; for U.S. advancement to Russian borders.
RT.com have reported that Moscow's representative has stated this move by NATO will be met and responded to "totally asymmetrically."
"We are not passive observers, we consistently take all the military measures we consider necessary in order to counterbalance this reinforced presence that is not justified by anything," stated Aleksandr Grushko.
Grushko is also calling U.S.-NATO tactics as "propaganda." He has added that he hopes for the re-establishment and cooperation between NATO countries and Russia, and that NATO realizes that cooperation is the only means to achieve some stability.
NATO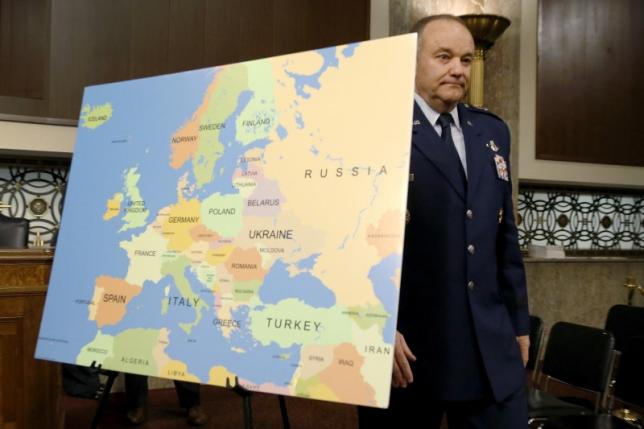 Nato has announced their intentions in the European theater to offer "the most modern the Army has to offer," in military equipment. They will keep "army pre-positioned stocks" – the older military equipment, as core stocks, while Belgium, the Netherlands and Germany would receive additional upgrades.
The decision to increase the U.S. troops in the area has been prompted by Pentagon and military reports that NATO would be "overwhelmed" in the event of Russian attack on Latvia or Estonia, in just three days.
One name to watch for in future media reports: General Philip Breedlove, the top U.S. commander in Europe.
Media
The AnonHQ media faction will keep monitoring this situation closely. I will remain in contact with my private sources in Europe for updates.
What is important to remember is that the MSM are reporting almost identical articles for the moment. Yes, there is a great deal of truth to them regarding the mobility of troops, etc. However, the MSM are failing to report on current European climates and Russian response. It is for these insights that you need to watch out for.
If you have any additional information you would like to share on this matter you can contact AnonHQ, or leave something in comments. I will follow them up.
Sources: Mother Jones, Reuters, Le Monde, RT, BBC, The Independent, Wall Street Journal, Private Sources.
---
This article (A Tidy Excuse…For a War: U.S.-Russian Tensions Heat Up) is a free and open source. You have permission to republish this article under a Creative Commons license with attribution to the author AnonWatcher and AnonHQ.com.