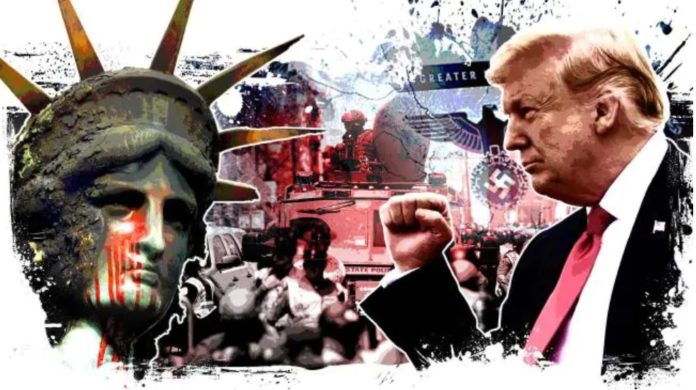 After last week's unprecedented 3.3 million surge in initial jobless claims, this week's is even more unprecedented-er, adding a stunning 6.648 million (just 100k away from our estimate of 6.5million) for a two-week sum of 10 million new Americans claiming unemployment benefits…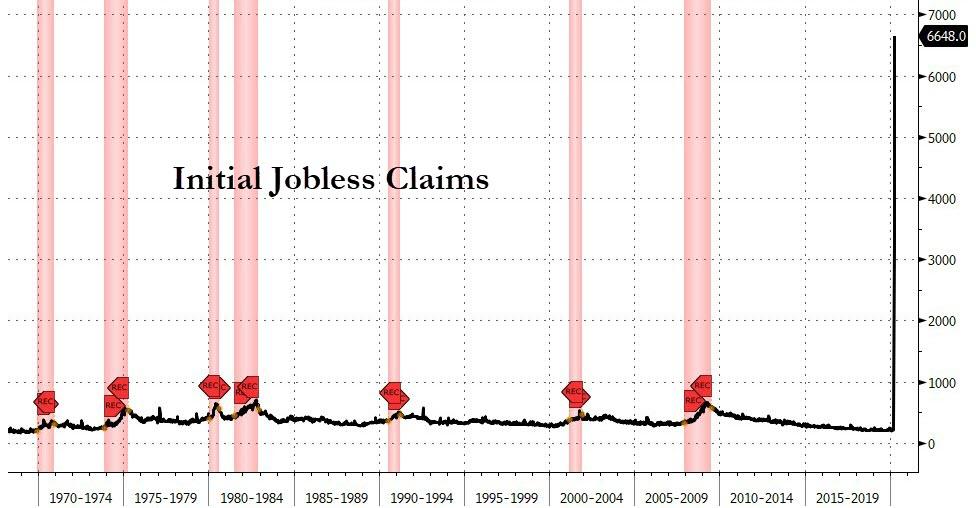 Source: Bloomberg
As @GreekFire noted, "We've lost 46 jobs for every confirmed case of COVID-19 in the US…"
The 6.648mm print is worse than the worst of 50 estimating analysts' expectations. Breaking down by state (which is one week lagged and so represents the prior week's 3.3mm print detail), California, Pennsylvania, and New York dominate…
Source: Bloomberg
"The U.S. labor market is in free-fall," said Gregory Daco, chief U.S. economist at Oxford Economics in New York.
"The prospect of more stringent lockdown measures and the fact that many states have not yet been able to process the full amount of jobless claim applications suggest the worst is still to come."
And another important note is that weekly jobless claims data are based on "hard facts", UBS points out, unlike survey data
which is subject to quirks around:
a) some of the treatment of supply chains, which has flattered data,
b) the fact that many respondents will not be replying to surveys during the virus disruption period, and
c) survey data will give more accurate assessments during 'normal' times, perhaps not as much in unusual times.
Of course, the government is coming to the rescue. As a result of the freshly-passed 'relief' bill, self-employed and gig-workers who previously were unable to claim unemployment benefits are now eligible. In addition, the unemployed will get up to $600 per week for up to four months, which is equivalent to $15 per hour for a 40-hour workweek. By comparison, the government-mandated minimum wage is about $7.25 per hour and the average jobless benefits payment was roughly $385 per person per month at the start of this year.
"Why work when one is better off not working financially and health wise?" said a Sung Won Sohn, a business economics professor at Loyola Marymount University in Los Angeles.
With more than 80% of Americans under some form of lockdown, up from less than 50% a couple of weeks ago, this is far from over.
As RealInvestmentAdvice.com's Lance Roberts warns, the importance is that unemployment rates in the U.S. are about to spike to levels not seen since the "Great Depression." Based on the number of claims being filed, we can estimate that unemployment will jump to 15-20% over the next quarter as economic growth slides 8%, or more. 
Is America Preparing For Civil War?
It surely isn't helping when a white American Christian TV Host Warns Followers To Stockpile Ammo For Civil War With 'Pagan Left':